A Deeper Dive into Unconscious Bias
Excerpt from "The Leader's Guide to Unconscious Bias: How to Reframe Bias, Cultivate Connection, and Create High-Performing Teams" by Pamela Fuller and Mark Murphy with Anne Chow (Copyright 2020, Simon and Schuster).
Posted: November 12, 2020
To be human is to have bias. If you were to say, "I don't have bias," you'd be saying your brain isn't functioning properly!
Essentially, unconscious bias arises from the brain's capacity problem. We take in an astonishing 11 million pieces of information each second, but we can consciously process only about 40 of those bits (Jin Fan, "An Information Theory Account of Cognitive Control." Frontiers in Human Neuroscience 8 (September 2, 2014): 680; https://doi.org/10.3389/fn hum.2014.00680). To handle the gap, our brains build shortcuts to make sense of this information. We focus on the one angry customer instead of the hundreds of raving fans (negativity bias). We pay special attention to data that proves our strategy is working and gloss over data that casts doubt (confirmation bias). We unconsciously prefer the first job candidate we meet (primacy bias). And we simply like people who are like us (affinity bias).
These shortcuts can be a boon for time-strapped professionals, letting us make quick decisions without having to deliberate on every detail. They also can distort the facts, cause inaccurate judgments, and inhibit our professiona lperformance and possibilities.
As logical and fair as we try to be, we are nearly always operating with a degree of bias, without ever being aware of it. But the sense that people who have biases are inherently ill-intentioned or morally flawed is one of the paradigms that stops us from making progress on this issue.
There's no shame in having unconscious bias; it's a natural part of the human condition that shows up in our decisions, our reactions, and our interactions with others. This is true in our relationships, our teams, and our organizations. We all have bias, so let's acknowledge it and begin to improve.
I'll start.
I wear several hats at FranklinCovey, the global leader in helping organizations achieve results that require a change in human behavior. I consult with clients on broad leadership solutions, with an emphasis on diversity and inclusion; manage some of our most strategic accounts; and lead a team that supports those clients. As the lead architect of FranklinCovey's Unconscious Bias solutions, I help leaders build the skills to reframe bias, cultivate connection, and create high-performing teams. I'm also a first-generation American with roots in the Dominican Republic, Afro-Latina, the firstborn of eight children, and a wife (Please note that throughout this book, we've chosen to capitalize all racial and ethnic identities, including Afro-Latina, Black, White, and others.). I dabble in triathlons and 10Ks, and am always interested in a good story in print, on the screen, or over a glass of wine. I'm also the proud mama to two tiny humans, brown boys in America. We'll talk more about identifiers—mine and yours—as we move through this book. I spend a lot of time thinking about bias, both personally and professionally.
But none of that precludes me from having my own unconscious biases.
A few years ago, I won a large client contract, one of the biggest in the company at the time. We suddenly faced six months of work that needed to be completed in half that time to get a high-profile program off the ground. I was traveling every otherweek around the globe, balancing a two-year-old and a third grader at home, and working around the clock to ensure this project was a success. We needed more personnel, ASAP!
We began the hiring process for a new project manager, and after several rounds of interviews, we offered the job to Jordyn, a fantastic candidate with extensive customer-facing experience. She seemed ready for a new challenge and had an energy I related to. Jordyn accepted the job immediately—and then asked about the maternity leave policy. She was pregnant.
Did you groan when you read that? Admittedly, I groaned when I heard it!
I told her I would e-mail information on benefits, ended the conversation, then immediately went to my leader, Preston, to vent my frustration. Why didn't this come up in the interview process? Should we have offered the job to another candidate? Of course, not—that would have been illegal, and Jordyn was the best candidate but how on Earth would she handle a new job and a new baby in the coming months? And maternity leave?! She hadn't even started yet, and Iwas already panicking about covering her absence.
Preston listened to my frustration and gently reminded me that we'd just had a pretty seamless maternity leave experience with another member of the team—me! Remember I mentioned I had a two-year-old at the time? My organization had given me flexibility in travel and work setting, and was patient with the occasional coo, babble, or cry on videoconference calls. (Frankly, they still are. Those sounds have given way to animal impressions, ninja battles, and couch jumping, and my boys still invade the home office from time to time!) In return, I'd created solid plans for coverage in my absence, ensured nothing fell through the cracks, and returned from leave with the energy to exceed expectations. Preston told me, "There's no one better than you to navigate this successfully," then walked me through the process he'd used to prepare for my maternity leave. Having a plan resolved a lot of the tension I was feeling. I'd been lucky to have received empathy, confidence, and support from my leaders. And that was what I needed to offer this new employee; Jordyn deserved no less.
The mind-boggling thing about this experience was that I passionately believe workplaces achieve their highest performance when they allow their employees to be whole people, which includes taking the time to adjust to big life events like having a baby. I'm familiar with a wealth of research connecting parental leave and flexible workplace policies to better outcomes forparents, children, and results at work. I have a personal mission to develop diverse leaders and create inclusive workplaces that support them. I am consciously a champion of parenthood in the workplace!
But unconsciously, despite my own experience taking maternity leave and my values, I had a negative bias toward maternity leave, something I would not have recognized had I not been put in a circumstance for these feelings to come up. And when we're in situations that bring the unconscious to a heightened level of consciousness, we often find that ourunconscious biases directly contradict our stated values.
As I write this, my team member's son just turned one. Did I miss her contribution while she was on leave? Absolutely! Did the many conversations we had leading up to her maternity leave give me some anxiety about how we'd fill the gap? Definitely! But I worked hard toensure my negative bias didn't creep in, and we made a solid plan for her absence. While she was out, other members of the teamhad the opportunity to step up and perhaps perform outside of their comfort zone. As the old adage goes, "Absence makes the heart grow fonder." Boy, was I grateful when she returned!
As leaders, we've all likely encountered situations like this. I was recently on a call with an executive who had two employees taking overlapping paternity leaves, and he shared some of the same initial sentiments. But he ultimately supported both of them, and they returned from leave totally engaged. No leader is immune to the effects of bias. It is an ongoing reality—not something we learn once and conquer forevermore, but something we must continually examine and address. Simply put, bias is a natural part of the human condition and can have a real impact on how we define our possibilities and those of others. The topic of unconscious bias can be a controversial one, fraught with opinions,politics, assumptions, and difficult interactions. But our experience and research have shown that bias is far more ubiquitous than we can even imagine, and it's impacting our organizational results—everything from culture, retention,recruitment, innovation, and profitability to shareholder return.
What Leaders Need to Know About Unconscious Bias
We define bias as a preference for or against a thing, person, or group compared with another. Biases may be held by an individual, a group, or an institution. We're sometimes conscious of these biases and can state them directly. Here's a common example: "We prefer to hire salespeople who are extroverted." Interestingly, data shows that the link between extroversion and sales success is essentially zero! (Murray R. Barrick, Michael K. Mount, and Timothy A. Judge. (2001). "Personality and Performance at the Beginning of the New Millennium: What Do We Know and Where Do We Go Next?" International Journal of Selection and Assessment, 9(1–2), 9–30) Conscious biases are often beliefs we have simply decided are facts, regardless of the evidence.
Our focus in this book is unconscious bias, also called implicit or cognitive bias. Research shows that we have unconscious biases around gender, race, job function, personality, age/generation, socioeconomic status, sexual orientation, gender identity, family status, nationality, language ability, veteran status, culture, weight, height, physical ability, attractiveness, political affiliation, virtual/remote working, hair color— even the messiness of someone's desk or their posture.
These unconscious biases can have a positive, benign, or negative impact. A team leader might have a bias for collaborating: Her default when assigned a new project is to reach outside of her team to seek feedback and test assumptions. She gets better results because of this bias, so it generally has a positive impact on her, her colleagues, and her organization. Other biases are quite benign, like a preference for working with or without music.
But many biases have a significant negative impact. As a result, these unconscious biases can limit professional opportunities for ourselves and others across the entire Talent Lifecycle. The Talent Lifecycle is the process of your career—all of the decision points that occur like getting hired, promoted, or selected for stretch opportunities. It also includes what kind of benefits you receive.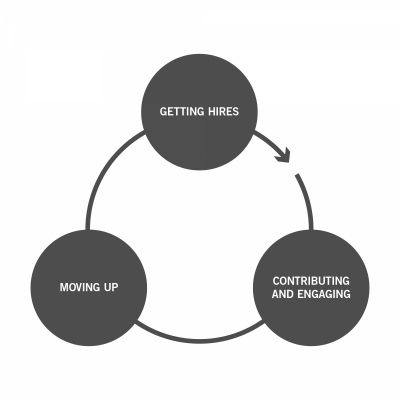 None of us would post a job description consciously stating requirements for tall CEOs, slender high-potential leaders, posh accents, or light-skinned people of color, yet the data shows that these unconscious preferences are coming out in our behavior and impacting the opportunities of others in a very real way. The bias I had against maternity leave—initially unconscious and brought to consciousness by my hiring experience with Jordyn—would have negatively impacted how I onboarded her, managed her, and engaged her in this new role. Her performance undoubtedly would have suffered as aresult.
Excerpt from "The Leader's Guide to Unconscious Bias: How to Reframe Bias, Cultivate Connection, and Create High-Performing Teams" by Pamela Fuller and Mark Murphy with Anne Chow (Copyright 2020, Simon and Schuster). For more information, visit: https://www.amazon.com/Leaders-Guide-Unconscious-Bias-High-Performing/dp/1982144319
Pamela Fuller is FranklinCovey's thought leader on unconscious bias, lead architect of its organizational solution, and one of the firm's top global sales leaders. Fuller served as an architect of FranklinCovey's Unconcious Bias work session and has delivered that session, as well as DEI strategy discussions, to thousands of leaders around the globe.
Mark Murphy is a FranklinCovey senior consultant who has facilitated content successfully to clients worldwide for almost three decades. Through his own life experiences and extensive global travel, Murphy is passionate about inclusion and bias, and is an expert in helping clients create diversity in their cultures and has helped organizations build effective and inclusive cultures in the public sector, Fortune 500 companies, and the U.S. government.
Anne Chow is the chief executive officer of AT&T Business and leads an organization of more than 30,000 employees responsible for serving nearly 3 million business customers around the globe representing more than $35 billion in revenues. With decades in the industry, Chow has led numerous global organizations through major transformations and developed countless role-model relationships with clients, partners, and colleagues along the way.