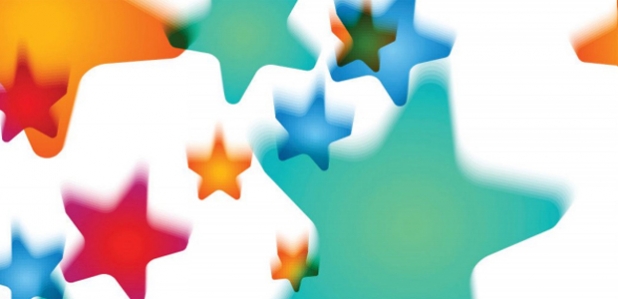 Rising Stars: The 2016 Emerging Training Leaders
These 25 2016 Emerging Training Leaders inspired and engaged their organizations with stellar leadership skills, business acumen, and innovation.
Posted: May 11, 2016
The 2016 Emerging Training Leaders are leading lights at their organizations, shining examples of how strategic-minded, results focused, and people-oriented Learning and Development (L&D) professionals can inspire, innovate, and excel.
These 25 Training professionals have been in the industry for two to 10 years and have demonstrated exceptional leadership skills, business savvy, and training instincts. All Emerging Training Leader (ETL) candidates had to be nominated by coworkers or industry peers. Training Editorial Advisory Board members and I judged the nearly 70 nominations and chose the 25 winners based on the following factors:
Has been in the training industry for a minimum of two years but no more than 10 years
Took on at least one new responsibility in the last year
Successfully led a large-scale training/learning and development initiative within the last year that required management/leadership of a group of people and resulted in the achievement of a corporate strategic goal (with results provided for Kirkpatrick Levels 1-4)
Demonstrates the following specific leadership qualities (with results provided as an example for each): acts as a mentor/coach, adopts new technology, collaborates, communicates often and effectively, embraces and adapts to change, empowers employees, fosters employee/team recognition, has a global mindset, innovates, inspires trust, provides regular feedback, sets an ethical example, thinks strategically and outside the box
Has the potential to lead the Training or L&D function at an organization in the next one to 10 years
Below, you'll find in-depth profiles of the Top 5 Emerging Training Leaders (listed in alphabetical order), plus slightly shorter profiles of the other 20 Emerging Training Leaders. And we continued our tradition of creating a "To Watch" list, which features five up-and-coming professionals who didn't receive an award this year, but who are well on their way to becoming future Emerging Training Leaders.
"This year's submissions really stood out," says ETL Judge Raymond D. Green. "What was impressive was the inclusion of concrete results indicating that the training increased learning capability significantly. Also, the incorporation of creative techniques such as Aesop fables, videos on-demand, blogs, games, learning libraries, and labs kept participants interested and increased retention."
ETL Judge Cyndi Bruce agrees: "The solutions they developed were well beyond the typical classroom delivery model and were a testament to their qualifications to be considered as future L&D leaders."
"There were great examples of how L&D professionals are changing cultures within organizations by changing outdated training methods and improving upon them by using multiple interactive training elements," says ETL Judge Art Dobrucki. "They are accomplishing change by using approaches to include business partners in the development, and involving front-line managers to create consistency across the organization. In the submissions, there were many examples of how they revitalized external and internal stakeholders."
Adds ETL Judge Robin Renschen, "It is amazing to see the amount of work these nominees have accomplished, especially those who only recently began their career in L&D. Many of us currently are facing the challenge of creating more innovative training solutions, and there were several examples of how this was done successfully, with buy-in from the top down—which is no easy feat!"
ETL Judge Graham E. Johnston says this year's Emerging Training Leaders "distinguished themselves by how they support the business, leading training solutions that not only achieve learning, but help people perform better."
Summing it up, ETL Judge Ross Tartell says this year's Emerging Training Leader winners are "extraordinary. They created best-in-class learning interventions that were integrated into their organization's business objectives and made a measurable difference in their organization's success."
ETL JUDGES
Brent Bloom, VP, Learning & Development and Organizational Effectiveness, Applied Materials
Cyndi Bruce, Executive Director, KPMG Business School – U.S.
Art Dobrucki, Director, Performance & Logistics, University of Farmers, Farmers Insurance
Daniel J. Goepp, Managing Director, Learning & Development, PwC
Vicente Gonzalez, Senior Director, Global Training, MAXIMUS
Raymond D. Green, CEO, Paradigm Learning, Inc.
Michael S. Hamilton, former Chief Learning & Development Officer, Ernst & Young LLP
Tal Goldhamer, Chief Learning Officer, Americas, EY
Jeff Hargett, Senior Corporate Director, Culture Transformation, The Ritz-Carlton Hotel Company
Jennifer Hentz, Talent Development Manager, Booz Allen Hamilton
Glenn Hughes, Senior Director, Learning & Development, KLA-Tencor
Graham Johnston, Talent Development - Best Practices & Innovation, Deloitte Services LP
Bruce I. Jones, Senior Programming Director, Disney Institute
Mary Kay LaBrie, Senior Trainer/Course Developer/OD Specialist, SCC Soft Computer
Nancy J. Lewis, former CLO and VP, ITT Corporation, and former VP, Learning, IBM
Ann Schulte, Director/Global Practice Leader, Procter & Gamble
Robin Renschen, Director, Learning and Development, McCarthy Building Companies, Inc.
Ross Tartell, Ph.D., former Manager, Learning & Development – North America, GE Capital Real Estate
Lou Tedrick, Staff VP, Workforce Development, Verizon
Matthew Valencius, Manager, Instructional Design & Development, IBM Center for Advanced Learning
Lorri Freifeld, Editor-in-Chief, Training magazine
2016 EMERGING TRAINING LEADERS TOP 5

BRYON ELLINGTON
Chief Learning Officer
Keller Williams Realty, Inc. 
(directly manages a team of 9 and indirectly leads 150+ faculty)
BA and Teacher Certification, University of Texas at Austin; MBA, Entrepreneurship, Acton School of Business
6 YEARS IN TRAINING
CHILDHOOD AMBITION: Writer and teacher
FAVORITE PHRASE OR MOTTO: "We do not rise to the level of our expectations, we fall to the level of our training." —Archilochus
FAMILY/PETS: Wife, Merete; son, Holden; daughter, Harper; and " Baby E" (due May 2016); and dogs, Archer and Olivia
OUTSIDE INTERESTS: Family time, furniture making, learning new things
ADVICE FOR THOSE ENTERING THE TRAINING FIELD: "Start with the most meaningful result you could help your students achieve. Create training by modeling the best people who are achieving that result. Measure the results and don't stop refining that training until students are achieving the goal." 
Keller Williams Realty, Inc., is a franchise company. Its 139,000 global associates are supported by a dedicated headquarters team of approximately 250 team members in Austin. As the company's first Chief Learning Officer (named in 2014), Bryon Ellington oversees 25 team members across multiple departments, including the instructional design team and media services group. In addition to the corporate headquarters team, Ellington also leads approximately 150 Keller Williams University (KWU) faculty members and provides guidance to the local training teams in 780 offices around the world.
Working with the Keller Williams executive leadership team, Ellington took on four major responsibilities in 2015:
Launching Keller Williams' new online educational and social platform. KWUConnect.com is the centerpiece of Keller Williams' educational offering to make existing agents more productive, as well as recruiting efforts to attract more agents to grow the company.
Overhauling the KWU curriculum to update training with new instructional design and blended learning elements. The overhauled Ignite curriculum now is being made available to the entire associate base.
Streamlining the KWU Faculty program to enlist new volunteer instructors and raise the bar for instructor standards.
Launching new curricula such as Leadership Week, as well as initiatives such as 27 " Lunch & Learn" classes and RedTalks, a video-on- demand series featuring top agents training on their specialties.
Leadership Week, which earned a 2016 Training Top 125 Outstanding Training Initiative Award, complements the Keller Williams Growth Initiative and consists of four instructor-led training (ILT) classes taught over five days: Operating Principal Boot Camp, Recruiting Great Agents, DRIVE, and Growth Through Value. Launched in March 2015, Leadership Week already has been taught three times with 24% of KW offices attending. In just six months, year-to-date agent growth for attending offices was already 14.7% greater and resulting profit was 10.5% greater than that of non-attending offices.
Says nominator Chris Heller, CEO, Keller Williams: " Bryon's background as an educator and instructional designer uniquely positions him to translate his field knowledge and ability to learn from the best into world-class training that the rest of the company can learn from and use to grow their businesses and create opportunities for themselves and their families."
---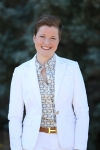 MARIA R. GOMEZ
Manager, Leadership & Professional Development
Novo Nordisk, Inc.
(leads project teams of 5 to 20)
BA, History, Stanford University
8 YEARS IN TRAINING
CHILDHOOD AMBITION: Pediatrician
FAVORITE PHRASE OR MOTTO: "Work Is Love Made Visible." —Kahlil Gibran
FAMILY/PETS: "Incredible, loving, inspiring partner, Katie; son, Sebastian, 13, who teaches me something new every day; daughter, Isabella, 11, who always gives me reasons to be silly and to laugh."
OUTSIDE INTERESTS: Crew
ADVICE FOR THOSE ENTERING THE TRAINING FIELD: "If you are truly passionate about what you do, the rest comes naturally."
Maria R. Gomez leads learning and performance projects from end to end, including delivering customized learning solutions for multiple business functions at Novo Nordisk, Inc. She has direct responsibility for supporting the more than 6,500 Novo Nordisk employees across the U.S. and influences learning decisions that impact 40,000+ employees worldwide.
Over the last year, Gomez has taken on several new responsibilities, including overseeing cultural on boarding, performance management training, a new Department Manager program, and customized individual development plans (IDPs). Gomez was asked to take over Cultural On boarding when new hires were at a high (Novo Nordisk experienced growth from 3,500 to 5,500 employees). She immediately enhanced each workshop to teach and model the Novo Nordisk Way. She decreased time spent in session and increased relevance and engagement. Participant ratings soared (6.4 of 7.0). When asked how effective the on boarding was 30 days later, 97% said it enabled them to transition smoothly and effectively into their roles.
Gomez also led the charge to develop the Learning Library, which consolidates thousands of informal, self-guided, and formal learning resources mapped to both leadership and functional competencies. It provides access to development beyond existing roles, helping users prepare for varying opportunities throughout their careers, benefiting the organization with an annual savings of nearly $1 million.
In 2014, Gomez recognized a lack of coherence in defining business acumen. When asked to develop training to enhance the skill, she knew she first would need all stakeholders to agree on a definition. Rather than buying a product off the shelf, she designed a strategic plan to bring key personnel together to share their perspectives. Her approach resulted in the creation of a program to be adopted across functions, using mostly internal resources, according to nominator Karen Jordan, associate director, Learning Academy, Novo Nordisk, Inc. While the program is under development, a curriculum purchased by each function would have cost nearly $500,000 and caused confusion between functions.
"Maria's strategic vision brought leaders together, saved money, and unified the organization's idea of business acumen," Jordan says. "Maria understands the business of business and uses her abilities to be strategic as she aligns to the needs of the business to help leaders solve their most critical business issues. In addition, Maria is incredibly generous in both time and spirit when it comes to the development of her clients and colleagues. Her commitment to employee development is exemplary of her dedication to helping others."
---

BOBBY MOREIRA
eLearning Training and Development Lead
Fiat Chrysler Automobiles (FCA) 
(1 direct report, leads 23)
BA, Kinesiology and Health Science, Specialized Honors, York University
3 YEARS IN TRAINING
CHILDHOOD AMBITION: Veterinarian and professional soccer player
FAVORITE PHRASE OR MOTTO: " If you want something you've never had, you must be willing to do something you've never done." — Thomas Jefferson
FAMILY/PETS: " I am happily married to my amazing wife, Alison. We have two incredible boys: Aidan, 9, and Connor, 7. I am very lucky because every day is a new learning experience for me."
OUTSIDE INTERESTS: Boxing, hockey, soccer, football, camping, outdoor activities with family, oenology, culinary arts, comics, coaching, new challenges, and home renovations
ADVICE FOR THOSE ENTERING THE TRAINING FIELD: "Understand your audience. Put yourself into their shoes and determine if you would be able to learn and enjoy the end product. By doing so, you quickly will realize what path you should take and what to shift your focus toward."
Bobby Moreira leads the team that provides e-learning training solutions for all 232,000 employees of Fiat Chrysler Automobiles Corporation (FCA), including manufacturing plants, corporate staff, business partners, and companies outside FCA using the World Class Manufacturing (WCM) model. In 2015, he served as head of Knowledge Creation for NAFTA, as part of the Global Academy Governance Committee. The organization was formed to create a global standard for the corporation to use and apply, focusing on organization, knowledge creation, and leadership. He also developed an individual Innovation program and helped to develop leadership training material and interactions for a program launch for new leaders.
Moreira spearheaded the Windsor Assembly Plant Leadership and Team Member Training for New Product Launch for nearly 2,000 employees that aimed to foster better communication between hourly and salary employees and empower all employees to successfully use the Corporate World Class Manufacturing Operating System. The training was instructorled and included five hands-on simulations, animated short videos, training manuals, and role-plays. As a result of the training, participants have successfully implemented many job improvements, including leadership circle meetings and team leaders holding daily team meetings. In addition, development paths for team leaders and UAW Co-pillar leads were defined and contractually implemented, impacting the spread of WCM methodology.
In 2015, corporate goals achieved as a result of training provided by Moreira and his team include:
14 of 15 plants attained bronze status.
32% average knowledge gain derived from pre/post-tests, exceeding 30% goal
30,000 e-learning courses completed
E-learning modules used as pre-requisites to Academy courses have helped learners prepare to implement new continuous improvement projects, leading to incremental cost savings of more than $1 million per year, throughout manufacturing.
"Bobby's previous experience as a People Development lead and Maintenance supervisor and his plant knowledge provide him with insight and understanding of systems, obstacles, and challenges associated with the Training Development lead," says nominator Nancy Broyles, Learning Management specialist, FCA. "He has the respect of other groups, plants, and the WCM Central Team and our global counterparts. He has high energy, passion, and vision, and a proven ability to think outside the box."
---

SUSHANT PATNAIK
Former Manager, Training, Tech Mahindra Ltd., and current Senior Manager, Human Resources, Aeris Communications 
(2 direct reports)
Bachelor's, Life Sciences, Jyotivihar University, Odisha, India; MBA, HR Management, Narsee Monjee Institute of Management Studies (Global Access)
8.5 YEARS IN TRAINING
CHILDHOOD AMBITION: "I wanted to be a chef. I didn't become one, but I do pursue cooking as one of my top hobbies."
FAVORITE PHRASE OR MOTTO: "If you have integrity, nothing else matters. If you don't have integrity, nothing else matters."
FAMILY/PETS: Family of 3 brothers, 2 sisters, parents, and wife of 3.5 years (Supreet Kaur)
OUTSIDE INTERESTS: "I have a deep interest in yoga, ancient vedic philosophy, alternative healing therapies, and meditation. I am proud of my country's ancient culture, knowledge, and mythology and avidly read and research it. I am a certified yoga instructor and a Master Level Reiki/Crystal healer."
ADVICE FOR THOSE ENTERING THE TRAINING FIELD: "Make sure you always have an intention of helping people evolve. This intention has to be a sacred and non-negotiable trait and lies at the heart of the training industry. No matter what you do, what you train, what position you hold—it all should be driven by this positive intention."
Due to attributes such as leadership skills, strategic thought process, people management skills, and the ability to work with ambiguity, Sushant Patnaik was the person of choice to lead high-impact initiatives at Tech Mahindra Ltd., taking on multiple roles in parallel with his regular responsibilities, says nominator Riyaz Mulla, head, Professional Learning, Technical Learning Services, Tech Mahindra Ltd. In 2015, he managed a dedicated team responsible for sourcing, organizing, and facilitating training interventions for 14,000+ onsite associates to cater to business needs, issues, and growth plans. A certified yoga and meditation trainer, Neuro Linguistic programmer practitioner, and holistic healer, he has led 15+ wellness activities in the last year, impacting 1,000+ associates, and conducted daily yoga classes for the local Training team, which contributed to a 16% reduction in absenteeism due to health reasons and an 8% increase in workplace productivity.
Patnaik's business acumen and credibility with senior leadership made him the preferred choice to manage the rollout of a critical Account Planning program. This program is targeted toward 1,000+ customer delivery managers/rainmakers with the intent of enabling a business transformation approach and equipping them with skills to effectively manage and further mine critical accounts.
In the IT industry with high churn and increasing customer expectations, delivery cost optimization is a key success criteria. To reduce the cost of delivery onsite and to ramp up IT services and solutions, Patnaik spearheaded new graduate training (Entry Level Integrated Training & Enablement—ELITE) for 200+ learners. ELITE is a multidimensional blended boot-camp-mode training program covering various processes, domains, technologies, and soft skills customized to transform new graduates into project-ready and productive professionals. As a result of the program, associates were made billable within an average of 10 days post-training completion, and Tech Mahindra realized total annual cost savings of $800,000 by avoiding lateral recruitment.
"Sushant's persona, passion for learning, positive attitude, urge to steer transformational initiatives, interpersonal skills, and ability to correlate well with organizational strategy," Mulla says, "make him a natural leader in the Learning domain."
---

INGRID URMAN
Head, TenarisUniversity Learning Methodologies and Regional Network
Tenaris 
(4 direct reports)
Human Resources, Universidad de Buenos Aires (UBA), Argentina
8 YEARS IN TRAINING
CHILDHOOD AMBITION: " I wanted to be an accountant."
FAVORITE PHRASE OR MOTTO: "The distance between insanity and genius is measured only by success."—Bruce Feirstein
FAMILY/PETS: " I'm married to my supporter of my dreams, Natan, and we have Uriel, 2, who is the light of my life."
OUTSIDE INTERESTS: Cycling and outdoor activities in general
ADVICE FOR THOSE ENTERING THE TRAINING FIELD: " Learn. Unlearn. Relearn. You are the first one who needs to be on top of the training edge. With that in mind, always be aligned to the business, focus on people and have drive plus courage."
Much of the work behind TenarisUniversity's advances in real-time and online educational technologies in recent years has been led by Ingrid Urman, the head of the Learning Methodologies Team since April 2014. She coordinates the content development and production of all online training products for six TenarisUniversity Schools, oversees the Tenaris learning architecture, and manages TenarisUniversity's communication efforts to both external and internal audiences.
In fiscal year 2014/2015, Urman was responsible for leading several new training initiatives, including an interactive video project in which Tenaris' shop floor workers film best practices, the best of which are retransmitted to improve written work instructions. In just one year, 127 videos were made. Urman also led the initiative to create a comprehensive Communication Kit for TenarisUniversity representatives and corporate marketing.
However, the most wide-reaching and innovative of the new initiatives Urman spearheaded, according to nominator Carla Trangoni, TenarisUniversity analyst, was a project to design and implement online courses through a partnership with edX, a Massive Open Online Course (MOOC) platform founded in 2012 by Harvard and MIT. MOOCs permit thousands of learners in different geographic locations to simultaneously take an online course taught by a world-renowned professor and utilize educational techniques such as social learning, forums, micro-learning, videos, peer-to-peer evaluations, live Webinars, and more. Tenaris launched five courses on the edX platform in 2014/2015, with Urman the project leader for all aspects of the project, which reached 16,500 participants and cost 20% less than the amount needed to achieve similar training results using traditional methods. After employees participated in "Seam Heat Treatment for ERW Pipes," for example, the director of the Operations area in a U.S. plant said employees had optimized the thermal cycle, achievinga 15% increase in line productivity.
Urman also has participated on the Worklife Integration committee for Tenaris HR employees. As a work-life balance "Champion," she advocated measures such as formalizing a once-a-week work-from-home option for all employees and better communicating the opportunity to provide days off after intensive work periods. As a result, among TenarisUniversity employees, for example, the work-life balance ranking (" Do you consider that you have been able to maintain a positive work-life balance?") went from 54% yes in 2014 to 80% yes in 2015.
"Ingrid is a gifted manager," Trangoni says. "She has an incredible capacity to lead teams, manage projects, comply with lead times, motivate people toward the fulfillment of objectives, and involve the rest of the organization to work in the same direction."
---
2016 EMERGING TRAINING LEADERS 20 WINNERS

AMY ACHERMAN
Director, Research and Development
CPI 
(7 direct reports or people managed/led)
BA, Behavioral Science and Law, University of Wisconsin; MA, Organization Development, and MA, Instructional Design, Alverno College
5 YEARS IN TRAINING
Amy Acherman joined the Crisis Prevention Institute (CPI) in March 2015 just as the organization was formalizing the largest program enhancement ever to its foundation training, the "Nonviolent Crisis Intervention" program, which would be launched in July 2015. Acherman spearheaded the creation of a blended learning option called the "Nonviolent Crisis Intervention FLEX" program, which will train 100,000+ human services professionals in 2016, with micro-learning expected to reach an audience of more than 1 million. Through Acherman's leadership, R&D developed a continuous program improvement process, guided by IACET and ANSI standards, to ensure that the programs CPI provides are reviewed and updated regularly. Early results show that among health-care professionals who use the FLEX training, 93% agreed with the statement, "CPI improved staff deescalation skills and improved overall safety." Among the same group, 63% agreed that CPI Training improved their organization's HCAHPS score (a key patient satisfaction score). "Amy carries the knowledge of a learning and development expert, with the gravitas of a natural-born leader," notes nominator Robert Rettman, director, Research and Communications, CPI. "Amy doesn't just lead the team, she makes the team more than a sum of its parts."
---

SIVARAJ AMBAT
Training Manager
Tech Mahindra Ltd. 
(2 direct reports and leads team of 5 trainers)
B.E., Electronics and Communication Engineering, Bharathiar University, Coimbatore
8 YEARS IN TRAINING
Sivaraj Ambat plays multiple roles at Tech Mahindra Ltd., including that of training manager, mentor, subject matter expert in Microsoft technologies, and digital learning ambassador for 70,000 associates. Ambat spearheaded Tech Mahindra's initiative to build capability in Digital Enterprise Services. This initiative has helped to create a pool of more than 200 digital-ready associates. He also developed a skills exchange portal to provide a single-window experience for associates to manage their skills and learning paths and identify open positions easily. For one of Tech Mahindra's top customers, Ambat worked on a critical requirement of training more than 1,300 associates globally on Secure Coding for Web Applications, completing requirements analysis and course design, development, and implementation in record time. This training greatly enhanced customer confidence and resulted in savings of more than $150K. "Sivaraj is results-oriented, and focuses on a first-timeright approach, delivering results and being a role model for operational excellence," says nominator Riyaz Mulla, head, Professional Learning, Technical Learning Services, Tech Mahindra Ltd. "Sivaraj also is a great motivator and constantly provides his team members a platform to build and harness new and innovative ideas."
---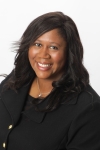 YOLANDA BECKERS
Instructional Designer and Developer
Medica
MS, Education, Capella University; BA, History, University of Wisconsin-Madison
2 YEARS IN TRAINING
Yolanda Beckers works cross-functionally with Medicare, Medicaid, and Individual and Family product teams, operations teams, broker services, and other partners to design and develop learning solutions for field insurance brokers at Medica. In addition to creating annual Medicare sales certification and managing the learning content management system (LCMS) and vendor relationship, she took on the responsibility to design, develop, and deliver the Medicare Inside Sales On boarding training for incoming Inside Sales agents and contractors. This training focused on sales methods, process, and compliance through a combination of lectures, engaging activities, role-play, and games. First-call audits base lined the group at 96% for the total average scores. After 30 days, call audits averaged a total of 99.5% for participants. In addition, there was a 51% increase in sales in 2016. "Yolanda has great potential and is willing to take on projects outside of her comfort zone in order to grow both personally and professionally," says nominator Karen Hanson, manager, Training & Development, Medica. "When Yolanda takes on a project, stakeholders are always assured it will be fully completed and goals will be achieved."
---

REBECCA BETTENCOURT
Operations Training
E. & J. Gallo Winery
(2 direct reports)
BA, International Hospitality Management, and Graduate Certificate, Post Compulsory Education and Training, University of Wales
8 YEARS IN TRAINING
Rebecca Bettencourt assumed significant responsibilities related to the company-wide, multiyear Educational Partnerships Initiative at E. & J. Gallo Winery. This included developing the overarching strategy and execution plan for expanding the company's partnerships with key public-sector educational partners—several high school districts, community/technical colleges, and other educational institutions. Over time, these educational partnerships are expected to provide a talent pool of approximately 100 candidates each year to help fill critical manufacturing and related job roles. To date, the initiative has converted 100% of interns to permanent employees. " Rebecca consistently demonstrates excellent leadership, interpersonal, and communication skills," says nominator E. & J. Gallo Winery Director of Operations Workforce Development Richard W. Coffey, who notes that in the last 8 months, 2 of the individuals Bettencourt mentored were promoted. "She has been highly effective at building and sustaining strong, impactful relationships with customers within the company, as well as in the local community. Rebecca has tremendous passion for the field of education and training and also has strong capabilities in general business and project/program management."
---

KELLIE BLACK
Manager, Elevate Talent Management System
ArcBest Corporation 
(2 direct reports and led project team of 5)
Bachelor's, Mathematics Education, University of Central Arkansas; Master's, Leadership and Ethics, John Brown University
4 YEARS IN TRAINING
In June 2015, Kellie Black was promoted from corporate trainer to manager of ArcBest Corporation's Elevate Talent Management System. She leads the talent management projects that support all 4 ,3 75 non-union employees of ArcBest Corporation and its subsidiaries. In 2015, Black and her project team were tasked with bringing the HR and training representatives from each subsidiary together for a 2-day On boarding Summit to discuss best practices and create a more consistent onboarding experience. One of the outcomes of that summit was the creation of the ArcBest On boarding Toolkit, which was accompanied by instructor-led training sessions with managers. As a result, the 2015 turnover rate showed an overall improvement of 2% as compared with the two previous years. "As a result of Kellie's efforts to work with managers across the organization on employee performance, 985 performance goals were entered and tracked in Elevate in the last year, and currently 60% of those goals have reached at least 50% completion," says nominator Wade Coggins, director, Talent Management, ArcBest Corporation. " Kellie has the visionary skills necessary to not only lead the Learning & Development function, but to become a recognized training industry expert."
---
AMY BOLLINGER
Director, Training and Development
AtWork Group
(manages 2)
BS, Psychology, University of Southern Indiana
5 YEARS IN TRAINING
Amy Bollinger led the charge to overhaul At Work Group's training system by developing new guidebooks, restructuring training, and incorporating new exercises to add an interactive element for 9,000 learners. Bollinger also took on the role of on boarding new owners and encouraged a strong focus on team engagement through At Work Group's FranConnect platform and other social media messaging applications. Nationwide, Bollinger teaches and trains more than 100 people in each of At Work Group's 93 offices. Overall, the updated training booklets and exercises have increased internal productivity by at least 30% and have become a crucial part of At Work's sales process, according to nominator Jason Leverant, president and COO of AtWork Group. "When potential leads visit us for a discovery day, we talk about the level of support and training with each candidate," Leverant explains. "Amy's proactive approach has solidified contracts for us and further fosters our relationship with each owner. With all of Amy's efforts, we are better positioned to grow the number of business owners within our company, as well as each individual business owner to grow his or her team."
---

KEITH BREWER
Project Management Principal
FedEx Services
(leads/collaborates with 7 people on an ongoing basis)
MBA, International Management, and BS, Computer Science, University of Memphis
3 YEARS IN TRAINING
Keith Brewer took on full leadership for FedEx's IT New Hire Training class, including developing, updating, and delivering content to train 300-plus employees. He also assisted with RAPID, which aims to help employees understand Sarbanes/Oxley compliance requirements and has an important impact on the successful development, deployment, and adoption of all software development projects throughout FedEx. Both IT New Hire and RAPID are instructor-led training programs. For IT New Hire, Brewer introduced classroom games and student interactions (scavenger hunts, social media games, circle groups, etc.) and included executive management as guest speakers. RAPID utilized social media games and job aids. With RAPID, FedEx has seen approximately a 30% reduction in the number of steps, man-hours, and effort required to create, manage, develop, and deliver new or modified software to the business. " Keith is looked upon by his coworkers and management as an effective and creative leader," says nominator Vince Sutherland, senior Training specialist, FedEx Services. " He has a creative mind and likes to try new tools and approaches to challenges and shares these ideas with co-workers, while also soliciting input from others to do the same."
---

MELLONIE CELESTINE
Manager, Instructional Design & Regional Training
Smart & Final Stores, LLC
(10 direct reports or people managed/led)
BA, Sociology & Business Administration with Concentration in Human Resources, University of California, Riverside; MBA, Human Resource Management, University of Phoenix; Professional in Human Resources (PHR), Human Resource Certification Institute
10 YEARS IN TRAINING
In 2015, Mellonie Celestine took on supervision of the 7-person Southern Region Area Trainer team at Smart & Final Stores, LLC. Over the last year, this area hired and trained approximately 2,500 associates and averaged 6 ,0 00 associates employed at any given time. At the same time, she took on the role of leading the training for Smart & Final's new human resources information system (HRIS), which includes new records, timekeeping, and payroll systems. She coordinated training classes both in person and via Webinar for 650 company managers, directors, vice presidents, and executives. Successful implementation of the new system was key to the company's exponential growth, says nominator Joseph Tischbern, manager, Learning and Engagement, Smart & Final Stores, LLC. "Without it, it would have cost the company millions in labor to keep up with the growth over the next 10 years." He adds, "This year saw Mellonie spread her wings as a leader as she led her team of trainers. She was able to teach them how to love training others, how to manage their relationships with their customers, and how to do both with professionalism. Mellonie is the glue that holds the Talent Development team together."
---

STEVE EDINBOROUGH
Training Lead, Telecentre & HR Systems
CAA Manitoba
(manages/leads 3 trainers)
Human Resources Management Certificate, University of Manitoba
5 YEARS IN TRAINING
Over the last year, Steve Edinborough's position has evolved from that of trainer, Telecentre, to Training lead at CAA Manitoba. This new position adds the extra responsibility of building and mentoring three on-the floor trainers in the call center. Edinborough is responsible for all training in the 80-person call center, plus sourcing, testing, implementing, and training on new HR technologies. In 2015, Edinborough led the initiative to train 300 learners on a new telephone system. He developed training manuals, workbooks, classroom training, coaching programs, and online training for refresher and update trainings. The training resulted in a 5% reduction in the call answering time and a 2% increase in service satisfaction scores. In addition, since Edinborough took over the new hire training programs, CAA Manitoba has seen a reduction in turnover of 2.5%. "Steve has become a competent coach and mentor, but beyond that, he seeks out ways to make the organization a better place," says nominator Chad Morton, manager, Training & Development, CAA Manitoba. "Steve has the strategic thinking, coaching skills, and ability to effectively manage a training department at any organization."
---

VANESSA ELDER
Talent Development Manager
Rush Enterprises, Inc.
(2 direct reports or people managed/led) 
BS, Communication, and BS, Business Administration, Howard Payne University; MA, Organizational Communication, Abilene Christian University
7 YEARS IN TRAINING
Vanessa Elder's role changed dramatically in 2015. She went from being a Training Team manager in the IT Department at Rush Enterprises to a Talent Development manager in Human Resources. Under Elder's leadership, her team has successfully created training videos, revamped company job aids, and built the first drafts of the Foundational Manager program. With The Navistar Refresher Training Initiative, Elder and her team trained 2,300 corporate and store employees. The courses aimed to make employees more efficient in their jobs and familiar with available reporting tools, and to enhance the customer's experience through more speed and fewer mistakes. Some 95% of those who completed the courses said they learned information that was valuable for their job. And though 2015 was a tough year for the trucking industry, Rush Enterprises remained profitable. "Vanessa is a driven, passionate, and talented professional. I value her input daily," says nominator Courtney Cordova, director of Learning and Development, Rush Enterprises, Inc. "She takes the time to coach those around her on how to do work more effectively and efficiently. These qualities make Vanessa an asset to Rush Enterprises."
---

YOLANDA ELLIS
Senior Learning and Development Specialist
Fiserv 
(supports international business unit with 300+ associates) 
BA, English, Rutgers University; working on MA, Adult Education and Training, Saint Joseph College of Maine
5 YEARS IN TRAINING
In addition to designing, implementing, and evaluating all internal associate training curricula and external client trainings, Yolanda Ellis took on the responsibility of managing the Learning and Development function for the business unit at Fiserv, supporting 3 0 0 + associates. This includes annual strategic planning, reporting training activities to the senior management team and stakeholders, and spearheading all training-related projects. Where previously, client training was a one-dimensional process, Ellis transformed it into a blended learning strategy. As a result of the changes, client implementation training experience feedback has shown a significant improvement. In addition, the post-implementation training need decreased by 25% due to clients having better retention of skills and knowledge gained during their implementation process. "A restructuring of the business unit's Learning and Development department reduced Yolanda's department of five members to just herself. Yolanda's exceptional skills and commitment to the Learning and Development function have allowed her to face this change with confidence and professionalism," explains nominator Theda Riggins-Crawford, Training manager, Fiserv. "Yolanda has proven she has the skills, experience, and dedication to continue to be a leader in the Learning and Development industry."
---

CANDY FERDIN
Assistant Vice President
SWBC
(9 direct reports or people managed/led)
BA, Education, University of Arizona
9 YEARS IN TRAINING
Candy Ferdin is responsible for all corporate-wide training and development efforts at SWBC. She and her team facilitated more than 15 teambuilding sessions for different divisions, with all groups seeing an increase in effective communication, decrease in conflict, and increase in productivity. Over the last year, Ferdin launched and managed SWBC's new Emerging Professionals program, which aims to develop, engage, and retain the company's Millennial employees while leveraging their unique approach and ideas around different aspects of business. As a result of the blended program, Emerging Professionals used their coaching and knowledge around SWBC culture, presentation, and recruiting to participate in 3 university and career development events, contributing to a 6% increase in internships offered. They also drove a 14% increase in SWBC presence and community involvement. "Candy is agile and able to keep up with the rapid pace of change in our organization," notes nominator Mandy Smith, VP, Training & Employee Development, SWBC. "And her passion for people is unmatched. Our employees are lucky to have such an innovative and strategic guide working to provide opportunities for them and enabling them to be more successful."
---

CRYSTAL L. FERNANDES-HARRIS
Learning & Development Specialist
Day Pitney LLP
(supports 575 firm members)
MA, Adult Learning, University of Connecticut
8 YEARS IN TRAINING
Crystal L. Fernandes-Harris supports new hire and other training initiatives in all of Day Pitney LLP's 11 offices for 575 employees. In 2015, she took on three new responsibilities: developing new e-learning modules for an expense reimbursement software application (working with subject matter experts, project leads, and technical personnel); developing and launching a blended learning " upskilling" program for support staff (utilizing a "flipped" learning model); and conducting an internal e-learning review and managing content upload into the firm's learning management system (LMS). As a result of the expense reimbursement training, employees now receive reimbursement of expenses twice as frequently, and there was approximately a 20% reduction in the number of " reclassifications" needed in the finance system due to incorrect expense coding. "Crystal's dedication and passion for the work—and for learning as a profession—shows unequivocally in her work ethic and in her creativity and energy when creating e-learning or when delivering training in a classroom," says nominator Stacy Smith Walsh, director of Human Resources, Day Pitney LLP. "This passion, coupled with her excellent ability to understand business needs and requirements, makes her a future leader in this profession.
---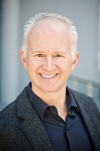 RANCE GREENE
Performance Consultant
Health Care Service Corporation (HCSC)
(leads a group of 50 + volunteer employee actors who play the characters in courses and leads a group of 70 Ethics & Compliance Ambassadors)
BA, Appalachian State University; MFA, The Ohio State University
3 YEARS IN TRAINING
Rance Greene is responsible for the creation and development of the ethics and compliance training program for Health Care Service Corporation (HCSC). Greene created and oversees the " Ethics Act," a group of employee volunteers who assist in the creation of topical scenarios for the course. Greene directs and films the actors, records the audio, edits the production, and works with the authoring tool vendor. He also develops animated videos for the course and works with the evaluation team on measuring the effectiveness of the course against performance objectives. He oversees the same process for HCSC's new hire and fraud courses. Results of an Ethics and Compliance (EC) Effectiveness Evaluation indicated that the average change in knowledge, skills, and attitudes (KSA) after training was 25.1%. In the last year, Greene also was added as a co-leader to HCSC's Compliance Ambassador Program. The 64 Ambassadors are critical to reinforcing training messages and communications. " Rance constantly pushes himself to learn more, adapt to changes, and find a way to make an impact in the lives of employees," says nominator Sharon Fahlberg, senior director, Ethics and Compliance, HCSC. "We welcome his desire to inspire employees to perform and become their best."
---

MELISSA KING
Learning & Development Manager
DPR Construction
(10 direct reports or people managed/led)
BA, Political Science, University of California San Diego
6 YEARS IN TRAINING
Within the last year, Melissa King transitioned from a regional resource in Newport Beach, CA, with some corporate responsibilities to focusing full-time on national learning and development initiatives at DPR Construction. She supports 3,000-plus employees across 20 offices. One of her most prominent responsibilities is leading Current Best Practices (CBP), DPR's two-day new hire onboarding program. The welcome to the company apparently works: Nearly 400 employees have been with the company 11 years or more. King also spearheaded The Energy Project's PeopleFuel training, an instructorled program with bite-sized follow-up content that aims to improve participant well-being and engagement. As a result of the training, the overall team energy increased from 47% to 70% within two months. " From the moment Melissa walks in a room, she is able to build an awe-inspiring level of rapport with people," says nominator Robert Jackson, Learning Practices leader, DPR Construction. "Melissa has shown a keen ability to not only look ahead into the future needs of the organization, but also to balance that vision with the immediate needs of her team and those she serves."
---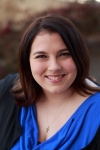 CHRISTINE PURCHELL
Senior Learning Consultant
Duke Clinical Research Institute
(manages project teams of 2-8)
BA, University of South Florida; PMP, Project Management Institute
8 YEARS IN TRAINING
Christine Purchell led the project management curriculum for the entire enterprise (1,200 employees) at Duke Clinical Research Institute, which included researching, recommending, and teaching project management courses. She also developed, designed, and implemented a curriculum for a new data entry program, eCOS, which led to a 25% increase in correct data entryfrom external sites and vendors. In addition, Purchell led the development of Web-based training modules for Duke Clinical Research Institute's new management training curriculum. Purchell reviews all Web-based trainings created by others in the group and provides constructive feedback. Her consistent feedback has led to a 30% decrease in errors and increased the quality of products produced by the department, according to nominator Joan Dupont, manager, Organizational Learning, Duke Clinical Research Institute. "Christine fosters collaboration and builds teams to actively involve others. She creates an atmosphere of trust on her teams, which empowers others to perform at their highest potential. She believes she can make a difference and she does. Through her quiet persuasion, she enlists others in her vision and gets them excited about what can be done."
---

CASEY RASATA
Senior Manager, Corporate Learning & Development
Eaton Corporation, Plc 
(3 direct reports, 1 functional report in India who has team of 5)
BBA, Accounting, Ohio University; MBA, Cleveland State University
2 YEARS IN TRAINING
In 2015, Casey Rasata led the development and deployment of a new learning planning tool called Strategic Learning Plans (SLPs), which align business strategies to specific learning objectives and resources that will be required over a 3-year timeline. SLPs have been created for all 10 global functions at Eaton Corporation, Plc, creating a stronger linkage between business strategies and the resources (talent) needed to execute them successfully. The initiative drove 90 new projects in 2015, which included courses from all 10 global functions for the first time in Eaton University history. Also in 2015, Rasata's organization became the primary support liaison for Eaton's newly launched Functional Colleges and Leadership Center. Rasata and her organization are now responsible for coordinating with Global Corporate Functional Leadership teams on ongoing utilization, updates, metrics, and marketing for each of these new Functional Colleges. "Casey ensures that goals are challenging and that employees feel empowered to do their work," says nominator David Keifer, director, Eaton University, Eaton Corporation, Plc. "She provides direction and shares where the department is going in order to connect their goals with the long-term vision for the future."
---

REBECCA SVEC
Director, Learning and Development
Veris Group LLC
(2 direct reports or people managed/led) 
BA, English, and MEd, Cedar Crest College; Graduate certification in Curriculum & Instruction, Lehigh University
7 YEARS IN TRAINING
Rebecca Svec began her role as the manager of Learning and Development (L&D) at Veris Group in March 2015; she subsequently was promoted to director in April 2016. Prior to Svec's hire, Veris Group did not have an internal L&D function. Svec single-handedly built a respected internal L&D department, defining L&D strategic direction and initiatives, creating instructor-led and online training courses, developing a " brown bag" training series in support of 1 6 0 + Veris Group employees, piloting a new automated learning management system (LMS), and supporting two government agencies to develop and facilitate technical training. Training provided by the L&D department under Svec's leadership has improved staff performance and the quality of client deliverables— monthly defects per deliverable was 36 in June 2015; this number was reduced to 5.3 per deliverable in December 2015. " Rebecca is service-oriented and willing to help out in any way—a sign of a true leader," says nominator Kate Tennant, director of Quality Assurance, Veris Group, LLC. " Her formidable creative talents and ability to think outside of the box when devising solutions are critical to the success of an organization growing as quickly as Veris Group."
---

HEATHER SWENSGARD
Corporate Trainer
Western & Southern Financial Group 
(manages/leads teams of 6-12)
BA, Pre Personnel and Industrial Relations, University of Cincinnati; MEd, Human Resources Development, Xavier University
6 YEARS IN TRAINING
Heather Swensgard's 2015 achievements redefined expectations for the role of corporate trainer, expanding it from the prior focus on course facilitation to that of a talent development partner supporting approximately 1,500 associates across multiple business units and six companies at Western & Southern Financial Group. In 2015, she facilitated and designed/developed multiple online courses; provided consulting and coaching to operational units; and managed training operations, including the company's new learning management system (LMS). As a result of the LMS training, associates completed 2,272 online courses— 30 times more completions than in the previous year— using the new LMS and applied for 400 career growth opportunities in 4 months. Swensgard also led the project team to market training opportunities offered by Education & Development and facilitated the quarterly Training Roundtable sessions that brought together decentralized Training professionals throughout the organization to collaborate on processes and best practices. Says nominator Jennifer P. Evans, assistant vice president, Education & Development, Western & Southern Financial Group: "Heather provides enthusiasm and vision to gain commitment from others and seeks involvement of all parties so that solutions represent best practices and are accomplished via partnerships."
---

JENNA J. WAISANEN
Lead Training & Development Specialist
Travis Credit Union
(leads team of 15)
BS, Instructional Design and Technology, California State University-Chico
8 YEARS IN TRAINING
Originally hired to develop career development programs for all 250+ job titles across Travis Credit Union's 600+ employees, Jenna J. Waisanen's ability to organize and lead cross-functional teams earned her the appointment as lead for several sub-teams/committees and co-lead for the core system conversion training team as the credit union moved off the core operating system it had had for 3 0 + years. Waisanen spearheaded conducting a conversion training needs analysis and developing a curriculum for every department in the organization, 31 in all. After the first week of go-live, 100% of the organization was trained and open for business; call center service levels were at 98% and wait time was 21 seconds; and zero major member experience incidents occurred. "Jenna inspires creativity in the people she leads or is involved with," says nominator Delannia Caldwell, Training and Development manager, Travis Credit Union. "She is methodical in her approach to developing training to include needs analysis and metrics to confirm success. And she understands that a major key to running any successful department is to develop relationships and involve others."
---
EMERGING TRAINING LEADERS TO WATCH

DAVID E. BUTLER
Manager, Texas Student Data System (TSDS) Training and Deployment
Texas Education Agency
(2 direct reports or people managed/led)
BS, Computer Science and Math, Xavier University of Louisiana; MS, Computer Science, Howard University
4 YEARS IN TRAINING

ANTONIO DI MEOLA
Training and Development Officer - Student Services Division
Open Colleges
Cert IV in Training and Assessment, Cert IV in Business Management, DiSC accredited Trainer (Integro), Situational Leadership Accredited trainer (Blanchard)
8.5+ YEARS IN TRAINING

KRISTEN HEWETT
Senior Learning Designer
Bottom-Line Performance, Inc.
(6 direct reports or people managed/led)
BA, Franklin College; MS.Ed, Instructional Systems Technology, Indiana University  
9 YEARS IN TRAINING

ALICE SWIFT
Learning Design & Development Business Partner
MGM Resorts International
(5-12 people managed/led)
BS, Hospitality Management, Cal Poly Pomona; MS, Instructional Design and Technology, Cal State Fullerton; PhD (in progress, ABD), Hospitality Administration (emphasis in HR/Learning & Development), University of Nevada, Las Vegas
8 YEARS IN TRAINING

MEGAN TAYLOR
Research Associate
University of Oklahoma/National Weather Service Training Center
(training can influence upward of 3,000-4,000 people)
BS, Geography, Northwest Missouri State University; MS, Meteorology, Mississippi State University
4 YEARS IN TRAINING
department:
Emerging Training Leaders