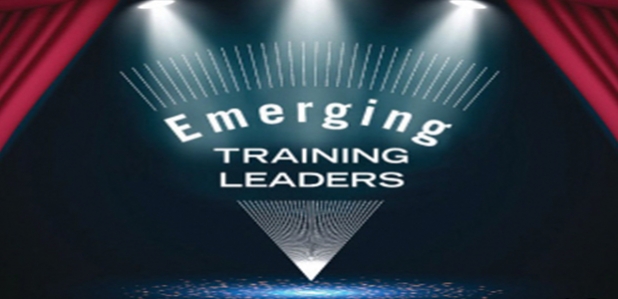 Spotlight On the 2018 Emerging Training Leaders
These stars set a shining example for their organizations.
Selected last fall, the winners of Training magazine's 2018 Emerging Training Leaders awards program certainly earned their 15 minutes of fame. So we're turning the spotlight on them in this issue to showcase their stellar leadership abilities, motivational skills, and capacity to effect transformational change within their organizations.
"The 2018 winners demonstrate enormous potential and are incredibly forward-thinking, crafting great programs to achieve success," says Emerging Training Leaders (ETL) Judge Lauren Westerdale. "I appreciated the transparency in highlighting past pitfalls and how they have improved to be thought leaders and example setters."
These 25 Training professionals have been in the industry for two to 10 years and have demonstrated exceptional leadership skills, business savvy, and training instincts. All Emerging Training Leader candidates had to be nominated by co-workers or industry peers.
Training Editorial Advisory Board members and I judged the 50 nominations. In addition to the length-of-service criterion, we chose the 25 winners based on the following factors:
Took on at least one new responsibility in the last year
Successfully led a large-scale training/learning and development initiative within the last year that required management/leadership of a group of people and resulted in the achievement of a corporate strategic goal (with behavior change/business impact results provided)
Demonstrates the following specific leadership qualities: acts as a mentor/coach, adopts new technology, collaborates, communicates often and effectively, embraces and adapts to change, empowers employees, fosters employee/ team recognition, has a global mindset, innovates, inspires trust, provides regular feedback, sets an ethical example, thinks strategically and outside the box 
Has the potential to lead the Training or Learning & Development function at an organization in the next one to 10 years
When you click on the link below, you'll find in-depth profiles of the Top 5 Emerging Training Leaders (listed in alphabetical order), plus slightly shorter profiles of the other 20 Emerging Training Leaders. And we continued our tradition of creating a "To Watch" list, which features five up-and-coming professionals who didn't receive an award this year, but who are well on their way to becoming future Emerging Training Leaders.
"These Emerging Training Leaders show a rare combination of strong emotional intelligence, strategic thinking, and understanding of how to use blended learning to maximize learning transfer and sustainability," says ETL Judge Ross Tartell. "They are an extraordinary group of professionals."
"As the half-life of knowledge continues to shrink, it becomes ever more critical for Learning leaders to help their teams deliver high value in real time," stresses ETL Judge Rae Tanner. "The creativity and resilience this year's Emerging Training Leaders showed in their efforts to bring new solutions to their learners—despite severe time and resource constraints—underscores the high caliber of this year's winners."
Click HERE to see the list and read the profiles of the 2018 Emerging Training Leaders.