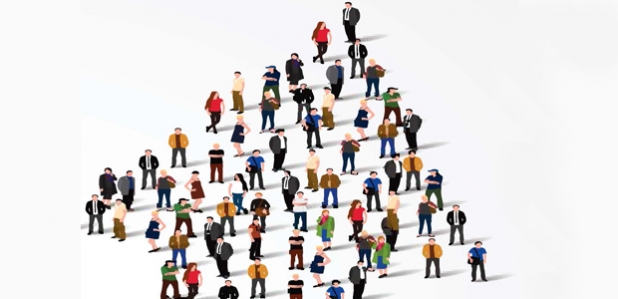 The Accidental Training Manager
Trainers often have to do more than design and facilitate successful training programs—they have be effective project managers as they oversee the overall process.
Posted: May 8, 2015
The concept and plans for a promising new training program are inspiring—until you realize the excitement of the new venture means the start of an overwhelming project. Trainers who are skilled at instructional design and the art of teaching often are not equally adept at project management. Some call the phenomenon of the unprepared trainer facing a training program design and rollout project the plight of the "accidental training manager." As this challenge garners greater recognition, companies are finding ways to support trainers, so new learning programs aren't sidelined by project management (PM) turmoil.
WHY PROJECT MANAGEMENT OFTEN FALLS TO TRAINERS
At some companies, such as Nationwide, larger departments have managers who can oversee the project of training program rollouts, so trainers can simply focus on the instructional design and curriculum. However, trainers working with smaller departments or lines of business may have to take on the management of projects themselves. The challenge for trainers in these smaller departments is steep but rewarding, says Nationwide Commercial Training Consultant Christine Marciano. "Bigger units that have dedicated trainers, developers, and operations folks are able to support a manager who takes the PM-type role. It's the managers who act as project managers in this case," she says. "It's the smaller units that offer trainers the best opportunity to be project managers. We get to uncover a need, work through details, and then make a business case to our managers, so we can purposely undertake a project. There are self-growth opportunities—really everywhere."
Project management goes hand-in-hand with most large-scale training projects, notes Wolters Kluwer Global Vice President of Talent Development Katie McSporran. "Whether the initial request is for a needs assessment, training/talent strategy, training program/ curricula, implementation support, and/or performance consulting, project management is a fundamental competency for scoping and planning the work, gaining alignment on approach and commitments, and managing expectations," she says.
It's easy for training rollouts to quickly snowball into exceptionally large projects, says Ross Tartell, Ph.D., an executive coach who was a Learning and Development executive at Pfizer and General Electric. "When I was at Pfizer, we created a development curriculum to address critical leadership performance issues identified by the CEO," he says. "This evolved into a multi-year, multifaceted developmental system strategic plan to address the corporation's talent development issues, so that they became strengths supporting future corporate performance." Tartell says that trainers managing the project needed more than an understanding of learning and instructional design; they also needed to be able to handle a range of project management challenges, including long-term budgeting. "Each year had a budget and a plan that needed to be managed to ensure the long-term strategy could be achieved," he says. "Many of the trainers played an important role in carrying out components of the plan. Finally, there were numerous opportunities tied to the long-term talent development strategy to address functional/departmental or individual development. Each opportunity became a 'mini-project assigned to a trainer.'"
AVOIDING COMMON PROJECT MANAGEMENT PITFALLS
Scope creep is a key challenge trainers who are not yet experienced in project management may fall prey to. To make this hazard less likely, Marciano recommends laying out the project in detail in a project charter. "I think scope creep most often can occur when the project manager, trying to be flexible, begins to accept additions to the project without accounting for the possible need of more resources: time, money, manpower," says Marciano. For that reason, she says, Nationwide has a series of templates available for projects. "It's effective because of the tools' ability to help the project manager communicate with stakeholders and teammates," she notes, "and also to add standardization to the mix. Folks move around regularly in our company and the consistency in the form is comforting."
To avoid ineffective management of training projects, it may even be worthwhile for companies to pay for trainers to complete continuing education in project management. "It should be standard operating procedure for (almost) everyone in a company," says Marciano of financing the project manager education of trainers. "Each of us at (almost) any time may find ourselves as (accidental) project managers, and we should be ready," she says. "Second, since project management is going on around us all the time, we each should be aware of its process. It may help all of us answer the questions: 'Why do we do it this way?' and 'Is there a better way to do it?' If we each know the process of processes, we may be able to grow our companies faster and more efficiently."
At Discover, project management is a standard part of the curriculum for all trainers, says the Discover Learning and Development team. "Discover trainers are required to possess project management skills in order to successfully oversee training class deployment. For example, a new hire class requires a trainer to organize timelines for courses and support in the classroom," the team explains. "Trainers also must ensure constant communication with internal business partners about class progress and performance. Additionally, there are projects within our training organization that require the management and expertise of our trainers. For example, Discover has a group of trainers that oversee the creation and upkeep of our company's training standards."
As trainers onboard into Learning and Development at Discover, they go through a rigorous program that covers technical job skill training and leadership development courses. Once trainers are successful in basic job functions—including facilitation, driving results, and business partner relationships—they are eligible for the company's Talent Development Program, the team points out. This is a program specifically designed to develop the project management skills of instructors through group and individual project assignments. Participants in this program receive additional development and agree to take on work above and beyond the scope of their regular job duties. With guidance and direction from training managers, these individuals grow their job skills to include project management and leadership skills. Trainers also are eligible to be promoted to senior training specialist once they have demonstrated their ability to perform at a high level. "Once promoted to senior training specialist, their yearly goals include management of a project assignment," the Learning and Development team says. "We leverage our top talent to move internal training projects forward.
"Discover's Training organization is structured in a way that creates role specialization. Each training project requires some analysis and strategy work, design work, and then deployment through facilitation," the Learning and Development team adds. "For example, we have a learning strategy team that oversees the planning of our training programs. These employees specialize in analysis and strategy work. Our instructors contribute feedback and insights as training programs are being built, but are not responsible for the planning and creation of training programs."
Some companies, like Discover, ensure their trainers have the needed project management skills right from the start, so any accidental training managers are prepared. "There are aspects of project management required of every trainer," the Learning and Development team says. "When hiring, we look for basic organization and planning ability, which can be indicative of project management skills."
Another key to managing training rollouts is for trainers to familiarize themselves in detail with the lines of business they support, says Kevin Herring, consultant and founder of Ascent Management Consulting. "This means business literacy, proposal development, the ability to make compelling offers, contracting, data gathering, analysis, results guarantees, client management, project management, and other skills are essential."
YOU ALREADY HAVE SOME OF THE NEEDED SKILLS
While education and support for accidental training managers are vital, it's also important to remember that trainers already have many skills that will help them make the project a success. "The skills that are necessary to be a successful trainer can be easily transferred to the requirements of developing a training program simply by adjusting the scope used in planning," says Joshua Blank, co-founder of online training marketplace OpenSesame. "For example, many trainers begin with a series of end goals in order to determine how to structure a course. This principle, often called 'backwards planning,' also can be applied when creating a training program. The difference is in scale— thinking beyond the goals of a single course and determining what an ideal employee would need to know and be able to do."
The missing component for trainers unexpectedly managing a training program often is return on investment (ROI)—something many already are tracking as part of their evaluation of training success, but which they may not be used to talking about with the C-suite. "When setting expectations with leadership," says Blank, "it is important to speak in a language they understand—primarily how a training program affects the company and the bottom line. Instead of writing objectives, trainers should create measurable goals related to retention, employee satisfaction, annual reviews, etc."
QUICK TIPS
Anticipate where added project management training or support may be necessary, such as in smaller business units, which typically have fewer resources.

Avoid project scope creep with a project charter that details the goals of the training program, and the tasks that will need to be delivered along the way and by whom.

Have trainers complete continuing education in project management, or provide internal, train-the-trainer coursework in managing training projects.

When trainers onboard, have them learn the process for rolling out a new training program at your company, including how to manage budgets and communicate with the C-suite about goals and outcomes.

Create role specification in your Training department, so that each Learning and Development professional is responsible for a different aspect(s) of each new program rollout.

Avoid the problem of the accidental training manager in the first place by hiring trainers already skilled in project management.