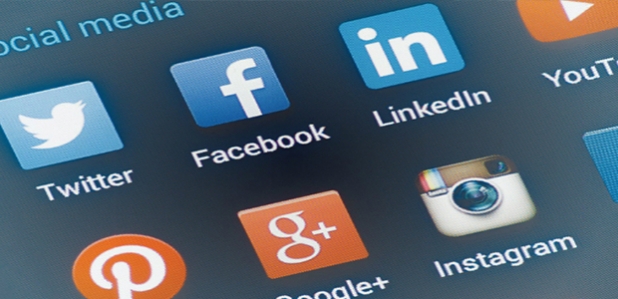 How To Excel At Identifying And Acquiring The Right Talent (Part 4)
Cognitive systems are a vital part of the solution—they create a new partnership between humans and technology by enhancing, scaling, and accelerating human expertise.
Technology—and more specifically, the use of data—has infiltrated every aspect of the workplace. In fact, the workplace of today is nearly unrecognizable from that of even two years ago. It seems like just yesterday we were discussing how technologies such as social, mobile, cloud, and analytics were all driving change. Today, however, the narrative has shifted to digital transformation and cognitive systems. The digital transformation has changed the way we view business outcomes, culture, collaboration, and efficiency, and at the root of these aspects of the workplace is hiring. Employees now expect a personal, social, digital, and mobile experience from employers that rivals their everyday consumer experiences. And before they even apply for a job or allow themselves to be recruited, they need to see that the prospective business is committed to helping them achieve their goals, and provides modern technologies to enhance their work life. Looking at companies with dynamic business models that are transforming industries, such as Uber and Airbnb, it's easy to see how the traditional hiring model has evolved into one that's built on software.Human Resources (HR) Raising the Bar Instead of focusing on costs, compensation, and compliance, recruiters and hiring managers have new imperatives for success. They need to rethink talent strategies and systems that were designed for a different era, expectations, and needs. Ultimately, HR needs to update its strategies to attract, develop, and retain the right people to take the business where it needs to go. Whether staffing an entry-level position or a senior-level one, from a highly regulated industry to a small nonprofit, recruiters must ask themselves how this person will contribute to the organization's business goals. How will this person immerse him or herself in the culture? What skills and personality traits does he or she bring to the role? And now, in addition to analyzing valuable information gleaned from resumes, cover letters, references, interviews, and background checks, recruiters have the task of conducting a sweep of online and social media presence to make sure it's all a fit. It can be a daunting task.Analytics to the Rescue Fortunately, several tools are available for recruiters to leverage when making a new hire. For example, just finding the right candidate on a social networking site has been made simpler over the last several years. And background checks, as another example, are driven through highly specialized software. But these tools are not enough. There is a shift happening in the HR industry. Companies that are outperforming their peers are investing in analytics to compete on another level by gaining insights and illuminating information about job candidates that previously was in the dark. Today, advanced analytics are available for all functions of the enterprise, and progressive HR functions are taking a giant leap forward. In 2016, 51 percent of companies were correlating HR programs to their demonstrable business impact; the C-suite expects numbers that back up all staffing decisions (https://dupress.deloitte.com/dup-us-en/focus/human-capital-trends/2016/human-capital-trends-introduction.htm). Fair enough—what each employee means to the business is no longer theoretical. There are data and analytics available to understand great human qualities, find hidden patterns, and gain insights to support decisions. These insights go beyond costs. Enterprises need performance-based analytics that show definitively how hiring decisions are delivering on the business' long-term goals.How to Move Forward With the help of innovative technologies, companies have the power to build an engaging, innovative workforce—one that anticipates industry trends and exceeds expectations. As a first step, to identify and advance the company culture that will connect with future and current employees, enterprises need tools that help uncover their organization's authentic story. With the right technology, pinpointing the strengths and weaknesses of the company and developing a culture that advances the business goals can be done intuitively. Secondly, engaging and listening to employees throughout their career at a company is imperative. HR needs to take charge to cultivate and develop new leadership that will thrive in the ever-changing workforce. This can be done by:
Finding and spearheading game-changing initiatives that will inspire teams.
Using analytics to identify and create new growth opportunities for the staff through skill development programs.
Setting up new avenues for collaboration and communication to enhance innovation. And working toward developing a flexible workplace that enables, empowers, and rewards agile teams.
Using HR analytics and cognitive technologies to drive company initiatives.
Pursuing the data and insights that define the value of the team. Anticipate hiring needs and industry trends with analytics, and invest in developing the talent pipeline that meets the business' future demands.
Incorporating tools that make data and analytics accessible, and creating actionable insights from HR data to make better business decisions.
In case you couldn't tell, the solution is cognitive systems. They allow companies to bring together the data sources around social, HR and their entire business seamlessly to give a holistic view of the organization. HR leaders can interact with cognitive systems, which understand natural language, learn from experts and all types of data, and even reason in order to formulate hypotheses, e.g., scenarios with probabilities. Cognitive systems never stop learning. So a cognitive system can fundamentally change your competitive advantage, help you scale your best thinkers, and enhance their absorption and application of knowledge. Cognitive systems are creating a new partnership between humans and technology by enhancing, scaling, and accelerating human expertise. Just imagine the possibilities of people and systems being able to draw from one another, build on each other's thinking, find areas of improvement, and change the way things have always been done. The possibilities are endless. It's up to us how we realize their potential to transform HR.A technology veteran with more than 30 years of experience creating, building, and running businesses for leading Silicon Valley companies, Robert Schultz is general manager of IBM Kenexa. Schultz is responsible for the strategy, product development, consulting, cloud delivery, and customer service for all of IBM Kenexa's solutions. For more information about IBM Kenexa, visit http://www-01.ibm.com/software/smarterworkforce/cognitive-hr/.