Priming the Pipeline
Four elements of successful succession planning.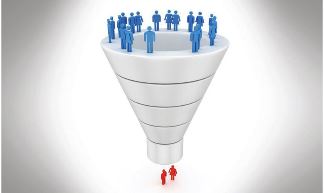 In its "Putting the Success in Succession" Report, PwC U.S. examines how workforce challenges are having a ripple effect on corporate succession planning. These include declining retention rates, an inability to consistently identify and develop pivotal talent, disconnected processes throughout organizations, and a lack of reliable talent data. "While most organizations conduct succession planning, too often it doesn't get the full attention of the leadership team until a crisis forces it on the agenda," notes Sayed Sadjady, partner in PwC's People & Change practice.
PwC identifies the four elements of successful succession planning as:
1. Strategic alignment. High-performing organizations are four times more likely than others to explicitly align succession plans with a business strategy. Organizations should identify roles that are critical for the short- and long-term future and use executive leadership team consensus meetings to review employee talents and strengths and to plan developmental experiences that match candidates with the company's overall strategy. Conversational coaching dialogue that includes both formal and informal elements also has been shown to drive employee performance.
2. Integration. Succession planning processes work optimally when they are integrated with key talent processes, including recruitment, performance, management, leadership development, and strategic workforce planning. At a high level, leading organizations have two critical integration points that differentiate them from the competition:
Goals for company succession that are tied to overall business strategy and drive talent management activities.
Existing talent management processes that are aligned directly to the succession plan.
3. Technology and automation. Effective succession programs use integrated technology that spans the entire organization to assess performance, readiness, and potential. Significant to these efforts is a competency model that establishes a common language across all talent processes.
4. Data-driven approach. Leading companies apply strong data metrics when planning for executive succession. With these processes, organizations can define and apply clear criteria to assess potential performance—such as assessment of critical thinking or business acumen—and then use this quantifiable data and metrics to supplement gut instincts.