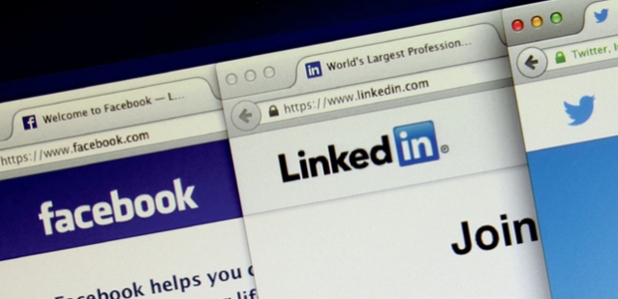 Recruiting Via Social Media
Social media provides a favorite pastime for many of us—including future employees of your company. Can it be used to build your workforce?
Many people begin and end their day sending and accepting friend requests and scrolling through their Facebook newsfeed. When looking for a new job, it's not unusual to announce on social media that you're looking for a new opportunity, or to look through the profiles of LinkedIn connections to see if there's a potential match.
Social media has become such a part of many people's lives that it's no wonder companies are exploring ways to leverage it to build their workforce. A few Training Top 125 companies share how they are using social media sites, such as Facebook and LinkedIn, to successfully recruit new employees.
Join the Conversation
A great advantage of social media is it's interactive. Unlike the old days, when the primary recruiting tool was an ad in the classified section of the local newspaper, or more recent times, a static posting on an online job board, social media can be used to spark, and join, a conversation.
At TD Bank Group, recruiters show off what their company has to offer on LinkedIn, hopefully leading potential applicants to engage in a conversation about the possibilities of building a career there. "All of our recruiters have LinkedIn profiles, which they use to highlight new opportunities, showcase our culture, and share industry-related content," says Tony Giacobbe, senior manager of Talent Acquisition/Strategic & Diversity Sourcing at TD. "In the end, this helps us with our overall aim of attracting new talent to TD, and making people aware of some of the exciting opportunities we currently have within our organization."
Giacobbe says, for example, that job seekers often are surprised they don't need to be a banker to work for the company. According to TD's analytics from LinkedIn, and its internal tracking system, LinkedIn contributed to approximately 2,133 candidates being hired in 2016.
In addition to LinkedIn, the company uses Twitter as a recruitment communication tool. "We work with our Twitter team to build content that promotes our recruitment efforts, which provides another platform to 'spread the word' to potential candidates," Giacobbe says. "We find it helpful to add hashtags to specific job titles, which resonates with our targeted audience."
Since social media is social by definition, companies that use social media need to carefully consider their parameters—what and how they will interact with potential employees—when on those sites. "Social media is an open platform where individuals have the option to post and provide their opinions, as they see fit," Giacobbe notes. "With this opportunity comes feedback that is both positive and negative. As an organization, it's how you use that feedback to drive better content and strategies for audiences engaging with it."
Giacobbe points to LinkedIn being a public platform and one of the many tools TD uses to match jobs with talent and skill sets. "It allows us to look at a candidate's past experience, educational background, and endorsements from fellow LinkedIn members, in addition to references and recommendations."
Promote and Respond
Social media is one of the many ways job seekers today shop for new employers, testing the waters to see what advantages—and disadvantages—there are to hiring companies. Participating in social media gives a company the chance to put its best face forward, and to respond to criticism.
United Shore uses social media to show prospective employees parts of its corporate culture it is most proud of. "We're fortunate to get a good amount of local and national media coverage on various culture-related things, so we link to the content on Facebook, LinkedIn, and Twitter, and it creates a bigger audience—and drums up more interest from prospective candidates," says Senior Vice President, Team Member Services Leader Michelle Salvatore.
For example, she says United Shore's holiday party in 2016 was showcased by many of its team members on Facebook, LinkedIn, and Twitter, giving the company the opportunity to link to those organically generated posts. "We had a surprise live performance by Nelly and announced a companywide giveaway of Shinola watches for all of our 1,900 team members. We received some media coverage of the event, shared the content on our social media platforms, and generated the highest number of referrals we had all year," Salvatore says.
At the same time, social media gives companies the chance to respond to negative commentary and to clear up misconceptions. "Social platforms such as Glassdoor enable users to post opinions about companies, much of which can be inaccurate. Whether those folks who post on the site are right or not, their reviews are out there and are what people believe," says Salvatore. "We respond back to reviews on our company page to make sure our message is clear, and offer people the opportunity to contact us to discuss any issues."
Individual Connections, Personalized Messaging
A key advantage of social media is the way it enables an employer to connect to individual job seekers. Guardian Life Insurance Company has made the most of social media to build relationships with prospective employees. "We find that creating personalized, thoughtful messages to individual candidates, particularly on platforms such as LinkedIn and Indeed, is critical," says Director of Agency Leadership Development Gail Kelman. "Creating a presence for Guardian as an employer also has been helpful. Our goal in recruiting for any role is to engage in a conversation, so we and the candidate can learn about one another."
Recruiters contact individuals with professional profiles that coincide with roles the company is trying to fill, and then sometimes can engage in an online interaction with these potential applicants. Candidates then have the ability to explore Guardian prior to an interview using its corporate and partner Websites, its YouTube channel, Twitter account, and LinkedIn and Facebook pages. "We've heard numerous examples from offices that connect with individuals not actively seeking employment, but who engage on posts, recruiters stay connected with, and in the future, become financial advisors. These stories demonstrate the value of investing time in cultivating connections, building relationships, and staying in touch," Kelman says.
The company uses a diverse set of social media sites, ranging from LinkedIn to Facebook and Twitter, but most of its conversations with applicants occur on LinkedIn. Its focus on professional, rather than social, relationships makes it a good fit for recruiting, Kelman notes. "LinkedIn has evolved to a place where professionals actively seek out information—connecting, sharing information, seeking job opportunities, and learning about companies and influencers. The platform is built for diverse engagement for a professional audience," she says.
The connection that begins on LinkedIn then sometimes is taken to other social media sites to better educate applicants. "While LinkedIn is a recruiting focus, it's important that those we connect with can learn about Guardian and see us on other sites," Kelman says. "So while we may not utilize Facebook, YouTube, or Twitter heavily for recruiting, we do see them as critical components to the process by which a candidate learns about who we are and what we do. To that end, we periodically will post on LinkedIn content that takes the user to Guardian content on another site. Partnering with and supporting our internal teams working on those channels is important to our brand presence as a whole."
Meet Millennials
With the workforce's youngest generation, the Millennials, comprising a greater share of job seekers, social media is a natural place to promote employment opportunities. "Social media is a platform with extensive reach and the ability to target specific audiences, including Millennials, veterans, and women," says United States Postal Service (USPS) Director of Diversity and Talent Acquisition Jeryl Wilson. "Studies tell us the Millennial workforce population is creative, flexible, ubiquitous, and tech- and social media-savvy. If we want Millennials to consider a career at the Postal Service, we have to reach them where they are—in the social media space."
USPS has a recruiting Twitter page, @USPSCareers, where it posted open seasonal positions during the holidays, including mail handlers, city carrier assistants, postal support employees, and holiday clerk assistants.
The @USPSCareers Twitter page also advertises USPS career opportunities in areas including Engineering, Finance, Human Resources, Information Technology, Marketing, Sales, and Supply Management, with a link to the USPS Careers Website, http://about.usps.com/careers/welcome.htm.
"Our USPS Careers Website highlights what 'Hot Jobs' are open right now—searchable by location and functional area—USPS videos of 'Featured Jobs,' what benefits and development are available, what to expect, and how to apply," says Wilson. "It is user-friendly and easy to navigate."
Social media is now a medium a wide spectrum of people use, which makes it ideal for recruiting, Wilson notes. "The advantage of using social media to attract and recruit job candidates is that it is an effective, efficient targeting tool for reaching and interacting with broad audiences across the country who are potential job candidates."
QUICK TIPS
Have recruiters each set up Linkedln profiles promoting your company's messaging and identity, and communicating new job opportunities.

Let job seekers who may not have realized they could have a career at your company know about job roles that match their specific skills and experience.

Link to, and re-post, positive posts about your company created by your employees, so potential future employees can see the kind of experience they could have working for your company.

Make the most of supportive reviews of your company on sites such as Glassdoor, and respond to critical reviews, encouraging the reviewer to get in touch with you to learn more about your company.

Optimize multiple social media platforms by posting links on Linkedln to content on other sites such as Facebook and Twitter.