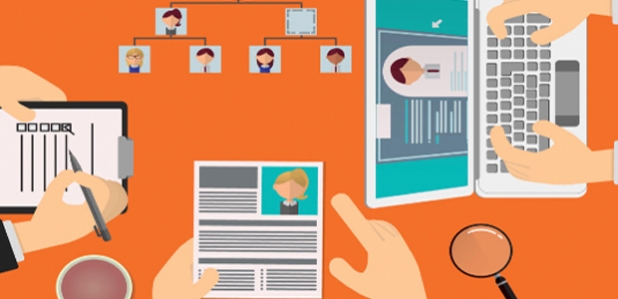 Tracking Training With Tech
Using technology to monitor and verify employee training and certification.
"Making sure employees do only jobs they're trained for is one of the most integral steps in a credential protection program," notes David Finkelstein, president of Rockville, MD-based Credential Verification Service. "An untrained worker who botches a job may injure himself and others. But in the rush to get things done, proper vetting can get overlooked."
Even if an employee is trained, verification can be another story. Finkelstein says common ways training can be verified aren't always accessible to supervisors. Even when training credentials are stored electronically, Finkelstein says, supervisors may not always have access to them, especially if they are offsite. Plus, an employee may not be completely accurate in his or her recollection of a particular certification, or the certification may not be current.
However, technology exists to provide supervisors with certification information on workers, regardless of location. Often, supervisors need this information for particular tasks or to run particular equipment at spontaneous times. "A combination of simple and sophisticated technology can accomplish that. The fairly simple part is imprinting a quick response (QR) code on ID cards," Finkelstein explains.
From there, a supervisor can use an Internet-connected device to determine what training and certification qualifications exist and the status of each credential. "The next step is to create a compatible database of employee training records and store the data in the cloud," Finkelstein says. "With all the pieces in place, the supervisor simply scans the ID card with a smartphone or tablet to read the QR code. Within seconds, the employee's current training records are displayed on the screen, securely and reliably."
Just One Card
While proof of a college degree or a Certificate for a Certified Public Accountant is only a single piece of paper, Finkelstein notes that when it comes to certification to drive a bulldozer, for example, an employee might accumulate past and present certification cards in his or her wallet, making it to difficult to determine which certifications are active and which ones have expired.
Along with organization, technology also reduces the chances of training being falsified. Much like an employer-issued employee badge, the certification ID card features an employee's name, picture, and a QR code that can store multiple "sides" of information.
"Instead of having a thick wad of dog-eared cards in their wallet, employees have one plastic card that can be scanned at a job site or interview," Finkelstein explains. "Every phone scans the QR code and looks at all the records—just as if the verifier were looking at 20 or 30 different wallet cards."
Ensuring Accuracy
Technology also can promote data integrity by ensuring the accuracy of who actually demonstrated competency in training and earned the certification. This reduces the chances of employees misrepresenting the training they've completed and helps employers ensure training and certifications are attributed correctly, Finkelstein notes.
"Trainers have to deal with the possibility that someone can misuse their training. There are several facets of this that are important for trainers. If you think about a construction site, it's the employer who is liable for ensuring all the people on site are qualified for the jobs they are assigned to," Finkelstein says. "If a training company has an account and is issuing the card, it's the training company that is inputting the data and validating the veracity of this information."
Approximately half a million job applicants lied about having a degree "from a higher education institution," according to a 1995 survey by Loveland, OH-based Scrip- Safe and a 2003 article by Andrea L. Foster in The Chronicle of Higher Education. Having verified training documents from the issuing organization greatly reduces the chances of fraud.
Technology also gives organizations the ability to customize and differentiate between one-time and ongoing training requirements. "For example, in order to work on a worksite— a common scenario in the construction industry—you have to be trained on familiarity with that particular worksite," Finkelstein says. "So you need to know the emergency evacuation procedures, the ingress and egress points, etc., but once you have that training, it's done."
Let's Go to the Video
As more and more training and certification takes place virtually, employers can track it through video content management software, notes Karen Van Wert, Knowledge manager at Minneapolis, MN-based QUMU. Employers can utilize on-demand video courses and live video instruction that supports interactive question-and-answer sessions with viewers. To track employees' actions in obtaining certification, employers can use their own learning management system (LMS) to monitor progress. "Individuals viewing videos get a link, but they first are required to complete a forced registration before they can watch the video," Van Wert says. "This tracks their identity and how much of the video they watched, and enables the information to pass to whatever process or software is needed to track their certification process."
Once the video is finished, the learner is taken to either an external Website or back to the company's LMS to be evaluated on what he or she just watched through the video platform.
In addition to integrating certification within a learning management system, Van Wert says individuals sitting for certification can have it tracked passively through e-mail. "We also have the capability to do what we refer to as a reporting ID," she explains. "Users get an e-mail from their tracking system, within their own system, detailing steps they need to take to maintain certification. E-mails document what's necessary to maintain certification and include links to videos learners need to watch. Videos may only be a portion and are integrated into the tracking system, so we can feed that information back to the client."
Verifying Needed Workforce Skills
Education Design Lab, a nonprofit that applies design thinking to create new pathways from education to employment, recently formed a new partnership with digital credential service provider Credly that will designate participating colleges and universities as authorized issuers of nationally designed digital credentials that recognize workforce-relevant skills.
Education Design Lab utilized university-based pilots to develop a process for assessing, recognizing, and badging skills such as collaboration, empathy, and creative problem solving. Through Education Design Lab's partnership with Credly, select colleges and universities can become authorized issuers of the organization's set of 21st Century Skills credentials. The verified recognition of these skills and abilities enables learners to grow their credential profile, discover jobs, and connect to opportunities that value their achievements. Employers, in turn, can identify job applicants with the specific, verified skills needed for their workforce.
"The in-demand skills recognized through this assessment and credential process traditionally have been hard to surface in a verified and consistent manner," notes Jonathan Finkelstein, founder and CEO of Credly. "This collaboration is about empowering education institutions, the learners they serve, and companies that seek talent with a better way to match skills that matter in the workplace with individuals who have demonstrated them."