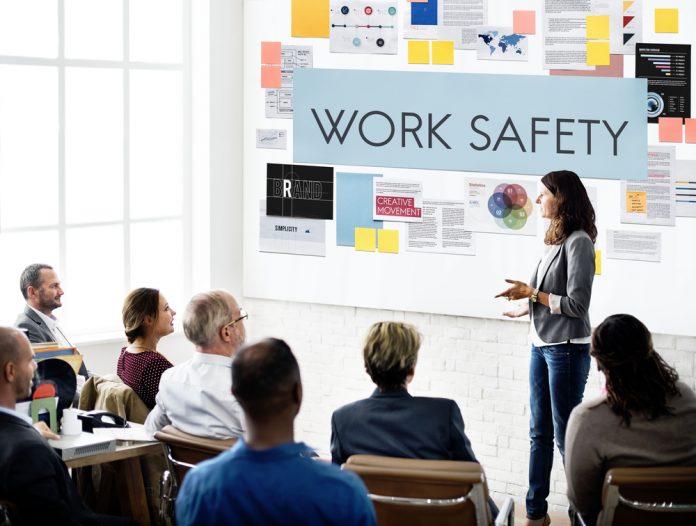 Every employer needs to create a safe workplace for their team. Keeping employees safe starts with proper training. This should be a mandatory part of the hiring process. Workers should learn everything they need to know about keeping themselves and others safe on the job. Employers should consider the following when developing a training program.
What Does It Mean to Have a Safe Workplace?
Having a safe workplace means taking the proper precautions to prevent injury and illness. Workers may be exposed to a range of risks or hazards in the workplace. Employers must provide the appropriate safety gear or, if possible, change the nature of the job to limit the person's risk of injury.
But safety is also about knowledge. Workers need the proper skills and information to protect themselves on the job. This includes using the right equipment and being aware of their potential risks. Workers should also have a way to communicate and report these risks if they should occur.
What Are the Components of a Safety Training Program?
While safety training programs vary in size and scope, they must contain the following components:
List of Potential Hazards
Every program should begin with a detailed understanding of the risks present in the workplace, such as exposure to toxic chemicals, inhalation of hazardous gases, dehydration, fatigue, or heat stroke. Workers should be aware of the dangers involved, why they occur, and what they can do to lower their risks.
Protocols for Preventing Risks
The program should also include information on how workers can protect themselves from these hazards, including instructions for wearing personal protective equipment (PPE). They should also know how to spot certain warning signs to take the necessary steps to limit their exposure.
The program should also include a format for communicating and reporting potential leaks or hazards, so everyone can be made aware of the risks. The company should keep detailed records of its safety information, so it can refer to this information down the line. If a security incident should occur, the company should investigate the cause and take steps to prevent it from happening again.
Tips for Creating a Safety Training Program
Use Control Methods – It's best to focus on reducing or limiting potential risks in the workplace before creating a safety training program. Employers can use various control methods to reduce the chances of injury.
Update Regularly – Employers should update and adjust their safety training programs to ensure they offer adequate protection. The risk potential may change over time. It's best to review the training program every six months or more.
Be Aware of Regulations – Companies should refer to the latest regulations from the Occupational Safety and Health Administration (OSHA) when creating their training programs to ensure they are up to industry standards.
Choose a Proven Delivery Method – Employers must decide how to deliver this information to their employees. They should choose a reliable delivery or communication system to communicate this information quickly and effectively. Use scalable programs with high retention rates for maximum impact.
Identify Gaps – Every worker is different. Employers should tailor or supplement their training programs based on which skills or knowledge their workers lack. If someone has a question, they should be encouraged to speak up and ask for assistance.
Show Leadership – Safety is often best learned by example. Workers should have a designated leader or manager they can look to when preventing risks in the workplace. This person should have the necessary training and experience to show others how to protect themselves. They should also be available to answer questions as needed.
Keep Trainees Active – Everyone learns in their way, but employers should do their best to keep new hires engaged during the training process. They can participate in role-playing exercises or test runs to gain valuable experience.
Don't Forget About Worker Wellbeing – Employers should approach worker safety holistically. They should consider the comfort and well-being of their workers when teaching them how to stay safe on the job. This includes giving them plenty of breaks, access to food and water, and improving the ergonomics of the workplace.
Use Visual Demonstrations – Pictures are worth a thousand words. Employers can increase retention rates by using animated videos, photos, and live-action demonstrations to show workers what to look for in the workplace. This is often more effective than using text and manuals. Visuals can also help employers transcend language barriers.
Big Picture – Workers will likely consume safety information in small chunks or chapters. Remember to give them context when going over specific topics. Workers should understand how these details relate to the job and their place in the larger scheme.
Employers should use these tips to create an effective safety training program that everyone can understand.