complaints

-

search results

If you're not happy with the results, please do another search
By Jeffrey Paolano, former Labor Relations Vice President,and Raymond Rarey, Senior Vice President, Human Resources "Always bear in mind that your own resolution to succeed is more important than any other one thing."—Abraham Lincoln (1809-1865), 16th President of the United States Congratulations! You have accepted a position as a first-line supervisor, and all you have to do now is figure out what to do next.
By Amanda Herder, Account Manager, Signature Worldwide Complaints happen every day. When a customer complains, it is usually for a good reason or genuine concern. They usually have made a purchase that did not meet their expectation—a product, service, or maybe a combination of the two. In the customer service industry, we cannot avoid complaints. We must take care of the customer by listening to the complaint, and resolving it, to ensure a happy customer.
An apology is not enough. Toxic managers need to own up to their bad behavior and learn from their mistakes.
AI can make work easier and more efficient but may be a barrier to learning and practicing skills. But it also could free up more time for higher-level work.
Keeping these five principles in mind will help your nudges be well received, but most importantly, help people do what they need to on time.
An intervention by the boss and a group improvisational exercise can help.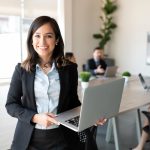 The Workforce Effectiveness (WE) equation helps harness the realized/unrealized potential of available talent to achieve desired objectives.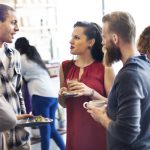 Office parties provide fantastic team-building and networking opportunities. Here's how to make them more safe.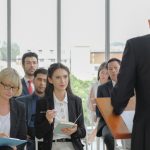 Orientation does not have to be boring. The more fun and engaging you make it, the more eager your recruits will be to join your team.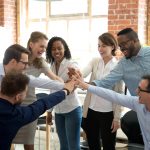 Implementing flexible, automated, and transparent processes in the workplace can help organizations improve and serve the needs of a global workforce.