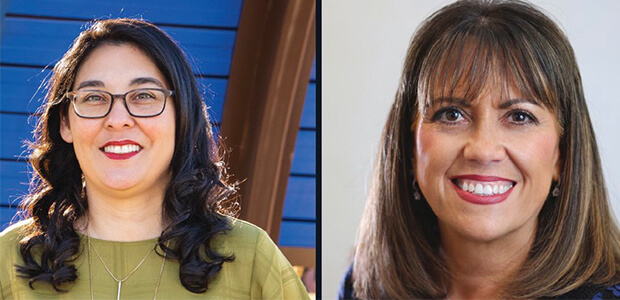 When people remain wary of being out and about, and recruitment is conducted primarily online, it can be difficult to grow an organization. Nevertheless, Rosendin—a company specializing in electrical construction services—made talent acquisition a key goal for 2021. And that wasn't the only area where its Learning and Development (L&D) team committed to growing. The company also sought to increase the efficiency of its training designed to help that new talent soar to greater heights.
The blueprint set by Rosendin's senior management to "Grow the National Footprint Through New Markets by 20 percent by 2025" remained in place despite the ongoing pandemic. The need for new people—and the need to train them to support the company's expanding footprint—likewise was unaltered. Rosendin demonstrates how a topnotch L&D team and organization make all the difference when it comes to achieving growth and people development goals despite trying circumstances.
BRINGING ON THE BEST
"Strategies for talent development begin at the recruitment level and continue to career advancement and ongoing talent development for all employees in the organization," say Training Coordinator Kayla Hart and VP of Quality and Training Stephanie Roldan. "There is a focus on engaging prospective and new employees in immersive programs designed to develop the best and brightest in the industry."
For example, Rosendin's Summer Internship Program concentrates on individualized plans designed to familiarize interns with their role and summer assignment and to provide them with opportunities to learn about company positions through job rotation. Pipeline leadership development programs include the apprenticeship program, Field Supervision Development, the Surge Program, the Emerging Leaders Program, Leadership Academy, and the P.O.W.E.R. (Preparing Our Workforce's Executive Resources) Program.
"Pipeline programs have helped our company achieve a 100 percent internal promotion rate for leadership positions and a turnover rate of 3.74 percent (17.66 percent below the national average for our industry)," note Hart and Roldan. "Ongoing talent development occurs at every level in the company, from administrative roles to senior management positions. Talent development is attained using LinkedIn Learning, our Corporate University, and instructor-led Webinars to reach employees companywide, regardless of location or position."
CONTINUED L&D WORK— AND GROWTH
Rosendin has not faltered in its commitment to learning and development, despite the challenges posed by the COVID-19 pandemic. "Investment in training continued to be fully supported by executives during the COVID-19 pandemic," Hart and Roldan emphasize. "The Training team was able to quickly adapt to the needs of learners, including both office and held staff."
Because Rosendin had projects considered essential when shelter-in-place lockdowns first took effect, Hart and Roldan explain, not all projects stopped work immediately. "For those at jobsites, training remained just as important as ever," they say. "And training has continued to develop new programs with the utilization of virtual platforms and to improve current programs to reflect the switch to virtual instructor-led training."
In 2021, virtual training continued as the company realized its L&D team was able to leverage the time saved from travel and conducting in-person training to build new content. The savings from the move to nearly 100 percent virtual training, and the elimination of travel within L&D, allowed the department to return a significant amount of its budget without implementing any furloughs or layoffs. Additionally, the progress and efforts made in the last year has allowed L&D to onboard additional employees to support new programs and expand the Quality Assurance/Quality Control (QA/QC) team to support the QA/QC Certification Program and associated training initiatives within the team.
The company's innovative use of technology kept pace with the need to operate remotely during the pandemic. L&D leveraged Microsoft Teams and Jabber in training initiatives to create social networking opportunities and peer-to-peer communications. "Simply using MS Teams is not innovative, but the company relies on MS Teams to build communities of learners as a conscious decision to become learning management system-free. This decision was made after considering feedback from stakeholders that they did not enjoy the user experience of multiple LMSs," say Hart and Roldan. "Instead, the Learning and Development team built communities of learning based on role-specific programs, new hire orientation, and intern programs, to name a few. An added bonus is that MS Teams has provided seamless access to all of the company's procedures and manuals, offering a full suite of readily available resource materials."
LEADERSHIP OF REMOTE TEAMS
Regardless of how great the technology is, and how creatively it's employed, it won't do the company any good if leaders don't know how to use it to stay connected to their teams. This required quickly getting people up to speed with new platforms such as Zoom and Microsoft Teams and providing work groups with ideas to stay connected and engaged with each other. One initiative to address this challenge was the hybrid remote work plan.
"We needed to find a balance between allowing some employees to continue remote or hybrid work while still maintaining engagement and connections with their managers and teams," say Hart and Roldan. "The Talent Development team was asked to develop a training program that would allow employees and their manager to work together on a hybrid work plan."
The program consists of an automated workflow of assignments using Microsoft Forms, which is sent to employees and their managers. Upon employee registration, managers can either approve or reject the employee's request for the Hybrid Work Program. Upon approval, employees are sent a series of 10 modules, each consisting of a video and written assignment. After completing each module, managers can view employee responses. Modules in the workflow are sent to the employee 24 hours later. This program helps both the employee and manager develop and implement a plan to maintain communication and engagement while working in a hybrid setting.
EXPERT PROJECT MANAGEMENT
The quality of services Rosendin is able to deliver to customers would not be possible without great project managers. Prior to shifting to a virtual platform, PM Boot Camp was an intensive three-day program designed to get new project managers up to speed quickly. Members of senior management attend each boot camp to enhance the learning experience and explain the "why" of processes and procedures.
Project management positions typically require months to get new project managers up to speed on policies and procedures. The PM Boot Camp, however, shrinks that timeframe from 60 to 90 days to just 30 days. The PM Boot Camp is now a virtual instructor-led workshop utilizing both synchronous and asynchronous content delivery over the course of four sessions in two weeks while maintaining the integrity of the original boot camp. Additionally, PM Boot Camp participants are required to complete a quiz after each session to gauge learner retention and a final PM Boot Camp Exit Exam once all four sessions are complete.
The shift from an in-person setting to virtual instructor-led training has saved the company approximately $87,000 per year. "In addition to the savings, we noticed an improvement in content retention that was validated through the exit exam given to learners within 30 days of completion of the boot camp," Hart and Roldan note. "Scores jumped from an average of 79 percent for the in-person boot camp compared to an average of 91 percent out of 100 for our virtual training."
PREPARING FOR POST-PANDEMIC AND BEYOND
Even as Rosendin continues to thrive and grow despite the pandemic, it is keeping its eye on the future, including takeaway lessons from the last year-and-a-half, and how those lessons can be used to build a stronger future. "During the pandemic, we had to rethink how we could continue to work and the conditions in which we expected the worker to work in," say Hart and Roldan. "The combination of early retirement and individuals rethinking their options will require changes in flexibility. Organizations can be proactive and begin rethinking how they train to address these new conditions."
Roldan and Hart note that changes may include only requiring entry-level knowledge for certain positions and then upskilling or leveling up employees through company-provided training or tuition reimbursement.
Rosendin is simplifying work processes while finding ways to analyze the output of its work groups. The company wants to be able to provide targeted learning and development. "We envision a workforce that is enabled to perform more value-added work, and that has simplified processes and tools that enable that. Training's part in that is reviewing data analytics and confirming that projects are following process and getting the expected results," Hart and Roldan explain. "By 2032, we will make data-driven decisions on deployment of training resources to business units or projects where the financial risk without intervention is the greatest."