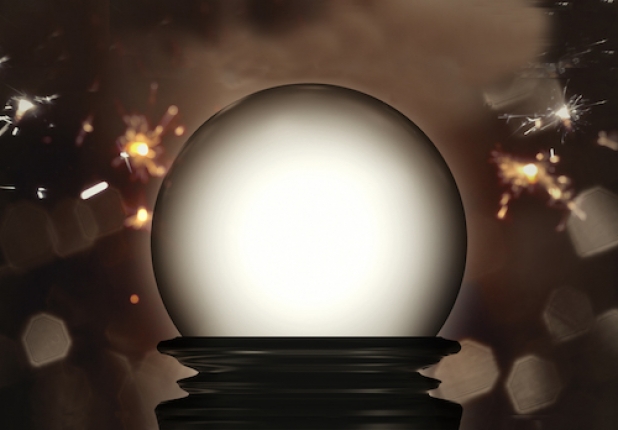 As we head into 2021, the COVID-19 pandemic continues to impact the workforce, HR, and training in a variety ways, including: massive remote working and training capabilities, office sanitization/safety protocols, flexible scheduling, and digital transformation. This is on top of the end of a polarizing election and social unrest throughout the country. Several Learning and Development (L&D), Training, and HR professionals offer their predictions on what organizations need to consider moving forward in a post-pandemic world.
DEREK BELCH, CEO, STRIVR:
Chief human resources officers (CHROs) secure a bigger seat at the table…and they're bringing data. CHROs have had to prove they are critical to a company's morale, positioning, and ability to effectively pivot. In 2021, the one key differentiator is data. CHROs will have increased access to workforce performance data through Learning and Development (L&D) initiatives, enabling them to more objectively analyze and understand employee skills. This will influence strategy at the highest level—informing culture, measuring risks, enabling restructuring, propelling everyday roles forward, and more.
The spike in pandemic-related career switches will lead to reskilling at scale. Unfortunately, many workers in location-dependent industries such as hospitality and travel have been forced to consider new options. Given that the effects of COVID-19 will continue long after all shelter-in-place orders are lifted, many of the workers who were laid off in 2020 are now considering making career switches to entirely new sectors. Companies looking to tap into this new talent market will need to quickly develop robust training and reskilling programs at scale. To do this, CHROs and L&D leaders will look to innovative, immersive, and emerging technologies to provide scalable solutions that are effective, engaging, and data-driven.
Office perks will come back with a creative twist. While remote work is highly desirable for some employees, it also means losing out on traditional office benefits (e.g., unlimited cold brew, team lunches, and collaborative spaces), plus moments that are essential to building culture, connection, and shared experiences. In 2021, companies will get creative and figure out how to create these moments through different channels. New remote-conducive perks might include anything from more days off and exercise stipends to unprecedented flexibility (companies hiring outside of normal geos), to innovative hiring and training practices (such as virtually experiencing a job before you've even signed an offer letter).
Leaders will need an updated set of soft skills. Times of crisis have always required leaders to be the backbone of the company, but how this translates to specific skills soon will change. In 2021, strategic initiatives such as restructuring and vision painting will be important, but the critical piece will be how leaders diversify their skill set arsenal with empathy, inclusivity, and high EQ (Emotional Intelligence).
Customers demand more from content providers, seeking transparency and trusted curation. This year, we've been bombarded with information from countless numbers of media sources, seen Zoom fatigue surface exponentially, and experienced unprecedented challenges in how we train, collaborate, and interact in the workplace. In 2021, people will want to be in the driver's seat when it comes to the information they consume, what they learn, and who they trust. This will lead to increased pressure for platforms to operate on a principle of transparency, provide personalized experiences, and (particularly in the learning world) create more engaging, high-quality content that is proven to be science-based and data-driven.
JO DEAL, CHRO, LOGMEIN:
Companies will be hiring a Head of Remote. The future of work has arrived, and there is no turning back. In fact, almost 60 percent of remote workers have expressed the desire to continue to work remotely after COVID-19 subsides. But as companies embrace this change and shift to a remote-centric workforce, there are many factors to consider in order to do it well. Technology and tools are essential to enabling productive, secure collaboration, but if you want to ensure that teams can thrive, that culture remains strong, and that employees who may be relocating or traveling around to work from anywhere don't fall afoul of state-by-state labor and tax laws, it is important to treat this shift as you would any strategic initiative. A single owner, or a dedicated team of cross-functional experts, will be important in ensuring thorough planning, effective communications, change management, and attention to all the small yet complex details (compensation, benefits, taxes, ergonomics, remote working laws, and employee experience, to name just a few) that go into creating a great remote work experience.
Physical offices will be reimagined to serve a different purpose. Moving forward, people want to be less tethered to their office, work more flexible hours, and spend fewer hours commuting, changing the role physical office spaces have in shaping the employee experience. No longer will people drive in and out of work during rush hour, five days a week. People may go in for half-days or just one day a week, avoiding long commutes. This time in the office likely won't be to sit at an assigned workspace, but instead for meetings, collaboration, and connections. Solo work can be done at home or wherever the office is that day. Where unique offices with lots of benefits were once a major draw, they now will play a different role and serve a new purpose, with space being redesigned for more social and group human connection versus individual workstations.
Employee migration will change the talent landscape. Working remotely will mean different things based on each company's adoption of the new way of working. Some may allow anyone to work from anywhere, while for others, it means a hybrid model consisting of time in and out of the office. The opportunity to travel around throughout the year while still being able to work is appealing for those who have a passion for travel or the nomadic life. For those who want more permanent roots in a community, with good schools or nearer family members, we already are seeing a migration as families move to other states or from city center to suburb as the burden of a long commute is removed. Through experiences managing distributed remote workforces during the pandemic, many learned that being in the same physical space doesn't matter as much as we thought. Smart organizations will build this into their remote workforce plan and use it as a strategic advantage, tapping into a broader, more diverse talent pool, being open minded about where they hire new roles, and retaining top talent by accommodating the desire for people to live where it suits them. It will be fascinating to follow the migration patterns and compare where a company's employee base exists now and then in 12 and 24 months' time.
In-office budgets will be reduced, with funds going toward bringing employees together. Tech companies practically invented the idea of the cool office—with lavish setups, endless perks, and amenities ranging from free meals to onsite gyms. In fact, these office spaces have become synonymous with tech culture. But offices today look very different now for almost all companies—whether it's fewer employees in the workplace, smaller meeting spaces, or the elimination of in-person offices entirely. That also means there's less of a need for traditional "perks," but don't expect to see companies give up on culture. These funds will instead be reallocated for other programs, not ones designed around an office space, but around a concentration of people and focused on meaningful cultural activities that bring employees together for teambuilding, volunteering, collaboration, "offsites," holiday gatherings, and more.
CANDACE NICOLLS, SVP, PEOPLE AND WORKPLACE, SNAGAJOB:
Remote hiring will continue to be the norm for the foreseeable future. As we continue to navigate the COVID-19 pandemic, companies need to think outside the box in locating the best candidates. The remote nature of work means companies are no longer restricted to hiring employees who are geographically located next to the office, so hiring managers would be well served to recruit talent who might not be in the same state, time zone, or country. The best workers will succeed no matter their location, and companies should adopt this mindset while recruiting.
Job interviews largely will continue to be conducted virtually. Even for businesses resuming in-person operations, virtual and automated interviews instead will replace many in-person touchpoints, helping to accelerate timelines while also providing a critical layer of safety as we continue to observe social distancing rules. Businesses should come to look at this new norm of hiring as a positive development. It's been proven that in-person interviews often are clouded by bias—a bad first impression can ruin even the best candidate with excellent experience. In comparison, remote interviews enable companies to adopt a standardized remote interviewing process ahead of time. By giving all applicants the same set of questions, companies can improve diversity and decrease adverse impact and bias.
Finding creative ways to sustain company culture will be critical for long-term success. Company culture (and employee happiness) is built on trust, not just virtual happy hours, and this will become even more pivotal as we head into 2021. Employees want to feel supported and that their employers are empathetic to the challenges they face each day, especially during a pandemic. While clear communication will continue to be a top priority, it'll be equally as important to showcase the other ways companies are keeping their culture alive in 2021—especially since classic perks such as gym memberships and in-office snacks are no longer available. That said, there's no need to break the bank. Maintaining a strong culture and sense of team can be as simple as giving employees a "self-care" day each month or creating Slack channels for those with similar interests like gardening or music. While there is no one-size-fits-all approach, the companies that will succeed long term are the ones that take into account employee feedback and get creative in how they support their valued employees.
Transparency will remain a key differentiator for recruiting top talent. When looking to the year ahead, transparency with employee data—including demographics and salaries—will be a key differentiator that separates businesses from their competitors in terms of locating top talent. Increasingly, we're seeing candidates recognize the importance of Diversity, Equity, and Inclusion (DEI) values in the workforce, which is a great opportunity for employers to not only showcase their own focus on diversity and inclusion, but hire candidates who align with these values and will be a better culture fit. Simply put, the more information you can provide on your company and your workforce, the more likely you are to attract talent that cares about a diverse, equitable, and inclusive work environment.
The traditional 9-5 workday will continue to evolve and businesses adapt to employees' unique at-home working environments. One of the biggest trends we're seeing is a steady shift outside "normal" working hours. I predict we'll start to see an increasing number of businesses acknowledge and adapt to these preferences in 2021. When it comes to job postings and other recruiting collateral, it's more important than ever to capture not only the essential tasks you're asking people to do, but where and when they're expected to work. A significant portion of the workforce is logging on from home while having to care for their families—many with young children. It's imperative that businesses are willing to adapt to employees' unique situations—whether that's understanding certain workers will need to log on late after picking up their child from daycare, or even that other individuals prefer to work outside normal business hours to prevent burnout. In many ways, the traditional 9-5 workday has been upended as a result of COVID-19 and businesses must transform to account for this new working environment.
JULIE GURICAN, SENIOR DIRECTOR, PEOPLE AT BENCHPREP:
Mental health must be a key part of the benefits offered. HR leaders saw a significant change in their job descriptions in 2020 while supporting their people populations through the major crises that will not go away in 2021. As a result, we are seeing a shift in how employers view mental health in the workplace. It is no longer a binary category where you either have a mental illness or you don't. Most employees went through some emotional and mental challenges this year, leading to impacts in the workforce. HR leaders will need to continue to lean in on normalizing mental health in the workforce, and ensure employees know "it's OK" to "not always be OK" at work.
The future of physical workspaces and ideologies will continue to be challenged. With the flip of a switch, employees moved to their home offices overnight this year. The impact on the business and the culture were significant. However, after 12-24 months of being in home offices, the shift back to the physical work office might be another burden to endure. HR leaders will need to assess the losses and gains of the move to remote workforces and think carefully about the future of work, and what employees really want, and what businesses need.
Culture and engagement will continue to be a challenge and a priority in 2021. Many employees have lost some big engagement they felt in the physical office—collaborating quickly and easily with peers, food and drink perks in the office, and the general camaraderie felt in person. HR leaders will be forced to up their game in creating ways to maintain a culture that may have previously been dependent on a physical office. While technology can aid in this effort, leadership teams will need to be intentional about their core values and keeping people engaged.
Continuous learning and professional development will continue to lead. With so many out of work, and others finding more time on their hands with removed commutes and sheltering in place, people are jumping to online learning from home. The need for certifications, online boot camps, and enhanced learning all will be on the rise.
JEFF CARR, CEO, INKLING
COVID-19 exposed the systemic problems many companies have with traditional training and knowledge solutions. When required to pivot quickly as the pandemic forced an overnight shift to working virtually along with new processes and policies, organizations relying on outdated learning methods found themselves at a distinct disadvantage. The combination of disparate point solutions, inability to hold critical in-person training, and limited access to knowledge left remote and essential employees struggling to find relevant, accurate, up-to-date operational information at a time they needed it most.
Companies that are thriving in this new reality have one thing in common: greater agility as a result of digital transformation. Modern learning tools helped them fare better because they could more quickly implement new policies and service models; communicate changes to employees, partners, and customers; and find innovative ways to reskill and upskill existing employees to help reinvent their business. Bottom line: Companies that learn well, outmaneuver and outperform their competition.
As we enter 2021, adopting a digital mindset should be a strategic imperative for every business. With the right digital tools in place, leaders and organizations can be better prepared when the unexpected occurs—whether it's the next global pandemic, a natural disaster impacting a region, or a fire in a local office.
Platforms that put learners first—providing dynamic, bite-sized knowledge and training in consumable formats, including interactive graphics, videos, and digital checklists—are no longer a luxury. They're the key to organizational resilience, which can mean the difference between success and failure in our constantly changing world. A strong focus on learning agility will not only help minimize the operational impact of the next inevitable crisis, it will help workers be more effective in their jobs, day in and day out, improving customer service, inspiring loyalty, and fueling revenue growth.
LESSONS FROM PERCEPTYX RESEARCH FROM SURVEYING MORE THAN 750,000 EMPLOYEES: