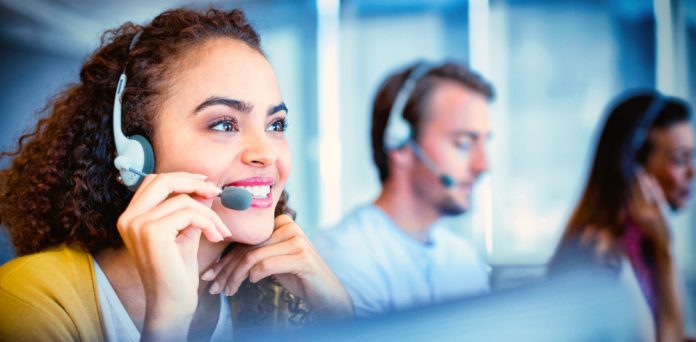 It's no secret that the Great Resignation has hit customer support departments hard, making finding and keeping new agents more challenging than ever. The shortage of qualified, engaged agents is especially harmful today, as it's impacted customer service at a time when customers expect fast, consistent, and personal service. So, how can contact centers adapt to the current landscape while maintaining a solid support team? Here are three keys to success.
Invest in your current agents
The best way to progress with customer service is to nurture and retain the agents you already have. To that end, get to know what motivates and influences your agent's day-to-day. What do they enjoy or dislike about their work? How could their role be improved? Asking these questions will uncover aspects of the job that are important to your agents and allow you to respond more empathetically during times of uncertainty.
Additionally, consider the variability in the work your agents do. How many inquiries does each agent handle in a day? How many are repetitive versus complex? What's the level of urgency across them? Many customer support representatives are incredibly overwhelmed and are asked to manage more and more support requests every day, resulting in 96 percent feeling acute stress. Knowing your agents' workload can help you reevaluate how you're routing customer inquiries and motivate you to invest in technology that helps augment agent productivity.
Continue building successful agent onboarding and training
Many factors play into agent retention, but the first few months of employment can make or break an agent's first impression and longevity in their role. In fact, 58 percent of employees are likely to stay at a company for three years if they have a great onboarding program. And contact center leaders already invest a lot of time and resources into onboarding, with 55 percent developing training programs that last six to 12 weeks. With this in mind, here are a few guiding principles that can help with successful onboarding:
Once hired, ensure your new agents feel welcomed and like an essential part of the company and team by facilitating programs that let your agents get to know one another outside of work during the first few weeks of the ramp.
Communicate to new agents what success and career growth look like. Your plans for optimizing agents' roles will help you stand out in a competitive hiring climate and signal the importance of agent roles.
Ensure new hires feel welcome even after official onboarding ends by creating programs and activities that connect them to the company's higher mission.
If you hire agents remotely, invest in programs connecting them to the company and other agents. It may seem expensive to invite agents to quarterly in-person meetings or to invest in happy hours, but hiring and training new agents costs much more.
Invest in technology that helps your agents serve customers better
Just as understanding your agents is essential, so is understanding your customers so that you can help your agents do them better. Here are a few things to consider when seeking to understand your customers and the type of technology you'll need to help improve the overall customer experience:
What do your customers most frequently contact your company about, and on which channels?
What is the mix in urgency from high to low in the issues your customers need resolutions to?
Of these issues, which can be automated to help take the load off your agents and better improve service for your customers?
When it comes to contact center technology, there are many solutions available, but they don't necessarily improve a contact center's ability to scale or improve customer resolution rates. Examples may include interactive voice responses (IVRs) that route or deflect calls or agent-assist tools that suggest the next-best actions to agents in real time. But while these solutions can add incremental gains in efficiency, they don't address the root problem of understaffed contact centers, leading to longer wait times for your customers. Contact centers need solutions that help to fully resolve high-volume and repetitive customer inquiries to scale more effectively and give agents more bandwidth to handle complex and high empathy cases.
With Contact Center Automation, companies can automate their most common customer service calls while empowering agents to focus on more complex and nuanced customer challenges. It's a hybrid approach that helps companies resolve as many customer service requests as possible through automation by whatever channel the customer prefers – voice, chat, or SMS. This allows human agents to focus on the more complex customer support challenges. And, there's no need to worry about this technology replacing or alienating agents as AI is expected to increase contact center productivity by 35 percent in the US alone by 2040.
By investing further in your existing agents, instilling best practices into onboarding and training, and adopting Contact Center Automation, you'll weather the storm of understaffed contact centers, high call volumes, and dissatisfied customers so that you can continue to provide great customer service despite uncertainty. And, as your agents can focus on more complex interactions that require empathy and less on ones that don't, they'll be more engaged and 87 percent less likely to leave your organization. The future is bright for customer service with the right technology and best practices instilled throughout the organization.