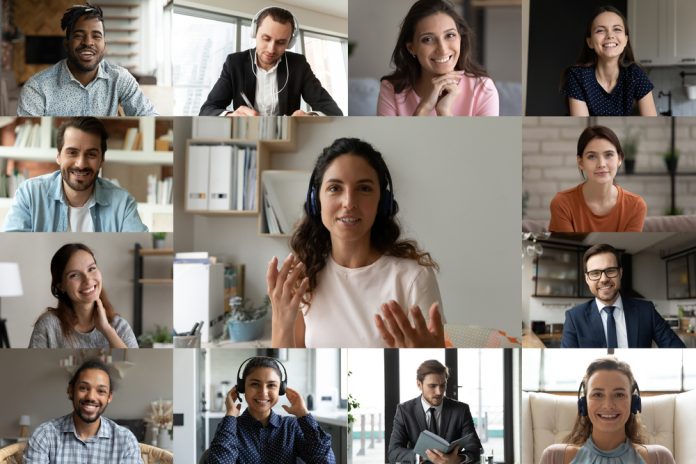 The COVID-19 pandemic disrupted the workforce as we know it, and, as a result, there will be a lasting impact on the way we work. This global crisis has forced industries across the board to reevaluate their people strategy and how Human Resources (HR) leaders can support an increasingly distributed workforce during a time of uncertainty.
Even pre-pandemic, Whatfix operated as a global company with in-house and remote employees. The experience has provided us some key learnings that I believe will be helpful in helping leaders tackle the challenges of a post-pandemic workforce. Some of the key challenges of integrating a distributed workforce lie in making sure your model is employee-focused so technology works for your people rather than reducing connection and causing burnout. I recommend all HR leaders consider the strategies below as we continue this transition. Keeping these things in mind will allow the reinvention of the workplace to become much more seamless.
1. Remember that open communication is vital to building and maintaining a culture of trust.
The only way a hybrid workforce can work is if a culture of trust is built and constantly maintained. When in-person contact is limited, organizations will need to get creative and diligent about how they maintain this trust. At the heart of it all is having tools and strategies in place to foster teamwork and make open communication easy.
At a base level, HR leaders should ensure they are providing employees access to a full suite of technology tools. This can include videoconferencing or chat tools to help break down communication silos or intranet portals where people can access all things company-related in one place.
Setting policies and processes in place that promote open communication and feedback is equally important. This could be in the form of quarterly all-hands, weekly leadership connects, or anonymous polls and questionnaires. For example, at Whatfix, we conduct regular "pulse surveys" to solicit feedback and gauge employee sentiment. The important thing is to be constantly soliciting and responding to internal employee feedback, especially amid trying circumstances.
Lastly, teamwork happens more when there is an organizational policy that rewards and recognizes teamwork. For example, we reward "Culture Champions" by delivering a real-time peer recognition tool where everyone can recognize the contributions of members in other business units through appreciation badges.
2. Invest in continuous learning to ensure adaptability.
Despite the excited chatter about a "return to normal," it is increasingly clear we likely will not return to previous ways of working. The hybrid workforce is here to stay, and it comes with opportunities, as well as challenges. During this transition, it is even more critical than before to help employees upskill and adapt to these new forms of working. An effective way to do this is to establish processes that encourage team learning, which is often more fun and effective than solo learning. For example, HR leaders can set processes in place that enable employees to learn as a team, share courses with each other, and even foster healthy competition. It is essentially a form of gamification. This has the dual effect of training employees in a particular subject matter while encouraging bonds among team members who may not have the opportunity ever to meet in person.
Additionally, having a culture of knowledge sharing within an organization is critical. At Whatfix, there is a significant focus on creating leaders' forums where next-line leaders can come forward and share their best practices in business performance, customer and employee engagement, and collaboration.
Whatever your approach may be, it is important to understand that the future of work is not an end-point, but rather a continuously changing and evolving landscape. Therefore, HR leaders will need to focus on empowering employees to take charge of their own upskilling journey to stay competitive.
3. Prioritize wellness and a people-first approach.
The most important challenge is making sure our employees come first, and that they know it. This starts with showing employees we understand and appreciate that their lives and personalities may not revolve around work. Empathy has emerged as a key ingredient for workplaces to succeed during these unprecedented times. For Whatfix, this wasn't new as "Treat People with Empathy" has been one of the organization's principles that defines its culture.
Additionally, HR leaders should prioritize events and programs where people can take some time and connect with each other on a personal level. When planning to improve inter-team and cross-team collaboration, it is important for all teams to get to know each other better and not talk shop. This is another area where you can get creative. For example, at Whatfix, we've implemented everything from games such as Scavenger Hunt and Brain Freeze to internal Toastmaster sessions and sessions with a mental health expert. Time away from work is critical for workplace wellness, and we want to show we have the programs in place to support our people's well-being.
At the same time, we know that mandated social hours don't address all the challenges of remote work. I would encourage leaders to provide flexibility in working hours to allow employees to manage home commitments, carry out their job, and attend training sessions. Take a step back and trust your employees to deliver what is expected of them. Facilitate open and honest communication, ensuring that everyone feels included. And ensure a clear distinction between working hours and non-working hours. This means paying attention to the little things, such as respecting time zones and taking care not to ping colleagues in their off-hours or accommodating coworkers by scheduling meetings at more convenient times.
Worldwide, the last year has brought previously unthinkable changes to all aspects of our lives, including how we work and how our organizations function. Despite the eagerness to "get back to normal," we understand that many of these changes are permanent, at least in some form. However, we also now know there are ways to adapt your organization to thrive amid the changes. These strategies invariably boil down to the key elements of focusing first on your people. This means building and maintaining a culture of trust, offering robust opportunities to learn skills proactively, establishing institutional mechanisms to amplify employee feedback, and instituting forums where coworkers can encounter each other as people first.