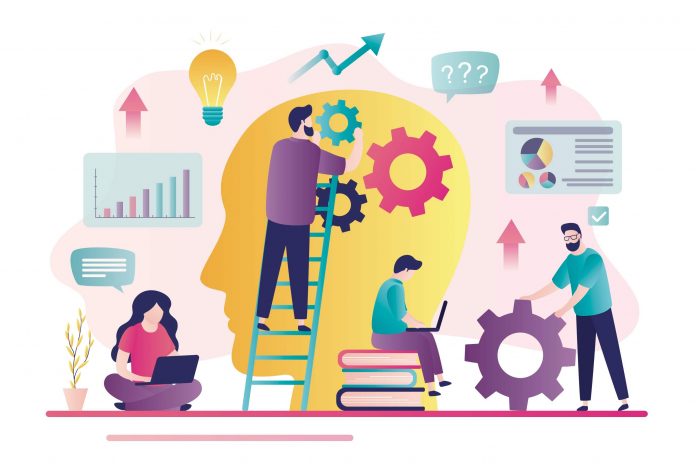 In today's tight labor market, countless positions are available but with very few workers to fill the gaps. Some workers have left the labor market altogether, while others have quit to find new roles in different industries with greater flexibility (i.e., the "Great Reshuffle"). Given the shifting talent landscape, many organizations are exploring strategies around reskilling, upskilling, and redeploying to address labor challenges.
Organizations are looking at reskilling, upskilling, and redeploying as a way of engaging and retaining top talent. Benefits, training and development, career pathing, flexibility, corporate culture, perks, and beyond are all top draws for talent. In turn, building a supportive workplace culture that emphasizes training for all levels of employees is key to navigating the current tight talent market.
Creating Meaningful Programs
How can organizations create meaningful programs that will benefit employees while supporting engagement and retention? Here are a few considerations:
Find current strengths and areas of improvement. This starts by bringing together key stakeholders to establish a baseline of current and future skill sets. Talk to senior leadership, people managers, and HR and talent management teams, as these groups are important in identifying organizational capabilities and goals. Then ask each of these groups a few core questions to help plan for the future:
What skills are we missing or short on that will be needed for the organization to continue to grow?
Where are the most important talent gaps we need to fill?
How can we identify candidate profiles to fill open roles?
What training will help us fill our needs?
Part of this exercise will include looking at the organization's current performance, learning, and succession programs. Audit what is working and what isn't to identify what steps, programs, and processes need to be put in place to deliver real benefit to employees and the organization.
Consider the following additional areas to help during this process:
Formulate a skills plan map of what your organization needs today, as well as in the future.
Audit the formal tools and resources your organization currently has in place.
Look at more informal programs employees might be tapping into. This could include corporate business resource groups (BRGs) and networking groups.
The goal here is to create something long term that will pay dividends over the years to come. Create or expand on these tools to identify, train, and retain a highly skilled and motivated workforce. Such tools will be used and re-used over time, especially as the labor market and demands for employees continue to shift.
Think outside of traditional career ladders. This step requires full buy-in from leadership because leaders play a critical role in empowering employees to carve out the time needed to participate in internal growth programs. The key here is to avoid limiting who can participate in these programs. That means your programs shouldn't be restricted to a classroom, either physical or digital, or a certification program. Other areas to focus on could include:
Mentoring
Stretch assignments
Cross training, job shadowing, and apprenticeships
Internships
Volunteerism
Business resource groups
It's also important to encourage people managers to be advocates for their teams and help them dedicate time for employees, so they can help identify top candidates for learning new skills. Managers are in the best place to know their employees' career goals and can bridge the gap to get them the training to help achieve those goals.
While the primary goal of these tools and programs is to increase the skills of employees, it isn't the only one. They also serve the dual purpose of increasing wider buy-in with the organization. Promoting an environment of growth and connection will help build trust between employee and employer, leading to better retention—a top goal for employers large and small.
Don't stop communicating. Having a set of programs in place to help with reskilling and upskilling isn't beneficial if no one knows about them. That means leaders at all levels need to ask, "How can we drive awareness of and participation in these programs?"
Consider:
What programs does the organization offer?
How can we communicate with all levels of the organization?
Can we highlight success stories?
How do we continue to promote programs, tools, and resources?
What's in it for the participants?
Ensuring people leaders have a deep understanding of your organization's growth programs will help prepare them to better support members of their team. Also, be mindful of the tone in each of your communications deliverables: Be transparent, collaborative, and respectful.
Here's the key part of your communications plan: Be continuous. A strong plan isn't just needed for an initial rollout. Year-round communications campaigns should continue to highlight new and/or rotating programs, success stories, and promote existing programs that align with organizational needs.
Building a Culture of Growth
As time goes on and the talent market shifts alongside organizational priorities, having paths available for reskilling and upskilling will be key as employees reimagine their career goals and trajectories. The success of these programs will be critical to supporting organizational continuity as markets continue to change. Just as important, they will help to drive employee satisfaction and retention, along with building a culture of growth that empowers people to achieve their greatest potential.