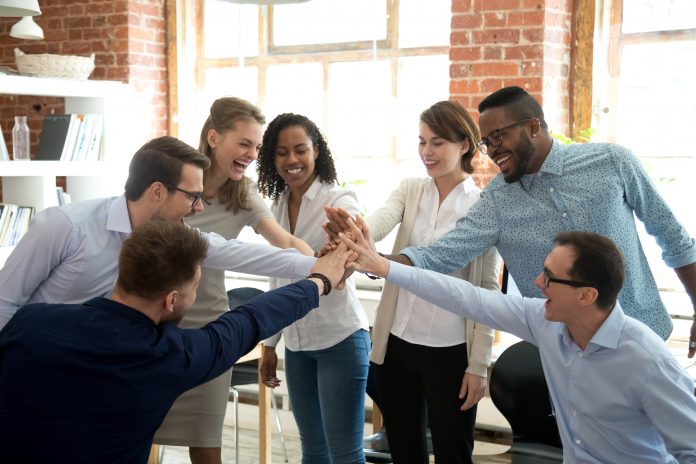 A constant discussion in human resources (HR) circles as of late has been recruitment and retention. There are a lot of factors to compete with. In the area of recruitment, the recent global pandemic has changed the type of work and benefits employees are attracted to. For instance, the rise of remote work/hybrid work has become a priority for many employees as well as, structured work/life balance and the ability to see this movement in the company.
After an employee commits to a place or work, the challenge of retention typically revolves around keeping employees engaged. Especially if employees are remote—  and increasing trends across industries. Typical employee engagement strategies have to be digitized in order to find success in keeping employees engaged.
Below are three tips to consider:
Tip 1: Pay attention to employees.
When employees can see they are being developed for success and are recognized and rewarded for their contributions, they are more likely to stay engaged.
Word of mouth is still a valuable way to attract top-tier talent. Employees that feel part of the organization and are treated fairly will happily share their positive employee experience.
In this very digital world, it may feel impossible to develop a repertoire with employees that would naturally occur with opportunities on the location of work. However, there are alternatives.
For instance, creating weekly check-in meetings gives leadership the opportunity to not only ensure employees are staying on task, but also build encouraging relationships with their employees. The regular feedback will allow employees to feel as though their presence is being invested in and they will respond accordingly.
Other alternatives can also include weekly, bi-weekly, or monthly virtual lunch–ins or happy hours. Maintaining these relationships will foster a sense of belonging, motivating talented employees to stay.
Tip 2: Maintain transparency with employees.
The incoming generation's workforce values transparency. With a number of states and cities enacting pay equity laws, we are seeing the push for clear communication to employees about their pay and where they fit in their organization's ecosystem. They want to be assured that they are working at a place that esteems fairness not only in pay but also in opportunities for growth.
This transparency also includes sharing the financial health of the organization, no one wants to be surprised with layoffs, it's better that employees understand the realities than to be stunned.
In addition, developing a culture of openness will include finding ways to give employees the opportunity to share their ideas to help the organization improve. These types of opportunities also allow an employee to develop trust.
The best way to establish this transparent culture is to develop clear avenues of communication. This can include the weekly, biweekly, monthly meetings mentioned in our previous tip, or even developing a weekly, biweekly, or monthly e-newsletter or email to share with the staff accomplishments and organizational goals. Be sure to include a way for employees to share their feedback.
Tip 3: Invest in dedicated talent/performance management software.
Another practical tip is to invest in software that will heighten your organization's recruitment and retention processes. A performance management system can help you organize all the necessary tasks involved in an employee's work cycle. Such tasks include:
Employee Performance Review
Defining and communicating business roles
Aligning team goals
Notify staff advancement opportunities
Exit Interview and Analysis
Using a performance management system should help you ensure all tasks are properly executed and should provide a method to clearly communicate to employees their role and the path for further growth.
This communication can also include detailing the compensation process for employees— specifically what areas they can improve in for promotion and what areas in the organization are available for movement. Using such a tool will set a foundation for organizational growth.
While recruitment and retention are big issues for every organization in every industry, these tips on promoting clear communication and fostering belonging within an organization can be applied anywhere.