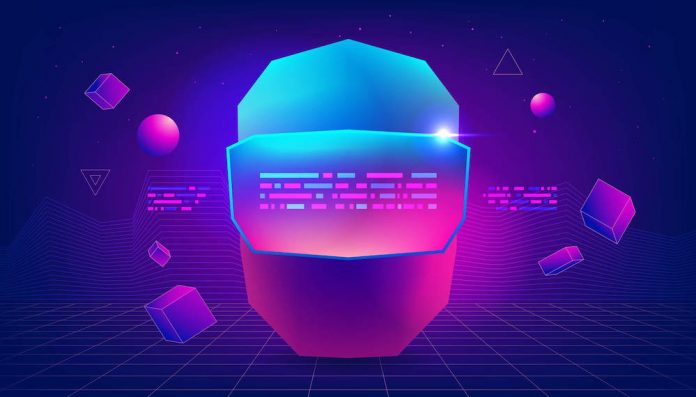 Ever since Facebook changed its name to Meta in 2021, people have been curious to learn more about what the Metaverse is and what exactly it has to offer both employees and organizations. In the last six months, I have had numerous conversations with business leaders on possible use cases for the Metaverse and its impact on organizations, all stemming from genuine curiosity about how this platform potentially could benefit and transform the workforce.
Definition of the Metaverse
To understand the impact on businesses the Metaverse can have, we first must understand what the Metaverse is. In simple terms, the Metaverse is a combination of virtual reality and mixed reality worlds accessed through a browser or headset, which allows people to have real-time interactions and experiences leveraging Web 3.0 technologies such as blockchain, non-fungible tokens (NFT), artificial intelligence (AI), machine learning (ML), and cryptocurrency. Examples of Metaverse platforms include:
Decentraland, an Ethereum-based virtual world where you can play, explore, and interact with games and activities
Illuvium, an open-world fantasy battle game built on the Ethereum blockchain
Blocktopia, agiant shopping mall, where stores exist alongside other types of activities where blockchain and NFTs, exchanges, influencers, and brands showcase their product.
Keep in mind that the concept of Metaverse is not new. If you have been in the tech world for a while, you would remember "Second Life," which launched in 2003—it was an early version of the Metaverse, with avatars and virtual worlds. However, as Web 3.0 technologies evolve, the Metaverse could have the potential to be a much more widely used platform for both personal and professional use.
According to McKinsey, 95 percent of business leaders are expecting a positive impact on their industry within five to 10 years as a direct result of the Metaverse. With that, upskilling and onboarding could become a bigger priority to keep pace with these tech- and lifestyle-related changes that the Metaverse continues to bring forth.
Goals for Upskilling and Transformation
As we think about how the Metaverse could translate into potential business opportunities for growth for both organizations and individuals, it's important to think about your goals for both your organization and your employees in terms of upskilling and transformation. Some of these possible changes include:
The way we onboard and upskill. With the Metaverse, organizations now can develop transformative learning experiences for onboarding and upskilling employees. Last year, Accenture announced it was using the Metaverse to onboard 150,000 new company employees throughout the year. Skillsoft's IT Skills and Salary Report showed that 86 percent of IT professionals have taken some form of training in the last year. One of the top reasons for doing so was to upskill. While onboarding, employees can interact with each other, work together on use cases, and get accustomed to the new working environment.
For leadership development, the Metaverse could be used to create at-scale programs that build leadership competencies through interactive scenarios. With coaching and mentorship becoming more prioritized, the Metaverse has the potential to play a role in providing coaches with an ability to create a personalized, optimal environment for the individuals they are working with to be more receptive. Some people are calmer and more creative by a beach, while others need to be in a stimulating environment to get their juices flowing.
The way we serve customers. We all know the pain of waiting endlessly for a customer service rep on the other end of the phone or trying to resolve an issue with a chatbot. Instead, imagine your avatar walking into a customer service lounge in the Metaverse, where you are quickly ushered into a waiting area or to a customer service agent to assist you in a real-time, virtual environment before, during, and after a purchase. This potential business transformation would be the epitome of an optimal customer experience that organizations can create to keep their repeat business and net promoter scores (NPS) high. Through opportunities like this, the Metaverse can enable you to grow with your employees by learning new ways to improve the way you serve customers.
The way we learn. The Metaverse, along with virtual and augmented reality (VR and AR) technology more broadly, will be critical in scaling experiential learning. When thinking about training and upskilling employees in a corporate setting, organizations care most about the outcome, which is delivering durable, new skills learners can use on the job. The vast majority of individuals learn best by doing, rather than just listening or reading. Skills learned experientially typically are the ones that stick and transfer from the "classroom" to "on the job." With digital reality technology, learners have an exciting space to develop new skills. From legal and compliance situational training with synthetically programmed avatars to business and leadership training with simulated conflict resolution, the possibilities and opportunities in this next evolution of learning are vast.
Benefits vs. Risks
The possibilities, use cases, and business impacts for the Metaverse are seemingly endless, but it's up to leaders of organizations to strategically consider how it could benefit their organizations most effectively. As the Metaverse continues to grow, so will the opportunities it has to offer for businesses looking for growth and transformation and for individuals looking to upskill in their personal and professional lives.
However, there are also potential risks and downsides that come with using the Metaverse. Whether associated with using AR and VR headsets that are prone to hacking, location spoofing, and device manipulation or something beyond this, organizations must consider the potential downsides to a tool like this. If organizations and leaders commit to creating a holistic plan to leverage Metaverse technologies in an ethical and secure way, the possibilities are endless.