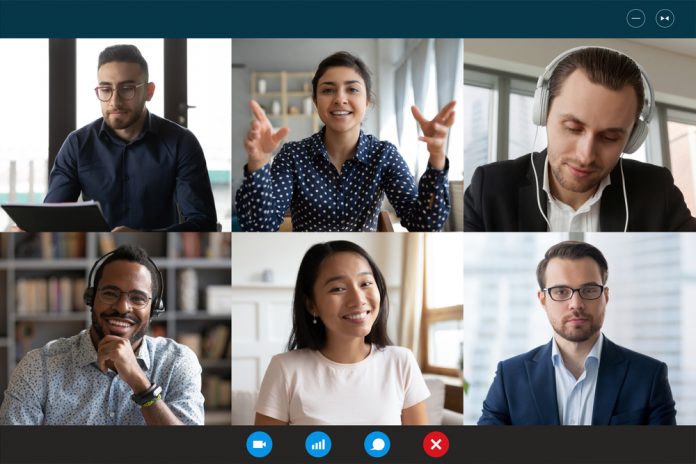 By now, you're probably leading a remote team. Ignoring the health and economic implications for a moment, I urge you to think about how you are liking it so far. Now, if you find yourself missing that daily, face-to-face interaction, you are not alone. And I can guarantee that to one degree or another, your team is feeling it too, making it imperative to make connection a part of the equation.
In research from Leadership Worth Following, it was found that people who need social support and connection but don't get it are 91 percent more likely to be disengaged and 82 percent more likely to burn out. On the other hand, there were no ill effects for people who said they didn't need much connection but got it anyway.
Staying connected can help prevent burnout and drive engagement, regardless of whether you think you need it or not. This means you have to be fanatical about building and protecting that sense of connection and togetherness in your team. So how can you stay connected when things seem more uncertain, fractured, and disconnected than ever?
Connect by collaborating around a common task
Look for opportunities to assign intersecting responsibilities that require teamwork (versus giving people end-to-end responsibilities that might encourage isolation).
Avoid confusion by clearly defining responsibilities.
Eliminate bottlenecks by identifying parallel workstreams that allow people to keep making progress. Responsibilities and work efforts should intersect, but not be wholly dependent on, other teammates' outputs.
Establish regular project check-ins and have clear milestones/deliverables for each check-in.
Build rapport with emotional and personal connections
Schedule time for personal check-ins. In one-on-one meetings, you should regularly include at least a light personal component. For group meetings, consider setting up a "coffee break" where the sole purpose is just to chat about non-work things.
Take notes on any concerns your team shares with you and follow up to see how things are going in your next check-in. Also, share a few things about what's going with you (not just on the task side) so that you continue to stay relatable.
Turn on your camera. Yes, Zoom fatigue is real, but facial expressions convey a lot of nonverbal meaning that is lost in an audio-only format.
Help people feel connected by including their ideas and perspectives
Draw out quieter members of your team and solicit their opinion. Prompt them with questions before group meetings, so they have time to collect their thoughts.
Employ active listening techniques to make sure people know you have heard them. This is especially important in remote work, where reading the nonverbals that might convey you are listening is harder to do.
Write down others' ideas and make note of who said what. In future meetings, incorporate that input into your own ideas and attribute the source to whoever sparked the idea.
Manage team energy by connecting what drives and drains them
Keep track of what inspires and drives the energy for people on your team. Some will get energized by collaborative work, others by detailed analysis, creative brainstorming, teaching others, and so on. Make sure you're giving people a good mix of tasks that will re-energize them.
Ask about, and to the extent, possibly tackle energy drainers. If team members are stuck doing tasks that are draining their energy and motivation, try shuffling tasks and responsibilities. Now is not the time to ask people to "grin and bear it."
Don't be the one draining your team. In today's boundaryless world, healthy boundaries are more important than ever before. Stay (appropriately) connected by defining clear boundaries and sticking to them. After-hours emails, weekend meetings, Zoom calls early in the morning, and off-to-school hours are just a few easy things to avoid in order to keep your connections strong.
While being a connected leader is a continuous journey, these four practices are a step in the right direction. In 2021, connected leadership is critical in order to thrive— for you, your employees, and ultimately the organization as a whole.