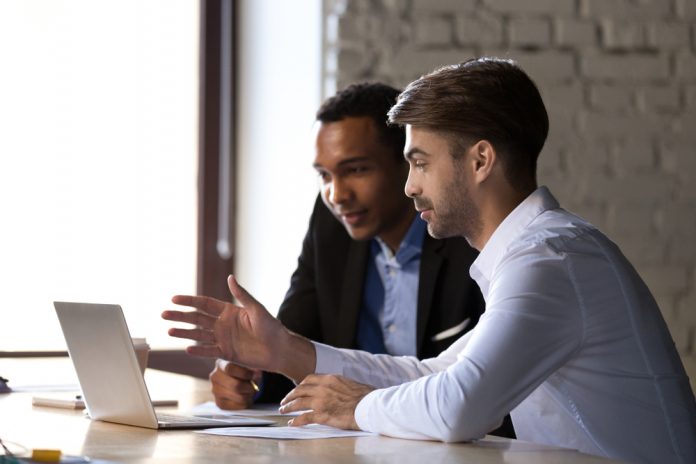 After two years of remote work and a post-pandemic transition towards more time in the office, we find ourselves in a transformed landscape. Employees worldwide enjoy more flexibility and autonomy and can now choose the place of work, according to their preferences and needs. This has resulted in the emergence of a now well-known concept – the hybrid workplace.
As most Learning and Development (L&D) departments worldwide have realized, this model has numerous implications and requires transformation. They must now devise training strategies for their workforces taking it into consideration, to ensure successful development outcomes and be part of a thriving future for their company.
Paired with the need to upskill and reskill employees to prepare them and their organization for a digital era impacted by technology, big data, and AI, L&D professionals are under increasing pressure.
Designing an all-encompassing strategy ensuring employee satisfaction and successful training outcomes for the company is more consequential than ever. But that, at times, can be truly daunting. So how can you adapt your strategy for success in the hybrid workplace?
What does the hybrid workplace require for success?
Flexibility
Learning and development in the hybrid workplace require flexibility, especially when designing the learning paths deemed necessary by the organization.
Blended and hybrid training will be essential. Blended training is an approach encompassing multiple methods: live, synchronous instructor-led training in either standard, hybrid or virtual classrooms and asynchronous learning, based either in the virtual environment such as pre-recorded videos and presentations or in the analog via papers and books.
Hybrid training is taking place in real-time, with some participants being connected virtually and others in a physical classroom. It can be part of a blended training approach and will ensure the flexibility desired by employees. Participants can decide whether to come to the office or log in from home and, with the right solution, enjoy a similar experience.
Flexibility will also mean making training materials available on-demand and mobile-accessible to offer the opportunity to learn whenever convenient.
This aspect will not only be paramount in training, reskilling, and upskilling your current workforce, but it will prove a competitive advantage in the hiring market. It will support a strategy to attract bright, new talent that will push the company forward to success.
Engagement
Learning in the hybrid workplace will require high levels of engagement, interactive content, and interesting activities to guarantee successful outcomes, regardless of the employees´ location.
There are numerous ways to create quality engagement and make learning sessions fun and varied. Instructors should aim to involve participants across multiple channels, online and offline, synchronously and asynchronously.
For live sessions, provide a variety of content formats: slides and presentations, appealing images, videos, and infographics. Remember the old adage, a picture is worth a thousand words.
Maintain participants´ engagement by creating regular touchpoints via quizzes, polls, and open-ended questions. Keep a close eye on them, watch body language and facial expressions for signs of disengagement.
Lastly, ensure collaboration and foster connections among participants. With the right solution, you should be able to offer not only training but other interactive activities such as networking moments, brainstorm sessions, online happy hours, or actual virtual events.
Digitalization
Both flexibility and increased engagement in the hybrid workplace will require digitalization.
You must ensure you have the right technological solution for training the workforce remotely and on-site with strong and varied capabilities.
You should break away from the video conferencing software used for work and offer a differentiated experience. A 2020 research by Fosway Group revealed that 70 percent of organizations are using video conferencing software as part of their virtual training programs, but only 10 percent rate it as effective.
For this purpose, virtual classrooms have become increasingly popular. The same report discovered a 5x increase in virtual classroom use for programs such as leadership development. Companies such as Wilmington plc, a global provider of information, education, and networking services, have recently launched a state-of-the-art virtual classroom.
With a powerful solution, you will unlock the power of data and receive analytics that will help check for engagement and information acquirement.
Lastly, great technology will support digital adoption and an innovative, digitally-oriented mindset in one´s organization.
Pedagogy
While digitalization through technology is paramount, it must be conducted first and foremost by pedagogy. It is essential to reflect upon the skills and training needs of the company together with its long-term objectives before devising any learning paths.
Based on a thorough assessment of the elements above, you should start designing learning paths supported by technology, adapted to the hybrid workplace and employee demands.
Once you start rolling out the training, make sure to review progress constantly. Establish several key checkpoints along the journey and ask for regular feedback from both trainers and trainees.
Analyze the data provided by your training solution which should, ideally, provide metrics on presence, engagement, and response rate. Based on these, be prepared to adjust and optimize your learning paths for improved and swifter training outcomes and skill acquirement.
Although challenging at times, the new age of the hybrid workplace – more dynamic, flexible, and digital than ever – holds much potential and exciting possibilities for organizations. The hybrid workplace will bring a more diverse, global, and digitally minded workforce eager to learn continuously, which will lead organizations to success in the VUCA world we find ourselves in.
With the right transformations in place, the future is bright for organizations that are ready to embrace this new age and adapt.