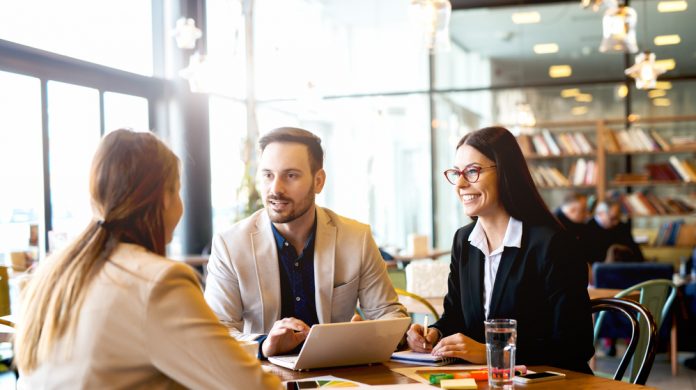 If you ask any sales or marketing professional what their tech stack looks like, they'll rave about all their spiffy tools that enable comprehensive insights and drive strategic decision-making.
The story looks very different for Human Resources (HR) professionals. While our colleagues in other departments leverage colorful and data-rich graphs to advocate for resources and new courses of action, many HR teams are still taping together spreadsheets and presenting pivot tables at executive meetings.
This isn't because HR professionals are any less data-savvy or tech-minded than their colleagues. It's because they're often bootstrapped by personnel and budget.
It's time for a different approach.
The last year catalyzed the need for HR to build a resilient and agile organization. And that means having the data infrastructure to make sound decisions, support the employee experience, and align HR strategy to business strategy.
The emergence of disruptive technologies such as people analytics and data mining in the HR space has accelerated outcomes for HR professionals. According to a recent study by Leathwaite, companies that use people analytics to support business decisions see an 82 percent higher three-year average profit than their counterparts.
Yet, despite the potential business growth and the value derived from HR tech and people analytics, only 2 percent of organizations surveyed by Bersin by Deloitte have reached the highest level of people analytics maturity.
Typically, we get so excited about launching a new tech and immediately showing ROI that we don't take the time to fully understand and leverage our new tools.
Here are 4 tips to boost HR tech adoption at your organization:
1. Be data-conscious, not data-driven.
Accurate metrics are vital for businesses to stay on the cutting edge of innovation and to inform decision-making. However, data can be contradictory. It's up to us to put the pieces together and identify a coherent narrative that makes the most sense for the business.
Say you run an engagement survey across the organization. You notice right away that your colleagues of color all reported low engagement rates. You conclude that those employees are not the right fit for your company. Then you take a look at performance data and find that despite those employees having a low engagement, they're actually among the most productive in the workplace.
What do you do? You might need more data. Next time you send an engagement survey, make sure to include questions about inclusion and belonging at your workplace. You may find that the issue is not actually about "culture fit" but about ensuring all employees are respected and have what they need to thrive.
While data is vital, it ultimately takes experience and good intuition to know what recommendations will have the most value for your team.
2. Purchase tech that centralizes your data.
The advent of vertical tech applications to solve laser-focused pain points such as employee engagement, virtual communication, payroll, and recruitment has led to a flooded HR tech market.
You've read the reviews, gone through demos, and discerned the most relevant tools for your needs. Now that you have your new tools up and running, you realize you're running into the same problem you had before with spreadsheets: too much manual work.
That's because maintaining your tech stack takes time. Whether you use one tool or 100, your HR team must spend considerable time updating, maintaining, and correcting data.
Luckily, emerging tech allows your data systems to speak to each other. The rise of API and low-code platforms enables users to seamlessly centralize data from previously siloed systems. Whereas before users had to export Excel files from their different tools, there is now ample opportunity to have applications do that for you.
Then you can focus on the good stuff—analyzing your data and making strategic, forward-thinking recommendations.
3. Empower all employees with relevant data.
Every company is working to improve its transparency and communication. If that were automatic because of a tool, imagine the positive impact.
According to Gallup, Gen Zero and Millennials now make up 46 percent of the full-time workforce in the U.S. Both generations care deeply about a company's policies around Diversity, Equity, and Inclusion (DEI) and have high expectations for transparency from leadership.
If companies want to improve engagement, they need to increase relevant data access for their employees.
Striking the right balance between transparency and confidentiality is a tricky process. Some information, such as salary bands and expectations for each level, empowers employees to take their professional development into their own hands. However, sharing employees' specific salary information—especially for people in high-variable positions like sales—can be distracting.
Wherever your leadership team lands, it's important to have systems with robust access permissions to ensure secure information stays secure while still providing your whole team with the context they need to succeed.
4. Take the time to train key users.
Getting a new tool is exciting. You made the case for why you need it and what outcomes you expect, and you're ready to prove your ROI.
In your rush of excitement, you may be inclined to breeze through the onboarding process and dive straight into configuration. But it's OK to take things slow. Spend time reviewing onboarding files, connecting with other platform users, asking questions, and developing a thoughtful rollout for other key users on your team.
By fully understanding how to use your new tech to achieve business outcomes, you can ensure that you and your team are set up for success.
Future-Proof Your Company with Better Tech Adoption
If we've learned anything this last year, it's that HR teams need the ability to anticipate, adapt, and react decisively to change.
Beyond just acquiring new tech to enable greater agility and resiliency for your company, HR teams also need to have a solid plan to ensure successful tech adoption.