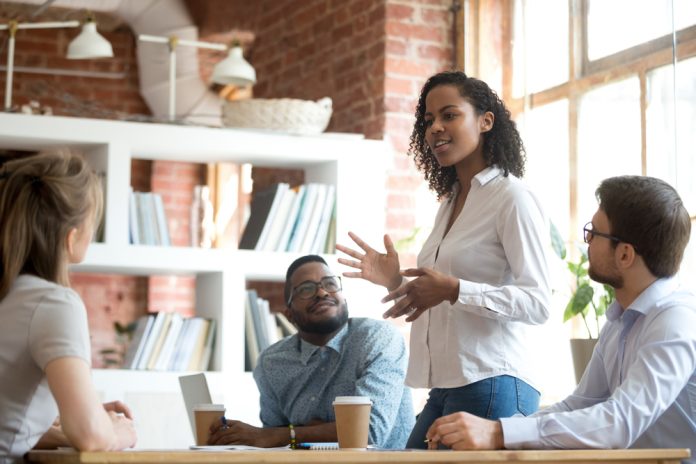 Leaders are all around us, in corporations, sports teams, civic clubs, and other organizations. In many cases, the work they do and its impact don't extend much beyond their immediate sphere of influence.
But leaders also can guide, teach, and inspire people in such a way that the impact will be felt far and wide – and maybe even linger long after the leader is gone, says Brendan P. Keegan, author of The FUD Factor: Overcoming Fear, Uncertainty & Doubt to Achieve the Impossible.
"Leaders should ask themselves, 'What do I want my legacy to be? What lasting impact do I want to leave on the world? How can I be an inspirational legend to others?' " says Keegan, who is chairman, CEO, and president of the board for Merchants Fleet, a company that offers commercial vehicle leasing, maintenance, and other services.
How leaders can multiply their impact
He says some ways to make that legacy come about and to leave a greater imprint on the world include:
Lead others through a clear vision and the resources to achieve that vision—together. Ever notice with sports teams how successful head coaches leave a legacy of other head coaches who worked for or played for them? Keegan says the same can happen with leaders in other sectors. "When you make the decision to lead," he says, "you build an exponential legacy of leadership. If you lead ten people who then lead another ten people who then lead another ten people to achieve a common goal, you will have impacted over 1,000 lives." That's a lot of impact, Keegan says, and your efforts also have the added positive effect of removing fear, uncertainty, and doubt from people about their abilities while instilling confidence.
Be a mentor. Keegan suggests looking around your circle of friends, family members, and colleagues and "picking a person to take under your wing and send down the path of leadership." Mentors, he notes, are volunteers, even at companies with formally structured mentoring programs. Mentors are also focused on helping their mentee achieve their career goals, not the mentor's, and doing so with no personal or professional benefit expected.
Coach others to be the best versions of themselves. Take time every week to invest a little extra time to show someone how to improve a specific skill or attribute. "Thirty minutes of coaching may change the trajectory of someone's life," Keegan says. Coaching has similarities to mentoring, he says, but there are differences. Mentoring is much broader in cultivating an individual's career and overall personal and professional development. Coaching drives a specific goal through learning. For example, coaching someone to make a sales call, to perform a job function better, or to complete a 20-yard pass. "With coaching, you do immediately see the impact you have on others," Keegan says. "If leading and mentoring is the long game, then coaching is the short game."
Leaders have opportunities each day in every interaction to inspire leadership at work and in the communities in which they live, Keegan says. "Really, anyone we meet is an opportunity to begin to light the fuse of leadership for another person," he says. "That can be our neighbors, our kids, our social circles. It can happen in our places of faith, or gyms, or coffee houses. So many people in life have never been told they, too, can be a leader, let alone have another person invest in them."
Finally, Keegan says, find other ways to give without any expectation of receiving. Giving can mean sharing your time, encouragement, and wisdom, and it can also mean philanthropy.
"We all have the opportunity to give in more ways every day and to do it with no expectation of getting anything in return," Keegan says. "It can be running a 5K race for a cause, buying Girl Scout cookies, serving meals at a local shelter, coaching a youth sports team, or donating blood. The opportunities are endless."