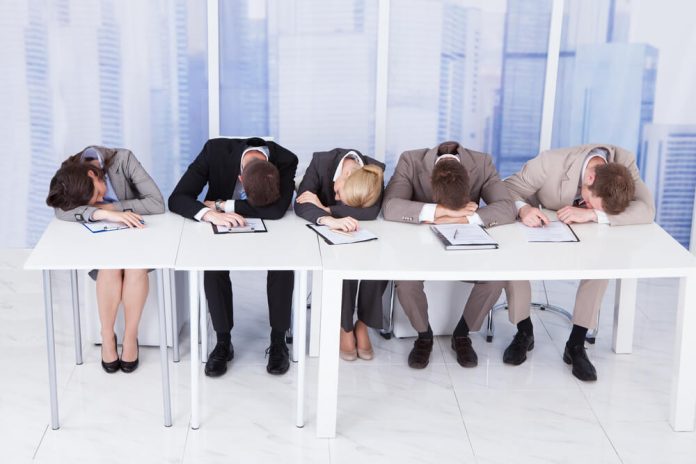 Today's managers—and their employees—are savvy, they want just-in-time learning, and they're demanding the skills to model a "softer" side of management that evidence shows is vital to employee happiness, retention, and productivity. This is paving the way for whole new approaches to how management development is evolving and delivered, with some intriguing trends emerging.
Trend #1: Total Worker Health as an Organizational Priority
Perhaps the most sweeping trend is the concept of "Total Worker Health," or the idea that organizations have a responsibility for the physical and mental health of their employees as a "whole person." The Society for Total Worker Health was founded just last year to advocate on this, and many corporations investing in it on their own.
Central to this has been looking after an employee's physical and mental well-being even outside of work. It involves managers and HR teams watching out for signs of depression or addiction and creating a culture of "psychological safety" to show that employers care about more than the bottom line. The Center for Creative Leadership defines psychological safety as "the belief that you won't be punished or humiliated for speaking up with ideas, questions, concerns, or mistakes." Specific to the workplace, "It's a shared belief held by members of a team that others on the team will not embarrass, reject, or punish them for speaking up." According to Wellable Labs' 2022 Employee Wellness Industry Trends Report, 90 percent of employers surveyed planned to increase their investment in mental health programs, while 76 and 71 percent planned to invest in stress management/resilience programs and mindfulness/ meditation programs, respectively.
Educating employees about these programs and their importance has opened whole new areas of responsibility for Training and Development (T&D) leaders, as well as liability for employers. It's definitely a trend worth watching.
Trend #2: Developing a "Growth Mindset"
Based on the work of Stanford Professor Carol Dweck, managers are being encouraged to develop a "growth mindset." According to Dweck, people with a fixed mindset—those who believe their abilities are fixed and unchangeable—are less likely to flourish than those with a growth mindset, meaning they believe abilities can be developed.
Questions such as, "What can be learned from this mistake?" and "How will this opportunity help me grow?" are hallmarks of the growth mindset, and play a significant role in whether managers are outstanding or simply adequate. Teaching managers to ask these kinds of questions and to change their mindset can be key to an organization's overall success.
Combined with this is a call for increased emotional intelligence (EI) from managers. EI is basically the capacity to be self-aware of, and control, one's emotions and impulses, as well as having the characteristics of persistence and empathy, and the ability to handle interpersonal relationships effectively.
Author Daniel Goleman says EI-based leadership may be the most important driver of organizational climate, which, in turn, accounts for 20 to 30 percent of organizational performance. Bottom line: C-suite leaders understand managers have a direct impact on the climate of their teams, and by extension, the climate of their companies, and they're looking to their T&D teams to upskill managers in these areas.
Trend #3: Coaching at All Levels
Coaching isn't just for executives anymore. Many companies are providing coaching for employees at all levels, including "speed coaching" sessions where any employee can sign up for 30-minute sessions. Managers now can easily benefit from a relationship with a business coach to help solve challenging situations.
There is also a movement toward self-coaching, or "learned optimism," where readers and program participants learn to use their inner conversations for their own good and self-improvement. Many leadership training programs are adopting this idea, which suggests that what you tell yourself has a substantial impact on how you approach problems, and directly impacts performance.
Trend #4: Mobile Device Learning
Sitting in a classroom is so 2019. As COVID ushered in an era of working remotely, T&D programs evolved away from the corporate classroom and into the smartphone or tablet. Today, learning happens anywhere, anytime on learners' own devices. This is invaluable for time-poor managers who can't pull away from work to attend a live class, yet need to stay up to date. As a result, Learning and Development (L&D) teams are creating mobile-responsive asynchronous training programs that are every bit as professional, polished, and instructive as the in-person programs of yesteryear.
Trend #5: Empathy Training for Managers
Recent CEO surveys suggest these leaders are embracing the importance of empathy in how they lead. In so doing, they are pushing that call for empathy down to the manager level, where the direct interaction with employees takes place. Managers, however, are feeling ill-equipped, and there has been a rise in empathy training for managers as a result.
Is this because the corporate world is kinder and gentler? We'd like to think so, but the truth is it just makes good business sense. The Neuroleadership Institute reported last year that "calls for empathetic leadership are on the rise, with one survey linking a lack of empathy to the reason 54 percent of people are quitting their jobs."
Companies that want to keep good people and save themselves the substantial costs and disruptions associated with employee turnover are making empathy a core value, and reaping the rewards in employee retention, stability, productivity, and profits.
Summing It Up
The trends for management development point to shifts in mindset for employees and managers alike. Managers must move beyond command-and-control, or only focusing on an employee's productivity and metrics. Today, and for the foreseeable future, it's all about identifying and meeting needs that once were considered the province of "outside of work" and embracing the technology and tools to do so.