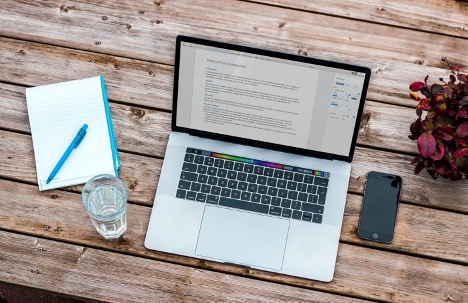 How familiar are you with your coworkers, their skill sets, passions, and career ambitions? Whether you work in a small startup firm or a large enterprise, interpersonal communication and engagement can sometimes be an issue. Based on published findings, nearly 66 percent of all employees feel disengaged and disassociated from work, with only 15 percent feeling engaged at their companies.
Additional data suggests that 70 percent of employees don't feel appreciated, with only 25 percent of businesses having employee engagement strategies in place. This is where team-building training comes into play as a means to bridge the gap among your colleagues and help them be more motivated. Writing up such a proposal takes careful planning; however, we are here to discuss it today.
Importance and Role of Team-Building Training
So, what's team-building training all about? As its name might suggest, team building is about building strong positive relations among your employees in hopes of boosting their collaborative tendencies. In practice, team building can be anything from a sports game in the park to a video game your employees might play together.
According to recent reports, 90 percent of employees would be willing to stay in a company if its managers would take steps to engage them. However, only 23 percent stated that their leadership would be willing to go out of their way to address engagement issues. Writing a proposal on team-building and having your coworkers act on it can result in several important benefits for your business going forward:
Improved interpersonal communication and collaboration
Boosted mental and physical wellbeing of your coworkers
Identification of leadership traits for managerial grooming
Better employee confidence and creativity in solving problems
Growth of trust, respect, and agency among coworkers
Steps to Write a Team-Building Training Proposal
Identify your Bottlenecks & Detractors
The most important question your team-building training proposal document should address is "Why?" Why exactly do you want to propose team building, and why now? To answer that, you should perform an audit of your office to determine its bottlenecks, common coworker issues, and potential detractors in the workforce.
You can do so quickly by creating a survey, sending it to everyone, and then extrapolating the data you collect to find common denominators. This will help you identify issues within your company and give you a good indication of what types of activities would suit your coworkers.
Outline Several Team-Building Options
Given that many companies still employ remote work conditions due to the global pandemic, your team-building training options may be somewhat limited. However, you can still create a list of several good options for your managers to review and consider their value. Some activities you can include in your written proposal are:
Online games, quizzes, and team competitions
Book, movie, or TV series club
Team coffee and lunch talks on non-work topics
Attending online webinars and workshops together
Physical exercise competitions over video calls
Office competitions with SMART goals and KPIs to track
Each of the activities you outline should come with an explanation as to how it would work in practice. If you get lost in your writing process and need assistance, you can keep Grademiner's review in mind. This is where your writing skills can truly shine as you are not limited by word count or rules on how to write the proposal.
List the Necessary Resources
What do you need to start with the team-building training process straight away? Even though managers are open to suggestions when it comes to employee engagement, they will still want a detailed expense breakdown alongside the proposal.
In the case of online and digital activities, these expenses are minimal, but you should still annunciate them to ensure clear communication. For physical activities, take transportation, food, and accommodation into account if you plan to perform team-building activities elsewhere. Finally, if you intend to invite guest teachers and coaches, reach out to them with an offer and list those requirements in the proposal document. The clearer your requirements, the more likely your plan is to be approved for application.
Argue the Benefits of Team-Building Training
How will the activities you've outlined help your team become better at their work? Similar to expenses, managers like to see practical outcomes and achievable goals in the document to get a better understanding of what you are proposing. You can start by reflecting on the negative elements of your initial audit and problems which persist in your company from an HR perspective.
It's also good to include small details of other companies in your industry or local area and their team building if you have that information. Try to be as objective as possible when listing the potential benefits of team-building training. Be prepared to defend your proposal verbally. You have to believe in the positive outcomes of team building when you present your proposal, and managers will share in your conviction more easily.
Break down the Implementation
The final part of your team-building proposal should concern the practical application of the proposed activities. It's best to be as detailed as possible and organize the team-building training as you would organize a school trip.
When will the activities take place, how long will they take, and will the business continue to operate in the background? Will the activity become a permanent addition to the business' pipeline, or is it a one-and-done experiment? Don't be condescending to your coworkers. Be professional and respectful in addressing everyone in your written proposal.
Building a Better Team through Training (Conclusion)
Once you're confident in your team-building proposal document, you should arrange for a meeting with your supervisor or other managers, depending on your position. You can also send the document via email and ask for a follow-up if you want to avoid a cold presentation. Your body language, tone of voice, and confidence in the proposal are just as important as whatever you wrote. Think about the feasibility and outcomes of team-building training for your coworkers and put that on paper – the rest will work itself out.