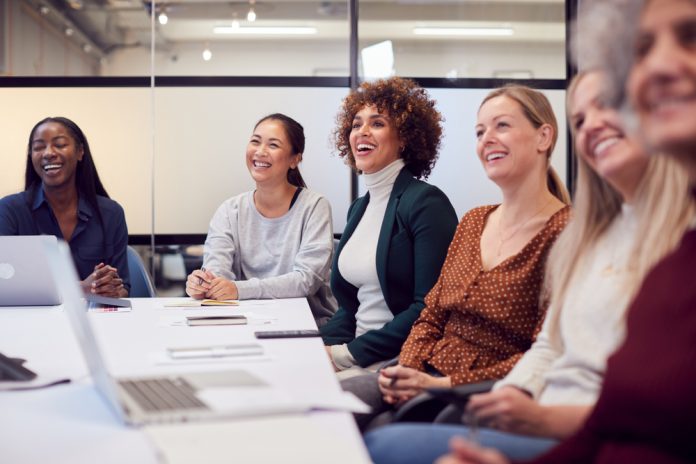 Training is a culture amplifier for many organizations whether it's a new hire, leadership, or even compliance training. The tone of training has ripples, and so does the degree of inclusion. We are all people first and employees second, so humanizing learning becomes more important every day.
Inclusion is both a training topic and a design philosophy. When it's a topic, that's vertical. Modules on unconscious bias, allyship, and inclusive leadership are now staples of a training team's library. The horizontal is where the magic happens; it's weaving the inclusion and equity into all training.
Together, the impact of the vertical and the horizontal work is more profound than the completion of DEI training; it's moving culture forward. Below are five quick and low-cost ways to significantly impact your training design and delivery.
New Hire Experiences: As more and more organizations look to increase their diversity (thank you), the opportunities for more inclusion are limitless. If you address one without the others, the sense of belonging for diverse new hires will be strained. Take the time to examine, or even audit, what is shared with folks on their unique hire experience and how it's shared.
Mandatory/Compliance: Required training are consumed by all employees regularly. Being intentional with things like the use of inclusive pronouns, closed captioning, and your teammates will very well receive other accessibility standards. In most cases, the cost isn't the variance, it's the intentionality, whether it's eLearning or in-classroom.
Trainer/HR Development: Trainers and their teammates in HR have regular verbal and written communications with large audiences. Be attentive to how you educate and what you expect of HR. Training is being built with unconscious biases, and the result is unintentional exclusion. Create a team to inventory the level of inclusion. Create a playbook and training to upskill Trainers/HR professionals on best practices and new expectations.
People Leadership: Leaders facilitate on-the-job training every day with how they coach and develop others. If you run training on coaching, that's great. Suppose you build into that coaching program how unconscious bias around race, gender, or even tenure impacts a coaching experience. In that case, you're doing some excellent work expecting leaders to be inclusive.
Employee Resource Groups: Many organizations have ERGs championing change in organizations with development exercises outside the training team. Align the efforts so you can feed each other. Topics that have internal content/trainers can be satisfied with internal resources so that topics outside the training team's library can be funded with ERG budgets.
Pipeline Programs: While high potential programs grow and retain talent, some selection practices can be exclusive, and many are shying away from even calling these programs high potential. More inclusive approaches intentionally focus on the talent pipeline for critical roles. They also build the diversity of each cohort to specifically advance underrepresented teammates so the organization can achieve diversity goals with the right balance of internal and external talent.
One of my favorite TED videos is Derek Sivers' How to Create a Movement. It's a great 4-minute visualization of the power of intentional leadership and cultivated followership. The point made is profound and immediate. To create change, the work of a few (a leader and a first follower) can influence the experience of many. Have the courage to advocate for change. Find your first follower to join you in a movement. The impact will be significant, and your teammates will join.