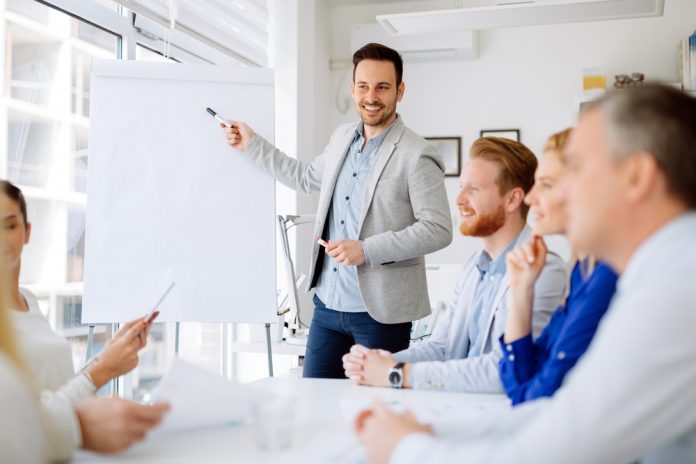 Unsurprisingly, to succeed in this constantly evolving and uncertain climate, businesses need to be willing to change all of the time. The most innovative companies realize and understand that transformation is critical for success. Change is inevitable, but it often doesn't occur in silos—nor overnight.
According to our recent research, The Change Report 2022: A Study of Attitudes, Perceptions, and Impact of Workplace Change, 75 percent of the workforce experienced three or more major changes in the previous 12 months. They cited having a new leader or manager, processes or procedures, and new technology systems as the top three reasons.
Reinventions force employees to learn new skills and show up differently to be successful, which can feel uncomfortable. Leading people through transformations requires human connection and empathy, especially because people respond with different emotions, attitudes, and commitments.
An intentional, proactive approach takes effort and time, which is well worth it in the end—it directly impacts employee retention, customer service, customer experience, and financial outcomes.
6 Best Practices
Here are six ways to humanize organizational change:
1. Model vulnerability.
Acknowledge your challenges. For example, if you have to lay off people, you can say, "This is the least favorite part of my job." Anyone can assume that, but it's helpful for employees to hear it.
Being vulnerable and acknowledging pain points, fears, and risks is powerful, especially for leaders with tremendous authority. Ask people what they think, along with several questions:
How do they feel?
What don't they like about what's happening?
What are they afraid of?
What ideas do they have during the journey, from day one through the end of the change?
2. Listen with empathy.
Many leaders may think employees complain and whine when they raise issues, but you'll hear solutions if you listen with empathy. You'll build dialogue and trust—they'll feel part of it instead of victimized by it.
As you listen, communicate frequently. During big moments of change, check in with weekly, monthly, and quarterly outreach. More conversations are better than not enough.
Say what's happening. Even if you don't know, you can say, "I don't know all of the answers."
Help them understand what they need in the absence of answers.
Say, "Here's what we're doing about it.…"
Ask if they have questions.
3. Acknowledge the feedback and create new opportunities.
Asking key questions is part of the equation—the next step involves acknowledging what you've heard and following through. Whether you hear from people through a Pulse survey, focus group, listening tour, or one-on-one conversations, honor what you hear, talk about how to address it, and give them opportunities to experiment, fail, and get back up.
Give people special projects.
Help them take on new roles.
Invest in coaching and developing them.
4. Help people understand the impact.
Help people understand the impact on two levels: the business and themselves. Communicate the change that's occurring and help them understand the why. Show them the impact on their teams and their careers. Spell it out. Here are a few examples:
They could have new tools and available resources.
They could do their job faster.
They could access their customers' needs more easily.
5. Model self-care and wellness.
Since this is stressful, encourage people to take advantage of healthcare benefits, wellness, and fitness benefits. Include self-care goals in annual performance expectations. Lead by example and create daily self-care routines to give yourself space. You also can do several things:
Give people access to change coaches or other career coaches.
Offer a self-care day (extra day off).
Celebrate with a lunch.
Send home a care package.
Invest in coaching.
6. Appeal to the head—and the heart.
People react to change differently, so you need to adapt and help them understand the impact. There are two factors: how they feel about what's happening and how much they believe and understand what's happening.
The better they feel both emotionally and intellectually, understand, and believe in it, the more they're going to be your champions to help carry the weight. The more they're afraid or understand the pitfalls, the more they're going to withdraw.
You can influence how people react based on how you appeal to the heart and the mind together. If you're just appealing to the heart, they may be ignorant about what it really means. If you just appeal to the mind, you're forgetting about emotions. When you appeal to both, you can possess greater influence.
Skeptics understand and show up with their heads only, but aren't excited or feel good and will question everything. Bystanders are neither head nor heart. They tend to fall off the radar screen.
Then enthusiasts say, "This is good." They're often new to the company. People with heads and hearts show up as your cheerleaders.
Give champions key roles in leading the change.
Teach enthusiasts what's happening so they're clear on expectations.
Lean into skeptics and ask, "What's the problem, and how do we solve it?"
Check in with bystanders to avoid losing them. Give them opportunities to ask questions and become engaged.
Change isn't easy. It takes time. Leading people is a delicate balance of pushing them through discomfort, while supporting them by driving awareness of change and the reasons why, to become a true advocate. Weaving it into the day-to-day journey can take a few months to more than a year to reach true advocacy. In the long run, humanizing the journey with your people will be helpful for them, to you as a leader, and ultimately to your company. It can be a real win-win for everyone.