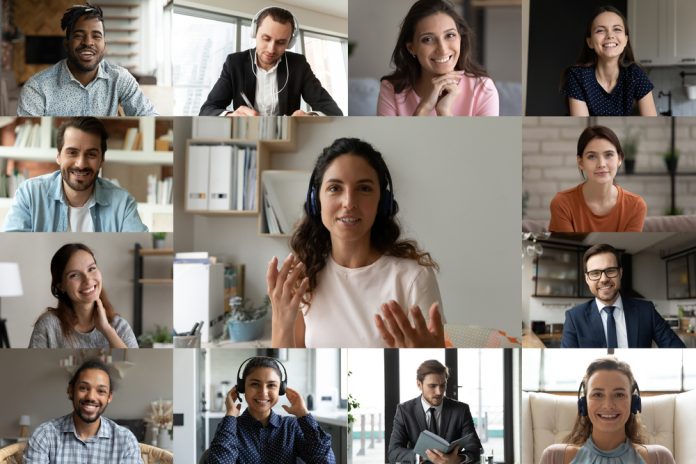 It's no secret that it's a job seeker's market. In March, job board giant ZipRecruiter reported that the number of open positions across all online listings soared to 15 million—5 million above what it was before the pandemic. With more jobs chasing fewer applicants, Human Resources departments need to raise their game to keep up. Standing out to attract potential employees and retaining the ones you have is a challenge, but certain strategic investments can help.
Human Resources (HR) is on the front lines of both recruiting and retaining employees. One of the traditional ways HR professionals have supported current employees and attracted new ones has been through the benefits package offered. While this usually includes paid time off, health insurance, and perks such as free coffee and snacks, more businesses are offering employees expanded training and educational programs to create broader opportunities for growth from the start.
Training for Now and the Future
Turnover is expensive. According to a recent Gallup report, the price of replacing an employee can be as high as twice the departed employee's salary, with the price tag for turnover costing businesses more than $1 trillion a year. Luckily, HR has a tool in its toolbox it can use to combat turnover by providing upskilling and soft skills development. Soft skills are intangible skills and attributes that influence how you work, including interpersonal skills and Emotional Intelligence. Rather than hard skills such as coding or typing, soft skills inform how a person processes information, interacts with others, and solves problems.
A University of Michigan study found that soft skills training can improve productivity and retention, and increase a company's return on investment by as much as 256 percent. The workforce dynamic likely has changed forever in the wake of the pandemic, with work-from-home models meeting the back-to-the-office push, along with many hybrids in between. Whatever the model selected, soft skills have never been more critical to business success.
Here are seven examples of the important skills employees can enhance through training:
Decision-making—Regardless of what framework your company uses, helping employees independently make the best decisions by weighing the pros and cons based on values and goals is key. Teaching employees to trust their instincts and knowledge base to make decisions during work hours and beyond can help build their confidence, and lead to greater efficiency and motivation.
Communication—Workforces are made up of vast networks of different types of people, so it's critical that employees can communicate effectively with each other, no matter the forum or format. To thrive, employees must excel at both written and verbal communication, whether in written reports and e-mails, or face-to-face and Zoom meetings. Clarity and patience are key elements for this.
Critical thinking—One of the most common requirements in an organization is the ability to think critically. Much of one's work ethic relies on the ability to logically connect ideas, evaluate arguments, find errors in one's own work and that of others. Critical thinking requires a person to not only learn information but also analyze and determine the value of that information and how to use it for the best advantage.
Customer service—Search through any review on Google, Yelp, the Better Business Bureau, or Amazon and you'll see someone ranting or raving about the customer service they received. With external-facing positions, training employees on how to be active listeners and empathetic communicators can help them stand out as positive representatives of your organization.
Problem-solving—Every employee must solve problems—whether in an execution-based or strategy-focused role. If you encourage your employees to think bigger when approaching these challenges, you can use problem solving as a bridge between their present situation and their goals, and integrate it as an ongoing process. Training can teach the importance of identifying the problem, brainstorming, anticipation, and risk-taking.
Adaptability—If 2020 taught us anything, it's that our lives can change quickly and unexpectedly. Much of the pandemic-driven chaos that occurred in our personal and professional lives tested our limits. Although we can't prevent such changes, we can find ways to address them with grit and resilience. Teaching these skills can set an employee apart in any position they undertake.
Leadership and management—Managing up or managing down, leadership skills apply to every employee. Among the foundational skills leaders need to develop are the ones we've just covered, balanced with a keen sense of empathy. Learning to lead by example requires employees to understand their company culture and know the values of their peers and their leaders. Critical thinking and active listening, communicating clearly, adaptability, service, and creativity all add up to empowered employees ready for anything that comes their way.
Soft skills training can take many forms, depending on the industry. As one of the only eLearning platforms with an extensive library of soft skills instruction from experts, we see companies across all industry sectors seeking similar interpersonal education and development opportunities. Soft skills gaps can vary from business to business, but it's always beneficial to sharpen them. And the easiest, most efficient and cost-effective way to nurture and expand your employees' skills is online training.
Employees want to improve their skills without being stuck in training for hours. They often want to consume training in digestible pieces, something personal and conversational. In turn, employers want these skills to be integrated and implemented immediately. By investing in employees through training that makes them better employees now, and more attractive candidates for future promotions later, the challenge of retaining and attracting talent becomes a bit more manageable for your HR department and your company as a whole.