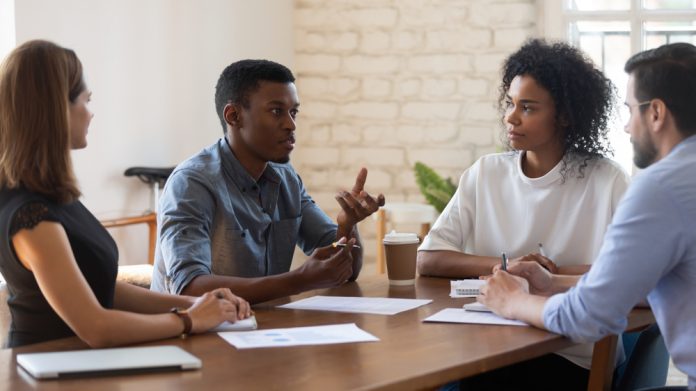 When you decide to pick a learning management system (LMS) for your organization, you will open yourself to a world of opportunities. However, selecting an LMS comes with its own set of challenges. First, you need to convince the management that your learning management system is a worthwhile investment. After all, an efficient and effective LMS boosts employee productivity and multiplicates the return on investment (ROI). Hence, you need to decide carefully. After several considerations, you should settle on a solution that best suits your organizational goals.
Your first point of contact when you endeavor on that arduous path of LMS hunting is your potential vendor. Before choosing an LMS vendor, you must ask some fundamental questions related to pricing and features. Additionally, there are several more questions you should get your answers to before finalizing if an LMS provider is the best fit for a long-term relationship with your firm. And this is where we come in. So, let's get started!
1. What are the features of your LMS? Do they suit my needs?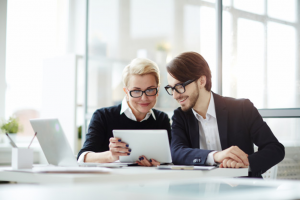 Each organization has a specific list of must-have features that cater to the company-wide objectives. This catalog differs according to organizational needs. For example, some of the factors discussed with your vendor while shortlisting the required features are your workflows, the learning environment, customization, personalized learning modules, content libraries, built-in content creation tools, integration with third-party software, gamification elements, and live classes/webinars. Your provider might suggest a massive list of features you don't even need. But you might not require all of them. Hence, list down only the required features and then proceed on your LMS search
2. Will the new LMS appeal to my learners?
Trainees must be motivated to complete their sessions. Therefore, your LMS should appeal to your learners. Each employee is different and has different learning needs and expectations from your LMS. While some of the trainees might wish to complete courses as soon as possible, others might progress at a more relaxed pace. Again, some employees want an easy way to keep track of upcoming deadlines. Someone may ask for reporting tools instead of giving you regular status updates on their courses. To sum it up, your software must appeal to each of the types mentioned above of audiences. The solution should be offer features that can be customizable as per your learners' requirements in your environment and following your workflows. Therefore, enquire to your provider if their platform can personalize pages according to different learner demands. Of course, a universal organizational logo and color codes are necessary. But it is also vital to ask your provider how the LMS will appeal to your audience.
3. How do you design content on your LMS?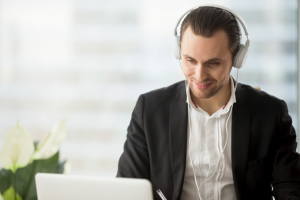 Your selected LMS must provide an effortless content-creation process. Ask your provider if their software has options for generating multimedia content, embedding video with voice-overs, animations, and games. What about including PDFs and eBooks and offering quizzes? What are the extra tools needed for the same? Can the software reuse and redesign your already existing legacy content? Do you need additional tools for the same? For example, platforms like iSpring and PlayAblo LMS allow you to convert all your old content into eLearning pages. Also, ask if you can quickly and frequently update the content and disseminate new knowledge among learners. Again, you have to learn about the procedures for self-subscription and auto-subscription to new courses. Finally, ask your vendor if they have the necessary features, such as creating e-certificates and feedback/rating forms after a learner completes a particular course.
4. Is the LMS secure enough?
All companies need to share information that is critical and confidential for multiple essential functions with their employees. Additionally, your learners will want to ensure that their data is safe in a secure environment. Again, you will track learner progress, and your will teams collaborate and share information. Also, L&D professionals will have to track learner progress, which includes employee performance reports and engagement rates. Now, you must have measures to keep all of this information in a secure place. Hence, it is vital to inquire if your provider offers options that enable you to control permission to reports, test scores, and other learner records. Such steps make sure that you use the data only for internal purposes. Finally, data backups must happen in a seamless, safe manner. Therefore, ask your LMS vendor if their product's hosting and storage structure complies with industry security standards.
5. What is the pricing structure?
Pricing is an inevitable question to ask your vendor before selecting an LMS. You must calculate how much of your resources you will be investing in your new platform. Also, ask how the cost structure will change in the future, especially if you consider new learners and content. Gauge the additional charges that you might incur as your organization grows. Keep in mind to consider what the price incorporates and what are the additional costs. There is no point in spending vast amounts of cash on features that you will never use. Finally, ask your LMS provider about implementation assistance and ongoing support included in the pricing.
6. Is there an option for a fully functional pilot with support?
Most leading LMS providers offer a free trial of their LMS. However, a better option is to go for a vendor who allows you to try out a fully functional pilot with support. For example, PlayAblo™ LMS and TalentLMS provide you with the opportunity to try an all-inclusive trial — hands-on — before you invest in it. You can have a real-time view of how the LMS will function. You can even have a picture of how the online learning sessions will look like — live! Finally, the team conducts training programs to guide you through the complete process.
7. What are your customer onboarding, training, and handholding process?
A comprehensive customer onboarding process boosts the lifetime value of customers who are a valuable asset to your business. Therefore, you should increase customer retention and engagement with an effective and reliable client onboarding process. Hence, ask your LMS vendor about the training methodologies they use to onboard clients. You must enquire whether you can guide your customer through this whole procedure.
Conclusion
Choosing an LMS translates to building a long-term relationship with your LMS vendor. Therefore, it is wise to pick a provider who will give ongoing support throughout all the stages of the software implementation, such as planning, launching, and using their platform. Go for a solution that will grow with your business. Select a vendor who deals in a solution that promises an engaging and efficient learning journey.