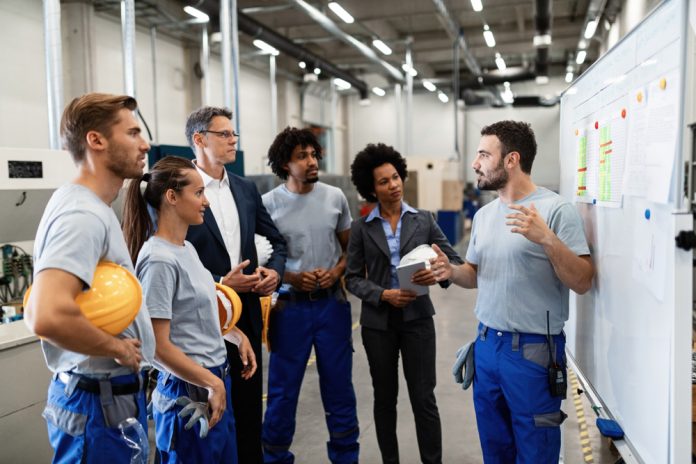 Warehouses are experiencing a period of unprecedented growth, thanks to the boom of e-commerce. As the industry continues to expand and productivity demands keep increasing, warehouses face a staffing problem. There's a growing labor shortage in the logistics sector, making it increasingly difficult to recruit and retain employees.
The industry's growth also means that job applicants have more options within the sector. Amid this competition, warehouses must ensure they attract and keep new workers. These seven tips can help.
1. Offer Competitive Pay
Wages are by far the most crucial factor to most workers when deciding between similar jobs. Warehouse employees ranked pay as their highest priority for 11 years in a row. If you can offer competitive salaries, you'll stand out from your competitors to applicants.
Salary isn't the only area where warehouses can appeal to potential workers' financial needs. Benefits like retirement savings plans can help attract applicants, especially if competitors offer similar wages. These incentives, particularly those with longer-term payoffs, will also help retain current workers.
2. Enable Upward Mobility
One of the best ways to prevent high turnover rates is by enabling upward mobility. Workers won't want to stay long in a workplace where they feel they can't advance. Employees who are promoted within three years have a 70 percent chance of staying, compared to just 45 percent with those who aren't.
According to the same study, workers who moved laterally had a 62 percent chance of staying. Any kind of opportunity to move within the company will attract and retain employees, but upward mobility is best. You can achieve this through promotions as well as smaller steps like rewarding productivity with incremental raises.
3. Get Connected in the Community
While job websites are an excellent way to reach applicants, you should also make a splash in the local community. Potential workers will be more likely to accept a position with a company they recognize. If you get connected within the community, you'll appeal more to the local workforce.
Trade schools, community colleges, and universities are excellent community resources. Try and partner with these institutions to appear at job fairs or establish student work programs. Sponsoring or partnering with local nonprofits or community groups is another way to become a community staple.
4. Look for Diversity
While searching for potential applicants, look for ways you can increase workplace diversity. Studies show that diverse teams solve problems faster, thanks to a broader range of perspectives and ideas. Cultivating a varied workforce can also help new employees feel more comfortable and create a more interesting work environment.
Workplace diversity may not be a factor that every applicant specifically looks for, but it is a draw. It especially helps in retaining employees. Without variety, work environments can quickly feel dull or even hostile and unaccepting, leading to high turnover.
5. Be Specific in Job Listings
It may be tempting to be open-ended with job descriptions and listing required skills, but this does more harm than good. If you're as specific as possible, you'll attract the kind of worker you need the most. Specificity will also help retain employees by giving them appropriate and accurate expectations.
If a job listing is too vague, some applicants may ignore it out of uneasiness. Alternatively, they could apply to and accept the position, only to find it's not what they want. The more specific you are, the more likely you are to attract workers who will stay.
6. Be Flexible With Scheduling
Rigid schedules may make it easier to manage a warehouse, but they can turn away employees. Flexibility is a necessity for many workers and a feature that many employers may not offer. You can stand apart from the competition by adapting schedules to people's needs.
Flexible scheduling will also help retain employees. Too many conflicts between work and other priorities could cause people to leave. Being able to adapt their schedule to the rest of their life, on the other hand, provides a benefit they won't be quick to abandon.
7. Establish an Employee Referral Program
One of the best ways to find new workers is through employee referrals. Establish a program where people can earn a bonus or extra time off from a successful referral. These rewards will encourage employees to help you find more talent and will improve workplace morale.
Referrals translate into your employees working with people they already know. This familiarity can make the workplace more comfortable, which helps prevent turnover. Workers who successfully referred another will also know they've made a meaningful contribution, improving their chances of staying.
Attract and Retain Top Talent
In today's hypercompetitive business environment, it can be a challenge to find and keep workers. These seven steps will help with that. While they certainly aren't the only factors contributing to successful recruitment and retention, they can represent a considerable improvement.