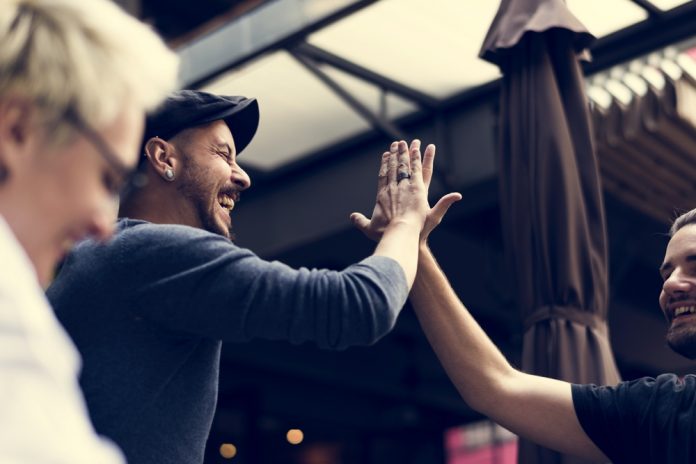 There has been a lot of discussion these days on the importance of building an inclusive workplace. Over the last two years, many companies have rushed to issue diversity corporate statements or hired a head of diversity, equity, and inclusion (DEI). That is a good first step. However, without intentional acts on the part of leadership to genuinely create psychological safety and a sense of belonging within their organization, these corporate DEI efforts will fail.
Employees want to feel seen. They want to be heard. They want to belong. They do not want elaborate statements or annual DEI reports to demonstrate your intent to create a diverse and inclusive workplace. What they need is to feel less like an "other" in the workplace. They want to be cherished for the unique talents and perspectives they bring to the organization. They don't want to spend endless hours changing who they are to fit in but instead want to use that energy to contribute their ideas and innovation at work. What matters is the impact your programs are having on your employees' sense of belonging.
7 Tips to Get Started
So where do you begin in creating a sense of belonging for your employees? You start with creating an environment where your employees can feel safe to bring their authentic selves to work. A place where they don't have to change or adapt themselves to fit into a certain culture but instead can bring their true unique self. Here are seven ways to avoid "othering" your employees so they feel safe to show up as their authentic selves.
Expect different opinions.
If you hire a more diverse workforce, expect that you will get different opinions than you had before. Welcome these conversations rather than stifle them or ask why they can't "just agree with everyone else." Instead, ask things such as, "Who has an idea that is the opposite of what we have been discussing?" to make diverse perspectives the norm rather than the exception.
Don't call it a "diversity hire" or "diversity quota."
This will backfire on you. If your employees are feeling like they were hired to simply "check the box," they will not have a sense of belonging. Characterizing recruiting in this manner also undermines the skills and qualifications of a diverse candidate when they join the organization. Right from the start, they will feel like they have to hustle a little bit harder to prove they belong in the room. Instead, frame your recruiting efforts like this: You want to hire the most qualified person for the position—who is also diverse, making them even more qualified because of their unique perspective. Make it clear you are not lowering your standards.
Create a "storytelling" program at your company.
There is power in storytelling. By hearing and sharing each other's stories, we begin to create connection and empathy with each other. You can encourage storytelling at your company by holding a "storytelling hour." It can be held monthly, quarterly, or during certain cultural awareness events. It is especially important to encourage executives or other senior leaders to participate and tell their stories. Everyone has had to overcome something hard in their lives (maybe they were bullied, lived off food stamps, or graduated with their GED), and simply hearing that others have faced adversity and that you are not alone can make all the difference. The more vulnerable the leader, the stronger the culture will be.
Don't ask your diverse employees to pose for the corporate Website.
With the pressure to diversify the workforce, many companies are updating their Website to showcase their latest DEI efforts. That is good until you start asking your very few diverse employees to pose for pictures for the corporate Website. This makes your diverse employees feel used and further highlights their "otherness." And if your company is not diverse and has a long way to go, be honest about where you are with DEI efforts as a company and commit to doing better.
Step back.
The greatest gift you can give someone who feels invisible is the opportunity to be seen. Resist the urge to speak for them, dominate the conversation, or explain an idea on their behalf. Instead, pass the mic, give them proper attribution, and don't take credit for the work they did. By simply stepping back and giving them the stage, you are signaling that you value what they bring to the table.
Bring your whole self to work.
Oftentimes we only bring our professional side to work. But humans are not one-dimensional, we are multi-dimensional—and in today's hybrid work environment, establishing connection is even more crucial. By bringing your whole self to work, you give permission to your employees to do the same. Take time off during the day to exercise, rest, or meditate, and let everyone know about it. Spend the weekend celebrating a cultural holiday and generously share those pictures at work. Openly express sadness, fear, or disappointment when you are facing challenging moments. The more vulnerable you are and the more you bring your whole self to work, the more others around you will do the same, and contribute to a culture of belonging.
Examine your own efforts.
Your employees are doing their work. What are you doing as a manager or leader to learn more about your diverse employees? What are you reading or listening to in order to educate yourself about others who are different from you? Are you getting out of the way and giving credit to those who deserve it? Are you amplifying voices who have been historically silenced? Are you letting others speak instead of dominating the conversation? Examine your behavior.
It is more important than ever to work toward creating a culture of belonging. Research shows that higher levels of authenticity at work relate to higher levels of employee well-being and higher levels of satisfaction at work. Failing to create an inclusive culture is not only bad for the well-being of your employees, it can have a dramatic impact on a company's business. In fact, according to a study by Accenture, U.S. companies alone are leaving $1.05 trillion dollars on the table by not being more inclusive. Now is the time to take the first steps toward building a more inclusive culture at work—use these key tips ton get started today.
Copyright © 2023 by Tricia Montalvo Timm