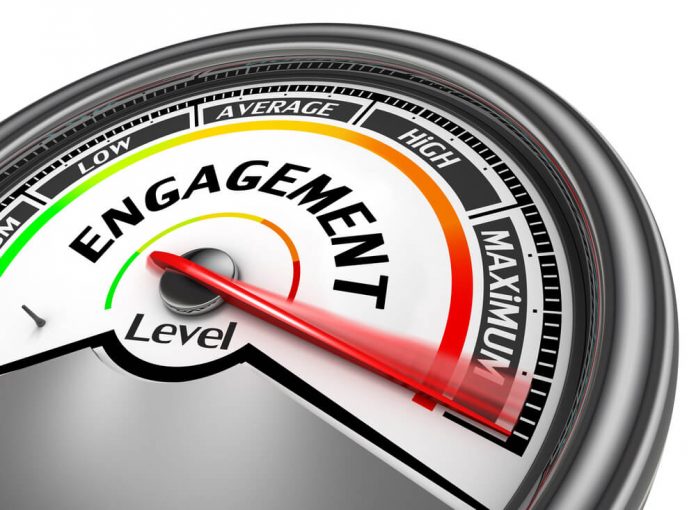 Modern learners, like the modern workplace, are constantly evolving. While many employees are returning to a physical office—and Learning and Development (L&D) professionals are returning to in-person conferences—remote and hybrid work options are here to stay. For L&D leaders, this means keeping pace with different ways training is delivered and ensuring that learning experiences engage all employees and reflect the diverse needs of individuals, teams, and organizations. Here are 7 strategies to factor into your 2023 plans:
Personalization is key to effective training. In a recent survey we conducted that explored attitudes and expectations about the future of work, we asked 2,000 full-time U.S. employees what would have the biggest impact on making ethics and compliance training more relevant and effective: Some 33.1 percent of respondents said training should mirror their job and work environment; followed by modern videos they can relate to (24.1 percent); and shorter, more targeted microlearnings throughout the year (17.1 percent).
This is an opportunity for L&D teams to be creative in designing content, scenarios, and assessments that relate directly to the learner's working life and environment—whether it's a manufacturing plant, hospital, or from a home office where virtual meetings are
commonplace. Personalized training also should connect with learners on an emotional level that drives retention and behavior changes. The brain is much better at recalling emotions than facts and words.
Takeaway: One of the principles of adult learning theory is that adults are focused on applying knowledge to real-life situations and problems. Engaging learners in scenarios that directly apply to their work helps them see the relevance of training. If you can connect a training concept with an emotion, learners are much more likely to retain the information and change their behavior.
Take advantage of eLearning to optimize resources and expand reach. With most organizations tightening budgets, L&D leaders are being asked to do more with less and need to show the return on investment (ROI). One of eLearning's many advantages is greater affordability, efficiency, and flexibility compared to classroom or instructor-led training. For organizations that use a blended approach, eLearning is a great option for employees who missed the in-person training or were hired after the initial training session. It's also a convenient and cost-effective tool for organizations with a geographically dispersed workforce or for employers who experience high turnover or need to push out information about topics prior to in-person or virtual instructor-led training sessions.
Takeaway: eLearning lets employees choose the best time and place when they're most receptive to learning and retaining knowledge. For L&D leaders, eLearning reduces training costs, saves employees' time, and provides the flexibility that people want—and often need—to complete training and create a positive employee experience.
Enhance mobile learning for greater flexibility, access and control. For many employees—especially Gen Zers and Millennials—mobile learning has become the preferred choice. On-demand training that can be viewed multiple times on a laptop, tablet, mobile phone, or even a smartwatch empowers employees to schedule training when it's most convenient for them.
Takeaway: Designing mobile-optimized training that runs seamlessly on any device or platform can increase learner engagement and address the needs of shifting workforce demographics that can span multiple generations.
Lean into microlearning. Microlearning, like mobile learning, is increasingly important in meeting employees' needs in the new world of work. From a corporate training perspective, attention spans are shrinking, and learners have a low tolerance for long courses. Training modules that are 10 to 15 minutes long are becoming the norm. One of the many benefits of shorter courses and microlearnings is the ability to provide employees with the targeted content they need, when they need it, at a regular cadence throughout the year.
Takeaway: Demand is increasing for short, targeted microlearnings delivered throughout the year, keeping employees engaged without cognitive overload.
Leverage data to identify knowledge gaps. Another important eLearning trend is the use of data and analytics to gain insights into learners and measure training effectiveness. Question level reporting (QLR) provides managers with detailed information in the learning management system (LMS) on how well and quickly learners engaged with and grasped concepts and topics. By identifying knowledge gaps, managers can decide on what kind of additional training and other actions to take based upon the employee's responses to specific questions or interactions.
Takeaway: The ability to examine data on how learners engage with and demonstrate an understanding of topics offers a more meaningful measurement of training's effectiveness than completion rates and signals where to focus additional training and education.
Avoid reruns. Workplace distractions and disruptions are likely to increase in 2023, which means the challenge is even greater to engage learners and keep content fresh to make an impact. Whether the topic is information security; health and wellness; or diversity, equity, inclusion, you can't effectively change behaviors if learners are tuning out because the course hasn't changed from year to year. Regularly updating your training improves learners' experience and effectiveness. It's also an opportunity to address new organizational initiatives and changes in industries, markets, laws, and regulations.
Takeaway: From both a content and design perspective, regularly updating training courses helps prevent learner boredom and fatigue, ensuring solutions reflects new workplace developments and requirements, along with new eLearning strategies.
Foster a culture of learning. While new technologies can and do empower learners, it's up to L&D leaders to use technology and tools in ways that connect with employees and provide the knowledge, insights, and practical actions they need to thrive, inside and outside of the workplace. That starts by leading (and learning) with intention. Be clear about what you want each training experience to accomplish, and what behaviors you want to change or reinforce. Have specific and measurable objectives you want to achieve. Consider if the course or microlearning is meant to be standalone, reinforcement, or in combination with other online and in-person training and education.
Finally, successful L&D programs should align with the organization's goals and have the support of the CEO and executive team, who can be advocates for the value of training and encouraging lifelong learning.
Takeaway: With many L&D leaders facing budget constraints and more demand for flexible solutions that can quickly adapt to the needs of a dispersed workforce, eLearning offers the benefits of reduced training time, lower costs, and expanded reach—key factors in driving training effectiveness and helping leaders retain talent and motivate positive behaviors that advance the organization's business goals.