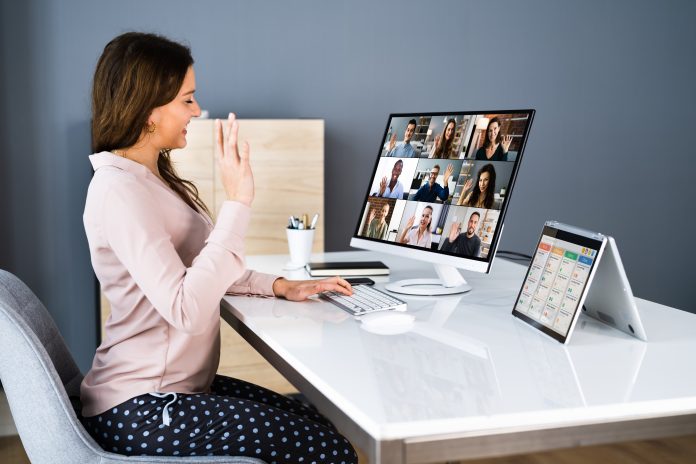 Most newcomers stay with the company for a long time if their adaptation goes smoothly. The task becomes more complicated when it is necessary to organize remote onboarding. With good planning and effective implementation, the benefits of distance learning are great and can be scaled to the entire company. To make newcomers feel better, use the eight best practices for remote onboarding.
Tell the newbie about your expectations
State your expectations before the start of your first day on the job. When a person has a clear understanding of responsibilities and expected results, he does not have to speculate. Create a personalized schedule for each newcomer with time to train, review completed work, communicate with colleagues, and ask mentors to schedule weekly online meetings with newcomers. Talk about the values ​​of the company, upcoming projects, discuss the individual goals of the employee. It would help if you made sure that newcomers understand their job responsibilities.
Build connections with the team
A typical new employee's first day usually consists of a tour of the office, meeting colleagues, and a series of orientation sessions. During remote onboarding, this is not the case, and only online communications with colleagues are available. Help the newbie get up to speed faster! A mentor will help you to join the team. A beginner will lean on his reliable shoulder and ask any questions, including those that are awkward to post in the general chat. Such a friend can be a leader or one of his colleagues. A mentor will help you avoid blunders at the very beginning. Encourage others to interact more with new hires so that you can quickly build strong relationships with your team.
Get them online
The digital workplace is the best way for remote employees to stay connected with their teammates. They can't rely on emails and phone calls, so without access to the company intranet, messaging apps, video conferencing software, and other tools they're at a disadvantage when it comes time to ask questions or get up-to-date information that might be important in getting work done efficiently. Start orientation early by setting them up with IT right away; starting their career off on good footing and providing them with all the tools they'll ever need should be priority one!
Use a dedicated app
During the height of the pandemic, HR began to look for optimal solutions for remote onboarding. Platforms and mobile applications have appeared in the arsenal. Now that lockdown is losing ground, these solutions are still popular because they make onboarding structured and transparent. Use digital solutions and create a cozy world in the application for a new employee to consistently explore the company's corporate culture, get acquainted with colleagues, essential documents, and ask questions.
Create a step-by-step remote onboarding plan
Keep your remote onboarding plan short and well thought out. It is a document that you can share with everyone. An excellent remote onboarding plan includes:
A list of information that a person can familiarize with even before the first day of work (welcome letter, information about the company, the procedure for calculating salaries, tax and insurance documents, work plan for the first week).
Document with an overview of digital tools, personal access. For example, login and password for logging in, privacy information, corporate directory, and orientation schedule.
List of tasks for managers to work with new employees. For example, a calendar of one-to-one conversations, a plan for getting to know projects, and other activities to help the newbie feel comfortable.
Build a knowledge base with online learning tools, how-tos and guides, reference guides, and other information that beginners can refer to at any time.
Define control points
Each employee has a way of adapting. When the reference points are placed, the person understands how much time is allotted to go through each stage. A clear structure helps you feel more confident, motivated, and productive. A remote onboarding plan will help managers assess the employee's progress and the level of integration into the team. You could also encourage them to attend online project management programs so they learn how to better handle the new employees.
Initiate professional growth
Start your new employee off right by providing them with the opportunity to access online courses and personal development. This will provide a great foundation for future success at their job, in return enhancing company productivity as well! 
Check-in regularly
Onboarding a new employee can be an exciting time for both parties, but it is also important to make sure that the process goes as smoothly and efficiently as possible. Check-in regularly with your employees during onboarding so you can assess their progress accurately and watch out for any potential issues early on in the relationship. It's also helpful to ask them about how they feel things are going–if there's anything else you need or could do differently then now is when you want to know!
Encourage teamwork
Offering new employees the opportunity to work in a group during onboarding can be an effective way of encouraging collaborative learning. For example, when you have them complete a case study or other project together, it introduces team members and allows for cross-training between departments. To reap these benefits without added time commitments on behalf of management, consider assigning groups that are already working closely with one another as well as those who will need to collaborate very soon after joining your company (such as sales versus marketing).
Hire an employer of record service to help you
An employer of record is an organization that acts for tax purposes while an employee performs work for another company. A registered employer, such as Canada Employer of Record, takes over traditional employment responsibilities and obligations. An employer of record, sometimes known as international PEO, allows you to quickly recruit and place workers in Canada – often in as little as two weeks – without having to incur the costs and risks of setting up a local legal entity.
Conclusion
Remote work is becoming more and more common and is slowly becoming a new norm for work organizations, which means that the need for organizations in distance learning is growing. Most telecommuting workers believe they need additional training to perform their duties better, the need to provide quality distance learning is becoming even more evident.