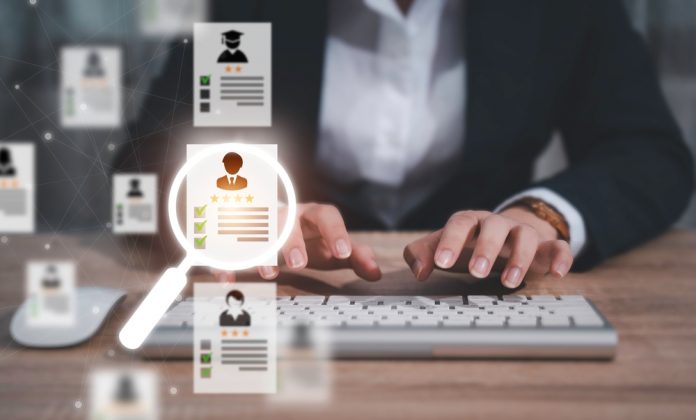 In the digital era, automation technorapidly transforms the way businesses operate. 75 percent of recruiters said technology helped them do their job, and it won't be surprising to see this increase as HR departments realize the benefits of automation.
But what is automation? In short, it referusingse of technology applications that perform repetitive tasks, allowing employees to focus on higher-value work. Not too long ago, automation requvast huge amounts of infrastructure and experts to update and maintain them. But in these digital times, and with services from the cloud, automation is accessible and affordable to businesses of all sizes.
So if you've found yourself searching for 'HR automatic emails' or 'automation 360 google cloud', this guide is for you.
1. Increased Productivity
Don't fear! Automation wasn't invented to replace humans and make them redundant. Instead, itally empower employees through upskilling, enabling them to be more efficient, flexible, and faster decision-makers.
Automating repetitive HR recruitment processes such as manual resume screening and setting up call routing for interviews allows you to focus on other tasks that need human attention.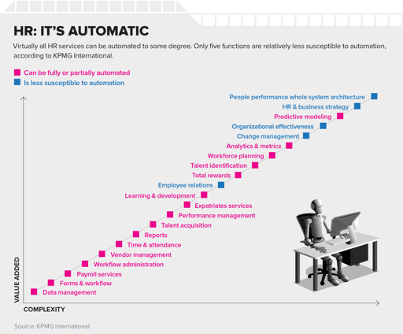 2. Improve Onboarding and Initial Training
One of the best uses of automation in HR is onboarding.
HR managers can implement an automated workflow to get new employees started in their roles. Whether introducing new employees to your workflow management application or ensuring they've signed all relevant documents, you can use automation to help.
It's up to you to decide what aspects of the onboarding process to automate. Make a list of your current onboarding process, from video hosting for HR recruitment videos to training. Highlight aspects you think could be improved, and see how automation can help you specifically. It won't remove the human element from training entirely, but it'll let that in-person time focus on the most valuable things rather than repetitive paperwork!
3.     Improved Candidate Experience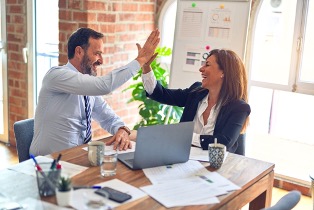 Automation doesn't just benefit HR teams; it also helps candidates.
Many services now exist to automate mundane business processes. If you've looked for a BPaaS definition or how outsourcing can help your business, you should know how many options are available.
Use these options carefully, and leave your HR team with time to build relationships with candidates and focus on improving their experience. With automation, staff can respond more quickly and offer guidance and personalized feedback to unsuccessful candidates.
By improving the candidate experience – for both successful and unsuccessful applicants – your business reputation will also improve.
4.     Automate Appraisals and Progress Reviews
Automation can help you ensure your new candidates perform well and feel assured in their new roles. You might think that HR automation seems to go against the meaning of 'human resources, an industry that centers around people and relationships.
However, it's often the opposite – by automating data collection and analysis, HR staff can spend their time on the human aspect, rather than statistics. Tools like continuous performance manageware or workforce optimization software oeral ways to streamline processes such as appraisals and progress meetings to check i new recruits.
For example, you could set up an automated email at six-week intervals to invite recruits to a scheduled meeting or to fill out a survey. Automation can also be useprepareedule such appointments and collect survey results.
5. Removes Bias From Hiring Process
By using automation technology for initial screening, assessment, and ranking candidates by predictive performance, you can remove hiring bias and increase workplace diversity. A technique known as 'blind hiring' uses automation to avoid aspects such as ethnicity, gender, and age to only highlight candidates by skills and job history. This can help complement your current virtual hiring system by making it more inclusive and helps diversify your workforce.
By implementing custom-made pre-employment parameters via automation, you can rest assured your recruitment process is fair.
6. Reuse Candidate Data
Setting up automation to reuse data about candidates (with their agreement) and existing employees can have various benefits.
Imagine a new job in your marketing department becomes available. If you have automatic solutions in place, you can quickly scan resumes and cover letters to highlight any existing employees or previous candidates who may be suitable for the role.
This saves hours in recruitment, and by offering jobs internally, you're providing a positive company culture where opportunities to progress are available to suitable people.
Once you've highlighted a suitable person, your chosen automation tool can give you any extra information, such as previous appraisals, an employee ranking score, and feedback results, to further streamline the process.
7. Applicant Tracking
Applicant Tracking Systems (ATS) is a popular type of automation for streamlining the recruitment process.
Recruiters use ATS to track all stages of the recruitment process and collect data for your hiring database. Tracking starts when a candidate enters your recruitment process. From here, managers and interviewers can easily access updates.
With so many candidates applying for one role, this is a great way to keep organized and ensure good talent doesn't slip through the net!
8 . Social Recruiting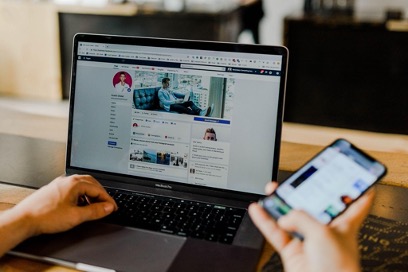 Today, 98 percent of recruiters use LinkedIn to advertise jobs and find new candidates; chances are, they're also on Facebook, Twitter, and Instagram.
If your candidates are active on social media, why not reach out to them via their socials or put your fixed VoIP phone number out there so they can easily reach you?
Automating recruitment-themed social media posts and recruitment campaigns can effectively reach new potential employees. In addition to using social media sites directly, like LinkedIn's Talent Solutions, recruiters use social recruiting platforms like Hire Rabbit and scheduling software like Hootsuite to automate their social media publishing process.
Final Thought
As we can see, utilizing automation can help streamline recruitment processes, making them more efficient and reducing the workload for your staff. However, it doesn't stop there. Implementing it throughout HR can improve the employee experience and keep them satisfied.
Remember, automation and AI haven't come to replace us. They simply allow staff to do away with mundane tasks and focus their efforts on what HR should be – building and maintaining relationships.