artificial intelligence

-

search results

If you're not happy with the results, please do another search
Industry experts believe learning in the metaverse ultimately will offer supercharged immersive experiences, new forms of social interaction, and closer encounters with artificial intelligence (AI).
The global eLearning applications market is expanding at a compound annual growth rate of 7.1%, according to a recent report.
The latest training industry mergers, acquisitions, partnerships, and more.
Find out about the latest advances in training technology.
Use cases and key benefits of a robust Learner Experience Platform (LXP).
The point in time when advances in AI will lead to machines that are smarter than human beings may arrive sooner than we think.
Several of these trends are covered in depth in sessions at Training's TechLearn 2022 Conference taking place September 20-22 in Austin, TX.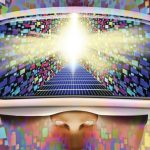 Training tech trends to keep an eye on for today and tomorrow.
The latest products and services launching in the training industry.
New research by Eightfold AI details a plan to utilize artificial intelligence to adapt to the demands of the modern talent space.