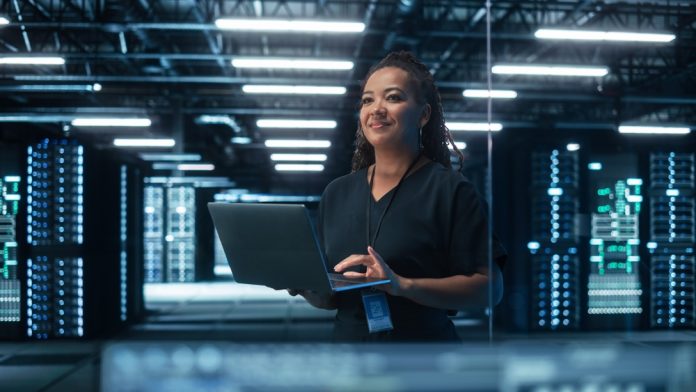 Contrary to popular belief, it's not hard to get a cloud architect job; it's only hard when you have the wrong skills. Suppose you're educating yourself to obtain a cloud career. In that case, you're going to come across different certifications, but there's a mismatch between what we architects do and what people think we do. Certifications teach you the name of a service and how to configure it. This is great if you're a cloud engineer, but the key to getting that cloud architect job or solution architect job is first having the right cloud architect skills. If you want to be a cloud architect, you'll need to train to be one to get hired.
A cloud architect job is a hybrid position of technical skills and leadership. Most of what we do is non-technical work. You won't land a cloud architect job by studying Python, DevOps, or SysOps. You have to learn how to become a great architect. This means learning to become a designer, leader, project manager, and customer relations manager, which means also becoming a masterful communicator and salesperson. This may not sound very technical, but these are the skills we must master—even though design, documenting, selling, and client management may not fit into an AWS Certification.
What does a Cloud Architect do?
Design
First and foremost, cloud architects design things. As system designers, our primary technical skill will be end-to-end system design. To build that design, we ask the particular client questions about their business, its pain points, competition, and goals to create a plan that meets the customer's objectives. Eventually, we have to present that design to the client and sell it to them. We won't know what that entails if we only have some cloud certifications and no design experience or business acumen.
Business acumen
After we know this information about the client's business, we must have the business acumen or knowledge to translate what that client told us and turn it into a technology solution. We can't craft the answer if we don't understand their business. Companies buy technology to solve their business's problems. So, any cloud architect must have the business acumen to understand their client's issues to design that solution around their organization's current systems.
Writing and documenting
As cloud architects, at least 25% of our time is spent writing documents, so we need good writing and documentation skills. We need to know how to write papers that are easy to understand for executives who are not technology professionals and how to write more technical documents for those who are. We have to register at both levels to be relevant to our audience, so excellent written communication skills are critical to learning as part of your cloud architect training program. We'll also be responding to requests for information (RFIs), request for proposals (RFPs), requests for quotes (RFQs), as well as some ROI modeling, too. We need to show our customers that the solution's value is greater than its cost.
Selling
Cloud architects are always selling solutions to our customers. We may need to sell our internal management to get 40 cloud engineers to work on a project with us. We could be working for an organization as a cloud architect — let's say a bank — and we have a new solution that will make the bank more efficient, meaning we have to sell upper management to implement our solution. We have to propose our designs and get buy-in from management on them. Whether we're selling to internal leadership or external customers, entertaining clients, and building relationships with the hope of deepening sales, giving presentations, or responding to an RFI, RFP, or RFQ, we're constantly selling. Your cloud education program must teach you how to sell your cloud services and solutions.
Leadership
At its core, a cloud architect's job is a leadership role. In many cases, you'll be leading teams of cloud engineers that don't work for you. Leading a team that works for you makes it much easier to ask someone on that team to do something. Here, you're going to lead and manage other people's employees, so you have to be a strong leader to motivate those people to work for you. This is done through possessing exceptional emotional intelligence to influence and persuade others. To be an influential cloud architect, you must be an incredible leader.
Communication
As architects, nobody will hand you a document or case study that says, "design this." We get that information by asking the customer. You get the customer's business information by asking their executives. You get the technology information by asking their company's engineers, managers, and architects. You need to have stellar communication skills and know which questions to ask efficiently. We can't be asking the same questions a million times. When you ask these questions, some will be sensitive, but you've got to ask them the deep questions. There will be some people that have had some ruffled feathers and hurt feelings, so you also need to be emotionally intelligent.
Concluding remarks
A well-educated cloud architect combines emotional intelligence, business acumen, and technical skills. Design skills are the core of those technical skills, but the rest are primarily non-technical; it takes strong leadership, efficient communication, sales skills, and relationship management. When educating yourself for a cloud career, build your emotional intelligence to bring out the best in others. Build your empathy to see things from another's perspective. Then, focus on improving your project management skills and business acumen. These are the skills to get to your first cloud architect job, to get promoted as a cloud architecture or solution architect, and make your career successful.