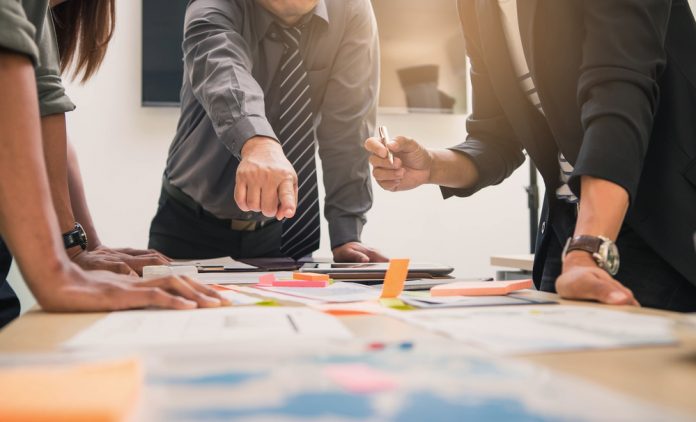 Earlier in my career, I was in a situation without a manager and an organization without a clear plan to promote someone to the position. I wanted to be promoted, but the lack of a plan led to a prolonged indecision on what to do next.
It's one of the reasons I believe you can't be the only owner of a task or knowledge holder. As the finance leader for my organization, I understand the value of identifying successors and training them, so there aren't any gaps in keeping the organization running smoothly.
A 2021 SHRM survey showed 56 percent of organizations don't have a succession plan. Leadership may not be sold on the value a succession plan can have—and having one still requires the organization to develop those identified for the future. Connecting succession planning back to employees is a good first step, but selling the leadership team on the value to the organization is key.
HR leaders may feel like their colleagues in finance are not in a position to promote succession planning, but I would argue that they are. Business continuity planning often sits under the CFO. After all, you need to make sure the next line of leadership has the skill sets needed to be promoted to manage organizational risk.
If you're looking for support from your leadership team on creating a succession plan for the organization, your finance leader is a good bet. Here are four ways to change the succession planning conversation and focus on things that matter to your executive sponsor.
Emphasize the Need for Training and Development
It can be difficult to foster training and development conversations without a plan to guide them. You know that training and development aren't just for employees starting their careers. It's needed for all levels, especially those preparing for executive leadership.
Remind your CFO that they were once the employee who needed guidance and training, and how great it would have been to be identified as a future leader and molded with the right training and development plans. Without a succession plan, it can be easy for a future leader to be unknowingly unprepared or exiting leaders to feel their next in line isn't ready.
Having a succession plan is the starting point for boosting your training and development for future executive leaders. It also helps successors feel more confident and not feel reluctant to step up to leadership. By identifying successors to key leadership positions, executives identify future leaders and dedicate time and energy to building up successors.
Use ROI, If You Have It
Showing a return on investment is the key to opening finance leaders' minds everywhere. I know, the ROI calculation isn't always available. That's OK. I'm not talking about the cost to backfill a role because variables such as career level could skew that number. I mean the financial value a succession plan can provide for an organization.
There is an operational risk of losing key talent and being unable to fill the role quickly. But there is also an immediate opportunity to identify and develop strong talent because they can provide increased value to the organization now. As they improve in leadership, communication, strategy, etc., through intentional development, your organization will start seeing the rewards soon, not just after a departure.
The American Hospital Association recommends tracking recruitment, development, onboarding, and turnover costs versus the successor's performance. Before approaching your CFO, approach your HR colleagues and gather information for support. Showing examples of how succession planning has been successful elsewhere can help you make your case. Pair that with your recruiting costs and a loss of operational efficiency with vacant positions on the leadership team, and you'll have a finance leader's ear.
Long-Term Planning and Risk Mitigation
The number of CEOs leaving their positions was at a high in 2021. The Great Resignation wasn't just coordinator and specialist roles but also leadership.
Do you know when your CEO plans to make their exit or retire?
What about others on your executive team?
You don't need a date; you need a long-term plan to be prepared for the future.
Finance leaders tend to be risk-averse. We like plans and orders. As organizations plan for the long term, they need a succession plan to help guide the organization's future. Having a plan and looking at what's ahead helps protect the organization from risk. Organizations want to avoid operational inefficiency and ensure leaders have the skill sets necessary to keep the company moving. Mitigating risk means ensuring the next set of leaders is actively being developed.
We have all been caught off guard by the sudden departures of key leaders before and have seen the confusion and disorder that can result from that hole in the organization's leadership. Finance leaders hate to see teams operating at low efficiency, so make the case to your finance leader that identifying and developing future leadership talent will help keep the ship running at a high capacity, even in turbulent times after one of those departures.
Sell It With Legacy
Every leader wants to leave their mark on the organization. What better way than with an established plan that allows them to pass on their institutional and industry knowledge to designated people who will lead the organization in the right direction?
Selecting a leader outside the organization means the organization doesn't benefit from promoting a person who already possesses that institutional knowledge. You can't always hire inside but trying can give you an advantage. Upgrading from within might give you a successor familiar with the company's direction who has identified strengths you can maximize. A succession plan helps leaders instill their long-term knowledge in the selected person, perfect for transitioning to leadership.
Eighty percent of CEOs say they've had a mentor at some point in their career journey. A succession plan can help you identify people to develop and connect them with a mentor on the leadership team.
You shouldn't have to sell leadership on creating a plan so the organization is prepared with the next set of leaders. But many leaders struggle to visualize a time when they won't be there.
To help get everyone onboard, start a conversation with your finance leader to help you connect the dots and ensure your organization is ready for the future with a succession plan.