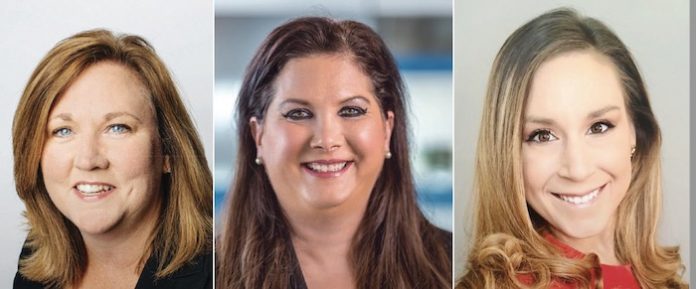 The COVID-19 pandemic devastated many facets of the business world in 2020, but no sector was as severely impacted as healthcare. As healthcare systems raced to accommodate the needs of throngs of people seriously ill with Coronavirus, managers and frontline employees were tested. It was in this environment that C&A Industries, a Medical Solutions Company, was able to provide much-needed assistance in the area of recruitment, bringing talented people to the healthcare institutions that needed them most.
A creative, inclusive approach to learning and development resulted in a standout year for Medical Solutions. The support provided by the combined efforts of C&A Industries and Medical Solutions' Learning and Development (L&D) teams made it possible for the company to rise to the occasion for the medical community and beyond.
"We've established a culture of learning that extends across all facets of our organization and all levels and role—from day one through the course of an employee's career," says Director of Learning and Development Katie Kuhl. "This culture of learning reaches beyond role and performance- driven education, as we approach talent and development by developing the whole person, including soft skills training and learning that furthers growth on a personal level. We understand that by doing so, the employee is empowered to bring their best self to their work and team, and to take ownership for their future."
The CEO, executive vice president of Talent & Performance, and vice president of Talent Engagement work together to establish the scope of the company's talent strategy. They maintain a mindset of investing in people as the catalyst of business performance and of an employee's personal success, Kuhl says, noting the important role L&D professionals play in corporate decision-making. "We believe culture and strategy must work in tandem, which is why talent development has such a strong presence 'at the table' where decisions are made," she points out.
Talent and Development (T&D) at the company partners with HR and senior leaders across the organization to conduct annual "Goal-Setting Training" as part of the company's enterprise-wide Talent Rhythm. This training is designed to help each functional team, department, and role better understand organizational goals and then work to develop cascading team and individual goals. "By aligning organizational goals with team and individual goals, employees are better able to understand their direct impact on business success. This also ensures that T&D is embedded into the culture initiatives of each respective business unit," Kuhl says.
The L&D team breaks down its strategy into three sustainable operating components—hiring, developing, and succession planning. The goal of this strategy is to promote and optimize talent success at each stage of the employee's journey and show a continuous link back to the overall culture.
Kuhl explains it like this: "When developing our talent strategy, there are two reciprocal questions we seek to address at every stage:
Do we understand our employees (what they need to succeed and feel confident in their position)?
Do our employees understand us (what do we, as an organization, stand for and promote)?
We develop baseline and continued answers through our annual Manager Effectiveness and Employee Engagement Surveys."
Major corporate goals at Medical Solutions for 2020 included:
Operations: Increase employee productivity by 10 percent and increase business efficiencies by 10 percent through reducing duplication of efforts among teams and/or team members by January 2021.
Sales Operations: Maintain customer satisfaction scores for clients and employees above 4.5 out of 5.0, for four out of eight business segments.
Talent: Increase employee retention by 3 percent through January 2021 by ensuring the right talent is hired and retained.
CREATING INCLUSIVE COMMUNITIES
In 2020, the company hosted its first set of "Creating Inclusive Communities" workshops as part of its go-forward Diversity, Equity, and Inclusion (DEI) initiative. These four-hour virtual and interactive workshops are facilitated by the Learning team's partners at Inclusive Communities, a nonprofit organization based in Omaha, NE. The purpose of these sessions, Kuhl explains, is to foster a foundation of DEI, and to create greater understanding within the workplace through self-identity and unconscious bias education.
During the sessions, participants examine and break down stereotypes, myths, and barriers maximize training dollars in most cases while working remotely. Through the elimination of travel and other fees, and the creation of more virtual offerings at reduced, or even limited, costs, development opportunities for employees and leaders were supported and extended. This included increased participation in virtual conferences, Webinars, content libraries, and other skill-based offerings. The Learning team also leveraged in-house employee talent bearing crucial skills and adapted methods to share their successes with others in the organization beyond their own office locations.
The increased emphasis on virtual learning also gave the company a chance to explore new technology solutions. "By introducing new technology solutions through dominKnow and Adobe Captivate, we provided the tools for our team to build e-learning in new ways to support our learners. Employees now can utilize modes of support such as 'show me how,' 'tell me how,' or 'let me try it' to learn new pro – cesses, technologies, or systems," says Kuhl. "As part of role-based or leadership training, we've identffied reality-based scenarios and adapted training to include situational responses that provide feedback our learners would experience in a live situation to support the strategic direction of the total enterprise."
Providing support throughout an employee's whole career to help them make essential business connections is a long-term learning goal. "Our goal is to define our employee journey throughout the employee experience," Kuhl says, "and ensure that we continually provide learning opportunities through the duration of an employee's career with us that align with our company purpose and values."
The Learning team also plans to address changing sales trends for how business is conducted. The plan is to create training experiences that "grow presence and influence skills in virtual interactions with clients and our travelers, expanding on the phone and face-to-face relationships we've found so crucial throughout our history," Kuhl explains.
With L&D now entirely virtual at Medical Solutions, Kuhl says they don't foresee reverting to fully in-person formal learning. "To replace or supplement learning experiences that were previously only conducted in-person, the importance of realistic, scenario-based exercises in a virtual manner throughout training experiences will become more vital than ever," she believes. "We anticipate social learning to ignite, as well, leveraging relationships and expertise among peers to connect and link new concepts in less formal situations."
Kuhl says the careful approach their team has taken to assessing and evaluating virtual learning solutions primes the company for a brighter future. "Organizations that do it right are dedicating time, resources, and manpower to assess virtual needs, opportunities, and strategies to support employees who have transitioned to a remote environment, with the ultimate goal of finding new opportunities to maintain, grow, and adapt the business into the future," she says. "Many of the changes that businesses may feel pitted them into corners during the pandemic will actually be what allows them to transform and become stronger down the road."
"There's no doubt that 2020 tested our L&D team in numerous ways, from the challenges presented by a pandemic and the move of our workforce to a remote environment, to our rapid organizational growth," adds Liz Hall, vice president, Talent Engagement. "I couldn't be prouder of how our entire HR and L&D team has responded, adapted, and remained on-point, without compromising the level of educational and development opportunities for our employees. In fact, they've elevated L&D delivery during the process and continue to raise the bar."