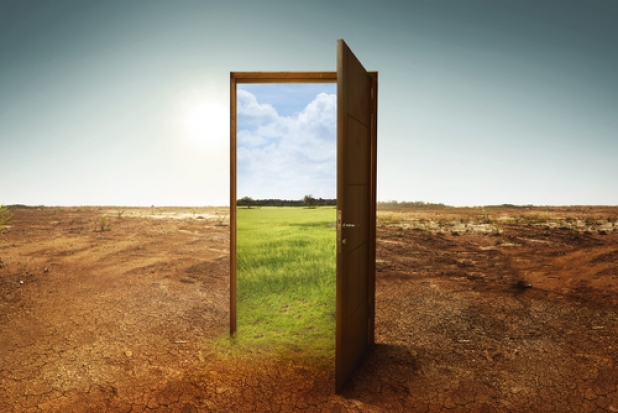 If 2020 taught us anything, it's that there's no such thing as "normal" and it's incredibly difficult to predict what's going to happen next. Twelve months ago, if you had asked HR and Training experts how the workplace would change in the coming year, I can't imagine any would have predicted the tectonic shifts that have happened as a result of things like the COVID-19 pandemic, the Black Lives Matter movement, or federal diversity training bans, to name a few.
And while it may be impossible to predict exactly what's going to happen in the HR and training space next year, I think some of the issues 2020 has presented gives us a roadmap for how we should try to address 2021.
The Workforce Will Be Distanced
Here's the simple truth: The "new normal" is not new anymore. It's just normal. According to a recent report from the Stanford Institute for Economic Policy Research, the U.S. economy is now truly a work-from-home economy, with more than 60 percent of U.S. economic activity coming from people clocking in from a home residence.
From a day-to-day perspective, HR managers have had to become far more flexible when it comes to executing common HR tasks such as employee onboarding, annual reviews, and mandatory training. And even as we see encouraging news about a COVID-19 vaccine, it's not likely that the shift to remote working will swing dramatically back in the other direction any time soon.
And although the best managers and corporate leaders have been able to keep the wheels on the bus and maintain productivity levels during the craziness of current times, sustaining a company's workplace culture health has not always been as successful. That's because so much of what keeps people connected in the workplace is their relationships with other workers. It may sound small, but when employees can't gather in the conference room to have cupcakes to celebrate Suzie's birthday, morale and culture take a hit. Even more significant, when the common norms and practices that were evident in an in-person environment become less evident, the workplace suffers.
In the months following the pandemic, Emtrain asked 20,000 employees their thoughts on their current workplace culture, and compared it to responses prior to the pandemic. The results were sobering. There was a 10 percent drop in the number of employees who said there are well-understood norms of behavior governing how people treat each other in the workplace. There was an 11 percent drop in the number of employees who said their workplace culture was healthy when it came to preventing harassment. And there was a 7 percent drop in the number of employees who said there were healthy relationships across different age groups.
The Workforce Will Be Polarized
In 2021, HR managers will have to take a more proactive and more intentional approach toward working to foster a positive culture. This will be an even greater challenge as we come to grips with the fact that in addition to being more distanced from each other, the workers themselves have become more polarized, both in their perceptions of the world around them and in their perceptions of how they are and should be treated in the workplace. The 2020 Presidential election made those distinctions pretty clear, but that divide won't go away once a new administration takes office. For example, there is a big difference in how diversity and inclusion initiatives should be presented to "MAGA" folks and "Black Lives Matter" folks. And HR and Training managers who don't recognize that are bound to alienate one side or the other.
Nowhere is that more evident than in President Trump's executive order banning diversity training in federal agencies and with federal contractors. I believe the order is a sign that we in the HR and training space have done a poor job of reaching our employees. The order is based on the erroneous assumption that diversity training is "divisive" and perpetuates stereotypes. The fact that a significant number of Americans think this is so is proof that we are not packaging training programs in a way that reaches all of our employees in a way that is meaningful to them. Our training needs to be positioned in a way that doesn't make those who need to hear it take offense. You don't need to influence black, brown, and "woke" white people. You have that already. Package your message to influence the demographic who is not listening to you. How do you do that? You make it less personal and polarizing and more clinical.
Technology and Measurement Will Become Even More Important
As the 2021 workforce remains scattered, HR and Training leaders will need to rely more and more on technology solutions to execute programs and keep employees connected and engaged. From a pure logistical standpoint, it's much less likely that groups of employees will be able to meet in the conference room to undergo a diversity training session, for example. I believe 2021 will see a dramatic increase in training programs that are delivered online, via mobile devices, in a way that reaches employees when it's convenient for them. For some, it might be absorbing a 20-minute training session on their laptop first thing in the morning. For others, it may work better on the couch with their phone once the kids are in bed at night.
What's more, because diversity training can be called into question now and scrutinized, it's important for diversity professionals to keep a record of their program and the concepts they're teaching. Providing an online learning component is helpful in that regard as it serves as the written record, documenting the program and quickly and effectively counters any claims made from an employee who opposed your training message.
But perhaps even more important than delivering training programs using modern technology will be the growth in measurement of the effectiveness of those programs. Savvy HR and Training managers will understand that it is simply no longer enough to track how many people completed a specific training program for compliance purposes. They will want to track whether that training has had a measurable impact on employee behavior and attitudes. This will require going beyond simply checking a box to say a training program has been completed. It also should involve using data to benchmark employee attitudes and practices prior to, and after, training takes place. Simply put: You can't fix what you don't measure.
This goes beyond just making good business sense. There are regulatory implications, as well. In June 2020, the U.S. Department of Justice updated its guidance on how it would evaluate a company's corporate compliance program in the event of complaints.
A new sentence in the guidance asks, "Has the company evaluated the extent to which the training has an impact on employee behavior or operations?" That is a high bar. Not only are we asked to use a risk-based approach to assign training, keep training engaging, ensure that training is completed, and keep training records, but now we're also expected to measure whether the training has impacted employee behavior and/or operations.
How can we prove training has had an impact? Data. Good data and metrics can help us to prove training has had an impact on the behavior or employees. This allows administrators to benchmark their workplace culture against other companies, and identify areas that may be high risk for certain unhealthy behaviors.
HR and Training Will Become C-Level/Board Level Concerns
President Trump's executive order banning diversity training included a hotline for disgruntled employees to report violations of the order. That means companies working with the federal government are never more than one phone call away from an investigation who can put a contract at risk. Or even a Tweet.
Business today is just one social media post away from public scrutiny—from regulators, consumers, shareholders, and the workforce—all of which result in damage to the brand and loss of enterprise value. So respect, equity, and inclusion issues, which are in flux and trigger intense emotion, are potentially a higher enterprise risk right now than the more traditional business risks of FCPA, antitrust, insider trading, etc. And if it's the biggest risk, then chief compliance officers, CEOs, and board members should be responsible for proactively managing it so the enterprise is not blindsided and put into reactive mode.
Why? Because finally, CEOs and Boards of Directors are seeing shortcomings in respect, equity, and inclusion as large risks that can threaten the organization and its brand. Prior to the Black Lies Matter movement, these topics were viewed as routine risks encountered in the course of doing business and were assigned to the HR function to manage. But we're experiencing a social revolution and demand for equity and inclusion on par with the civil rights movement in the 1960s. And social revolutions are not "routine risks encountered in the course of doing business." In fact, they are anything but routine.
We're experiencing fast-changing social values and marginalized groups fighting for opportunity, equity, and inclusion. Those dynamics, combined with the transparency and connectivity of the Web, mean business is directly impacted by our changing society—both from workforce segments looking for change and segments that are resistant to change. Those dynamics lead to large risk turbulence and conflict.
Janine Yancey is the founder and CEO of Emtrain, a workplace culture tech platform that helps businesses navigate the tricky cultural issues of harassment, bias, and ethics.