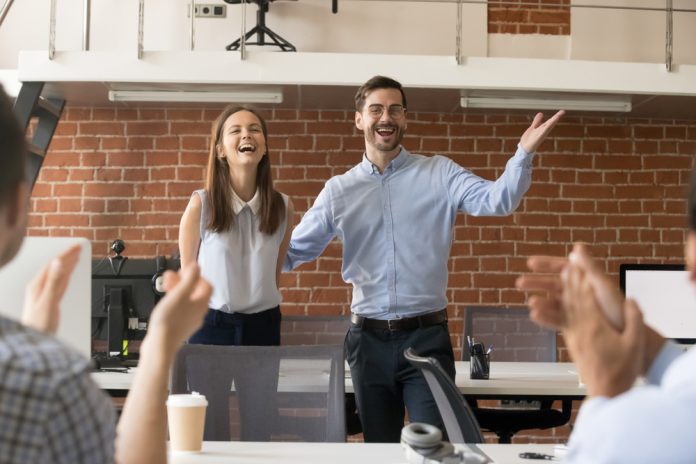 Every time a company hires a new employee, they have to start from scratch. Training employees and making them familiar with the company, fellow employees, and their targets are indeed tough but vital jobs. Lack of a proper training program for a new employee may impact the overall outcome of the employee in the longer run.
However, usually, employers don't feel a need to train an employee but little do they know that beginning work without it would be a huge risk. Therefore, it is better to pre-plan the training program rather than regretting it later.
Why training a new employee is necessary
It is not important that each worker who joins your brand is familiar with the sort of services you provide, processes you follow, systems you work on, or roles you have. Also, it might be the case that your employee is new to the niche of your company or the role he/she has been shortlisted for.
To eliminate these gaps or issues, one needs a strict training program before passing on the job role to the employees.
Now we have to understand what exactly our training plan must include. Bluntly, it should not involve useless stanzas of giving an overview of your company, the employee's work cycle, and a casual walk-through of the office along while introducing employees by names and designations. Kindly note, your employee cannot remember everyone, their names, and their designations in a single day.
Here's what you can do:
Make them familiar with the company history
This would sound cliché to you but let's face the fact, a pretty little number of employees knows exactly about the history of the company and exact details of what their services are. They might say on the face but deep inside they are clueless about your services. Therefore, make them aware of the company history (this does not include how old the company is and when did they came into being).
Here are the pointers you can talk about while introducing your company:
The idea behind the existence of your company
The niche you cater to
The services you provide
Your future goals
Your present market value
Why should people invest in your company?
The motto of your brand
Mention general procedures, and vital policies
Now that you have clarified the part of the service, how are the services processed? The stage of how the services are processed and what must concern the employee or where their action is required? The clarifications about the process are very important otherwise your employee would always feel numb on where to go if they face some particular issue, request, or query.
You must also tell them about the policies of the company like the structure of paid leaves, salary deduction for extra leaves, lunchtime, late minutes, reporting time, and the other policies that vary from company to company to avoid missing out on the timeline.
Introduce them with company cultures, believes, and working scenario
Everyone witnesses your success but only your workers know how to make it possible. With the help of their efficiency, your company keeps growing but it might get affected if the same is not transferred to the new employees who are not aware of it. Introduce your 'work culture' to your new employees.
The culture and believes that ensures endless improvement scope for your brand. Therefore, if your employee is not aware of how your present employees manage to deliver work on time and with effectiveness, then they would not be able to live up to your mark. Introduce them with the tips and tricks of doing tasks within a time frame:
Software used for task completion
Company's core motive
Company's basic service type
Company's ideal believes
The working scenario
Allow time for questions, queries, and clarifications
This is quite necessary and is one of the common issues companies face. Employees are given a chance to express their doubts in front of their managers or instructors and this bothers them in the future when involved in a project.
Try and maintain a healthy relationship with the newcomers, clear their hesitation, and ask them if they have any doubts, queries, clarifications, or even suggestions.
Clarify their job profile, duties, and role.
Well most of the employees, after they are hired, are not even aware of what their job designation is and what their responsibilities for the same are. This leads to arising communication gaps, undone tasks, unfinished works, and the employees not knowing that they have missed out on one of their duties. Therefore, this must be the priority of the training manager to bestow the related information to the employees.
This would help you save time that might be wasted just because you missed it out during your training program. Also, busy corporate and brands cannot miss any chance to meet the deadlines of the clients, therefore, explain the roles and responsibilities of the employees that come under their job profile.
Make sure your team is familiar with the new one
Not just the name introduction but prepare a handout for the new employee that contains names, designations, and phone numbers of all the employees working with the brand. This would help ensure whom to contact when any situation occurs. Also, introduce the employee to the whole squad of yours and make sure they all are comfortable with each other.
Good teamwork often results in good and effective work outcomes.