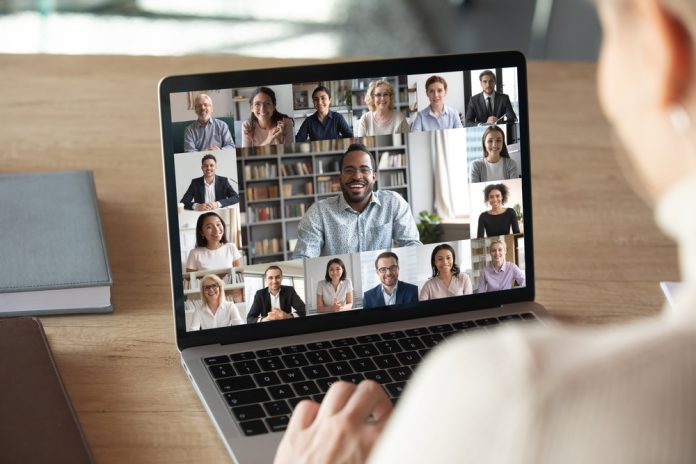 Until March 2020, my team and I crisscrossed the U.S. and Canada, conducting in-person training programs and onboarding over 10,000 sales professionals in the CCA Global Partners retail network, including Carpet One Floor & Home, Flooring America, Flooring Canada, and The Floor Trader.
Then along came the "P" word: Pandemic. We had no idea then that in 2022, we'd still be living with and dealing with the impacts of COVID-19. In 2020 as travel and in-person training came to a screeching halt, home improvement – and flooring, our core business – was booming.
With business (thankfully) surging and the increase of new hires for our retailers, we had to shift gears like many in the training world and create virtual training programs.
What started as a potentially "temporary Bandaid" has turned into a robust training curriculum just as successful and, in some ways, more productive as our previous tried-and-true in-person model.
CCA Global University updated our FAST START program, a virtual five-day course providing sales professionals at all experience levels skills to understand the standards of performance, how to improve interactions with customers and build their book of business, boost key sales metrics such as close rate and average ticket, strengthen their brand knowledge and learn best practices on gaining necessary referrals and reviews.
We were able to pivot quickly to give our members and staff training tools to help them stay open and stay in business. We now have more educational offerings than we've ever had. In addition to our traditional content about different programs and products, we created programs on how to sell virtually, how to do virtual walk-throughs, and more.
Like so many of you who had to transition to virtual training, we tweaked and revised all along the way until we hit the sweet spot for us. Here are a couple of tips we've found to boost our success rate:
Location, Location, Location.
We'd generally reserve a space in a hotel for the day for our previous in-person training sessions. Now, each retailer sets up a virtual training area within the retail store in a back room or office. That way, sales associates can follow up with customers, do some selling during and after session breaks, and immediately use the tactics they've just learned on-premise.
Find New Ways To Connect.
One of those intangible benefits of in-person training is the bonding and networking in hallways during breaks and over lunches. You want to be sure you're including one-on-one feedback to make sure you don't miss that connecting element when shifting from in-person to virtual. Break-out rooms in the virtual setting act as the informal connection in this setting.
Get Your C-Suite Involved.
Another silver lining for us is that we can bring together new hires and company leadership by switching to remote training. For example, our CEO and co-founder Howard Brodsky can now personally welcome new employees or share a personal message with current team members from his office in New Hampshire. If your company is like ours and has offices far-flung across the country, being able to weave leadership into training is a bonus that we couldn't truly tap into before.
Keep Them Engaged.
We've found that keeping trainees engaged is one of the keys to success in our new virtual reality. We put together unexpected items and ship them to employees as they train from home. We send snacks, K-cups of coffee, company-branded materials, whiteboards, flip charts, and markers. It sets up what to expect and keeps them engaged in the process.
Build In Breaks.
As employees adjust to virtual classroom learning, building private time for study off camera during sessions was a significant benefit.
Listen And React.
Listen to your people, and don't make assumptions about how they adapt to virtual training. We are constantly tweaking our programs and not afraid to continually update to ensure we incorporate what we are hearing from our trainees.
Our results have been eye-opening and a significant source of pride in our team's accomplishments. The department has realized significant cost savings by remaking the training in this current climate, and we passed those savings on to the learner. Plus, we now have the flexibility of same-day virtual classes. And we've doubled the number of participants we can train.
The last two years have been challenging, but I couldn't be prouder of how our team has deftly navigated our training efforts.