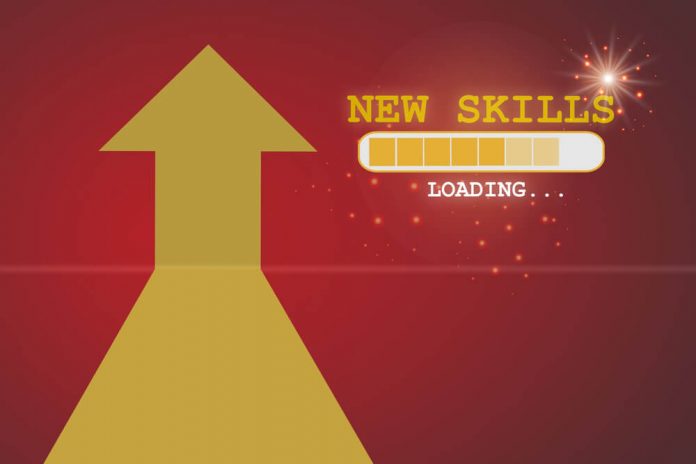 On the brink of Web3, business as we know it will evolve and shift into an era where traditional skills will need to be supplemented with emerging technologies. According to the World Economic Forum, half of all employees worldwide will need upskilling or reskilling by 2025 to stay competitive. While this leap into a new digital era has exciting potential, your workforce may not have the skills that they need to succeed.
PwC's 23rd Annual Global CEO Survey found that 74 percent of U.S. CEOs were concerned about the lack of availability of key skills in their workforce, and 77 percent of employees want to learn new skills or completely retrain to improve their future employability. Our 2022 PwC Global Workforce Hopes and Fears Survey also notes that younger workers, 41 percent of Gen Z employees, are concerned that they are not receiving sufficient digital and technology skills training from their employer. Yet, only 18 percent of CEOs said they have made significant progress in establishing an upskilling program.
Perhaps this is because they don't know where to start or due to other competing priorities. However, companies need to start taking action now or their competitors will have an advantage in their business and the talent market. To solve today's problems and those that will arise in the future, employees likely will require a different set of skills. We now are seeing the shift in upskilling from a nice-to-have employee perk to a business imperative that will power companies to operate in our next normal.
Uncover the Digital Skills Gaps in Your Organization
In order to achieve upskilling at scale, organizations first should understand employees' current skills gaps. There is a wealth of data available to help companies understand the skills required for today and in the future, broken down by a company's industry and specific roles. This data is crucial, as measurable improvement to the skills gap will not be realized without understanding what the gap is—both for the current and future workforce.
Companies also should bring employees along on their upskilling journeys to identify where they'd like specialized training, to drive adoption and to ensure that the upskilling directly targets areas that will have an impact on the specific job role. At PwC, we found that a citizen-led approach was successful partly because the feedback gathered from employees was invaluable in better understanding where our gaps and areas of opportunities existed. When we asked various teams how they spend their time, we found that upwards of 60 percent of those efforts focused on acquiring and preparing data for analysis. Recognizing this as a major pain point for our teams, we proceeded to train approximately 40,000 people in 18 months on core data skills—acquisition, visualization, bot-building, and task automation—to make the preparation of data smoother and faster and unlock time for our workforce to focus on more complex projects.
Invest in Innovation and Digital Learning Tools
Once business leaders have a better understanding of the target skills needed, they should pull together a well-informed strategy and focus on providing the necessary training assets. It is important that training is highly personalized to the individual employee for targeted upskilling —in areas that are relevant to their job now and in the future.
Companies also should consider investing in a digital upskilling platform to better power their upskilling journey. This can help companies identify the skills gap, create customized learning pathways to equip employees with experiential learnings to put their new skills to the test, as well as provide actionable insights to leadership on how the company is performing against its strategic goals.
Embrace the Initial Dip in Workforce Productivity
Upskilling your organization takes both time and a high level of commitment in order to reap its full benefits. As a result, early on, employees likely will need to spend less time on their everyday tasks in order to find the time to prioritize learning a new skill set. Although this slight productivity dip may seem daunting to business leaders, it shows employees are taking their trainings seriously and that management is ensuring employees have the time to focus on their personalized upskilling journeys.
Creating space for upskilling initially could lead to minimal loss in productivity, but likely will reap rewards in the end. In fact, 66 percent of employers expect an ROI for upskilling within one year.
Once employees are able to unleash their newly learned skills, organizations can expect to see an explosion of productivity as a direct result. When employees are equipped with the right skills, technology, and vision, one of the best returns will be their newfound ability to innovate and automate. This can provide them with the time they need to do more analysis and strategic thinking, which can lead to improved business decisions and outcomes.
By investing in digital upskilling, companies can feel confident their workforce has the skills and continuous learning culture that is needed to take their business into the future. The acceleration of technology over the last two years has shown us that emerging tech is fundamentally changing the digital landscape. Employees can become a powerful innovation force to help their companies stay relevant and even thrive in our new technological era.