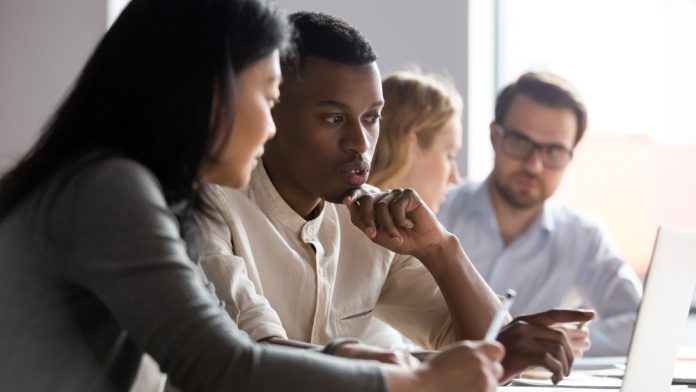 Succession planning and executive development are critical to any organization's long-term health and vitality. When companies invest in developing their top talent, it creates cultures of excellence and high performance. However, in many instances, most companies are not proactive in taking the initiative needed to strengthen the skills and capabilities of their senior leaders. Executive development often takes a back seat to other priorities for the business.
Great companies make talent development a key strategic focus for succession planning and organizational effectiveness. This must start at the top of an organization with the Board and c-suite. Strong Boards know the importance of succession, whether for the CEO position or other key roles in the organization. To get succession right, the proper executive development programs must be implemented. Ones give senior leaders the insights, knowledge, and wisdom needed to accelerate growth.
We recently completed an executive development program for one of our clients in the financial services industry. The Board requested this program to prepare leaders across the company for succession. Here are some of the program's highlights, lessons learned, and critical takeaways.
The Challenge
CEO Succession became the organization's top priority as their incumbent CEO was preparing for retirement. As the Board began evaluating internal and external candidates, they determined that there were other succession needs across the c-suite. This is typical in many CEO Succession transitions as roles and responsibilities change for many leaders at the top of the organization. The Board requested that the CHRO, and his senior leadership team, build a customized executive development program for the company's Top 75 leaders.
The Solutions
We partnered with their Global Head of Corporate and Organizational Development to customize an approach that would provide quantitative and qualitative feedback to the senior leaders one level below the c-suite. When building a strong executive development program, there are three critical areas that must be included in the process. First, the assessment phase is used to gather and collect feedback for participants in the program. We used a combination of quantitative (e.g., personality inventories, cognitive ability tests, and 360-degree feedback surveys) and qualitative (e.g., behavioral event interviews) methods for the assessment work. Quantitative methods like personality tests and 360s give great insights into how leaders are wired and how others view them. Additionally, behavioral leadership interviews allow leaders to review and discuss events throughout their life that have shaped who they are today. The valuable insights collected in the assessment phase lay the groundwork for strong feedback and development planning sessions.
Second, once participants went through the assessment phase, feedback was provided, and leaders had the opportunity to build their development plans. A great development plan provides a leader with 3-4 goals they can work on throughout a six-to-twelve-month period. After leaders developed their plans, they had four-way alignment meetings with their c-suite manager, HRBP, and leadership advisor. These types of meetings are critical to any successful development program. There needs to be agreement on what a leader will work on so they can be prepared for additional duties and responsibilities when the opportunity arises.
Lastly, those that had been identified as part of the upcoming succession changes, they had the opportunity to work with one of our leadership advisors for a six-month coaching engagement. This ensured that the behaviors and action items highlighted in their development plans would be implemented as they prepared for leadership transitions. 
The Results
The executive development program was rolled-out in waves, with 13-15 participants in each cohort. Six months after cohort one completed the program, two of the twelve leaders were promoted to the c-suite. After completing waves two and three, an additional fifteen leaders were given new roles and responsibilities for the organization. By the end of the program, over 50 percent of the participants took on roles of increased scale and scope.
Key Takeaways
Feedback Became Part of the Culture: The four-way alignment meetings started a consistent trend and cadence around ongoing developmental conversations between managers and their direct reports. Program participants started having regular developmental meetings with their people, which cascaded down to the organization's lower levels. This shifted the culture to have more of a focus on professional development. One that would extend beyond the scope of the executive program we designed for our client.
New Leadership Skills Were Needed to Respond to Ever-Changing Demands of the Business: As a result of the executive development program, the company realized that new leadership skills were needed to respond to the organizational changes that took place as a result of the pandemic. How leaders engaged with their teams changed with the shift to working remotely. They revised their leadership competency model to reflect more of a focus on the skills needed to work in a hybrid work environment. The company also refined its leadership priorities to focus more on diversity, equity, and inclusion in response to the social justice events of 2020.
Focus on People and Relationships to Retain Talent: Aggregate data from the process indicated that leaders across the business focused on results and performance at the expense of people and relationships. This issue was only exacerbated when people had to shift to working from home, where face-to-face communication and collaboration were not permitted. In meeting with the CHRO for program evaluation, it was determined that to keep employees engaged and satisfied in their roles, senior leaders needed to shift their mindset. There needed to be equal focus on driving results and creating a culture where communication and relationship-building were valued. This would become one of the top priorities for the company over the next year to retain talent. Employees that felt their work contributed to the greater good and that the relationships with their managers mattered (i.e., their managers cared about their growth and professional development) would be more excited and energized to stay with the organization.