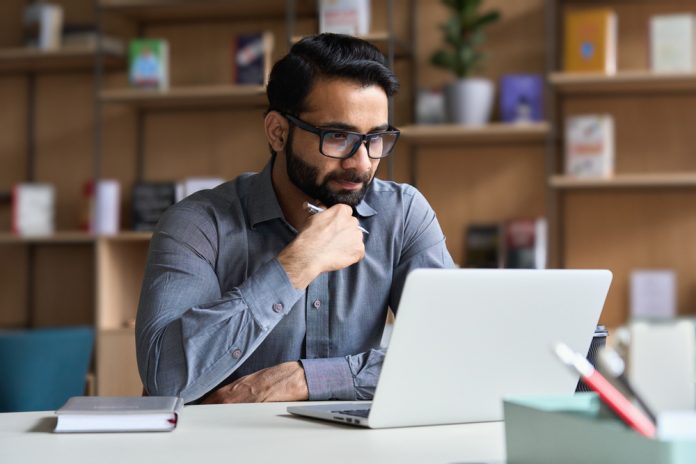 As Human Resources keeps pace with the rapid digital acceleration of just about every aspect of the modern business world, interviewing candidates remotely via video has become a standard operating procedure for many companies. The advantages of hiring teams are many. For example, video interviews allow you to interview more candidates more quickly; they can improve the quality of hires; and they can reduce your time-to-hire by a large margin, freeing up headspace for other HR priorities.
There are two basic types of video interviews:
Pre-recorded ones in which candidates are asked to record their answers to a series of questions, with their responses reviewed by the hiring team after the fact.
Live video interviews, in which the interviewer asks the candidate questions during a real-time virtual meeting.
Setting Up for a Live Interview
It may seem obvious, but the first step in preparing to conduct a video interview is to make sure all of your equipment is working. That means testing your camera, microphone, and speakers right before each call to ensure technical problems don't derail the process before it has even begun. You also will want to have a backup plan in case anything does go wrong—including having the candidate's phone number in case you need to reach them that way.
Whether you are conducting interviews from an office or at home, pick a spot that is well-lit, private, and free of distractions. You want to have the candidates' undivided attention. You also want to be able to give them yours, which means muting any chat or e-mail notifications that might otherwise pop up on your computer.
While you're preparing your gear and your environment, don't forget to prepare yourself. Remember that you're representing the organization for which you're recruiting talent, so you will want to be well-groomed and professionally attired. One good rule of thumb is to dress the same for a video interview as you would for a face-to-face one.
Asking the Right Kind of Question
There are several different types of questions you can ask a job applicant, with two primary types being behavioral and situational. By asking behavioral questions, you can gather insights into how a candidate handled a job-related situation in the past.
In contrast, situational questions ask candidates how they would approach a hypothetical future scenario, such as one that might arise at your workplace should they get the job. As such, situational questions are arguably more predictive of workplace success, since they relate directly to the role you're hiring for.
During an interview for a customer service position, for example, you could present the job applicant with a scenario about a customer who's angry about something that wasn't the company's fault. With video interviews, you might even present the scenario in the form of a short fictional video or audio recording. The candidate's response will allow you to gauge their conflict-resolution and customer-service skills.
Situational interview questions like this get the applicant to consider what will be expected of them as an employee if they're hired. They also reveal a person's ability to think on their feet, since they are not basic interview questions for which the applicant can prepare an answer in advance.
Avoiding Interview Fatigue
You probably have heard of the phenomenon dubbed "Zoom fatigue." It's a form of mental burnout that many of us have faced over the last several years, when meeting with clients or colleagues has meant staring at a screen for much of the workday. It can happen to the best of us—yes, even seasoned HR pros—especially if you find yourself interviewing multiple candidates across different time zones.
In that situation, pre-recorded interviews might save you a lot of unnecessary stress and scheduling complications, since you won't need to meet with candidates in real time. Once you upload your questions into your online interviewing software platform of choice, applicants can record their answers at any time—and you can watch them whenever it works best for you.
Following Up
Don't forget to follow up with each candidate, thanking them for their time and telling them about any next steps. According to data from LinkedIn, 94 percent of candidates say they're hungry for feedback, but only 41 percent say they've ever received any from the companies they've interviewed with. Provide a high-level assessment of a job seeker's strengths and areas for improvement—and ask for feedback in return. After all, knowing what brings out the best in job seekers (and what doesn't) will make you better at your job.
Yes, video interviews (whether live or pre-recorded) can save a company time and money. When done right, following the best practices outlined above, they also can provide a positive experience for both candidates and interviewers alike.