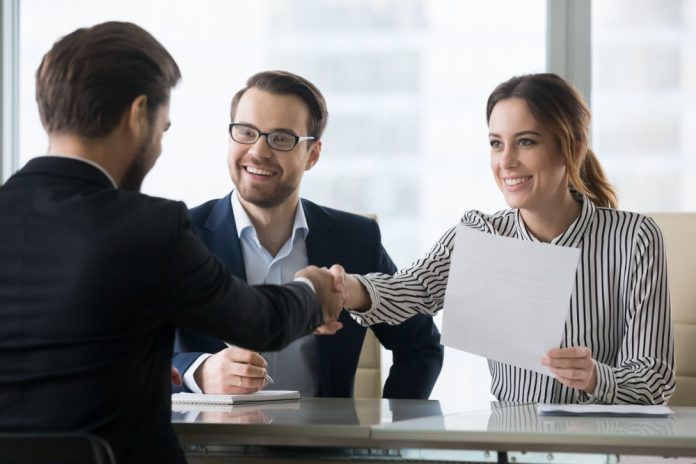 Chief financial officers (CFOs) are responsible for not only overseeing but driving an organization's profitability. In times of economic hardship, this role has become increasingly vital to business survival. That's why many organizations have turned to a recent trend in building an internal talent pool to take on the job, recognizing a need for candidates to adapt quickly and pivot to meet a rapidly changing market environment.
According to the Wall Street Journal, chief executives and recruiters of companies in hard-hit industries during the Coronavirus pandemic reversed their mindset of hiring from outside the organization (which was spurred by economic growth), turning to internal talent to steer their organizations through the pandemic. Internal candidates hold a deep knowledge of the company and its challenges, with experience and connections in the industry. Outside candidates are not likely to have the same competency and familiarity needed to focus on business continuity—a key driver in financial health during times of hardship. With a view of the short- and long-term direction of the business, internal candidates can balance their familiarity, resources, and crisis management skills, and be stretched to fit the organization's needs. Today's businesses need a CFO who can navigate changes.
Hiring from outside the organization can be costly: Starting salaries can be 18 to 20 percent more expensive for external candidates. While this is not an area to cut corners but rather to focus on long-term strategy, if an internal candidate is prepared to take on this role, costly recruiting fees and time lost to job training can be avoided. It's crucial to invest in the long term, as well as the organization's people. But how can an organization build a talent pipeline of strong candidates for the CFO role and strengthen the skills needed by today's finance leaders?
Preparing for the C-Suite
Continuing education must be integrated within accounting and finance professional's careers to remain both relevant and prepared. While it's important to brush up on finance fundamentals, future leaders must go beyond technical skills. By positioning employees in an organic environment that encourages face-to-face interaction with senior leadership, internal candidates can build strategic and leadership skills needed later in their careers. To bring this interaction to life, organizations must encourage their staff to be visible and add value. Allowing employees to deliver results side-by-side with senior leadership will provide firsthand experience and the opportunity to serve as a business partner, gaining insights in scenarios that require professional judgment or encourage them to determine what's needed to achieve and interpret results.
To strengthen skills needed by today's CFOs, employees also should regularly engage in professional development, whether on the individual or corporate level. Accounting and finance professionals can continue their education not only through workshops and courses but through exposure to conferences and industry events. In these events, professionals will have the chance to learn new skills, interact with other professionals outside the company, and build connections, which later will assist them when working in a cross-functional environment as a company leader.
Creating a Cross-Functional Environment
In creating a talent pipeline, organizations also should reap the benefits of a cross-functional environment. With exposure to multiple levels of the business, employees gain insight into the supply chain of their organization and the value each level provides. Every company also has change projects that are cross-functional by nature. These environments further mobilize employees when members at every level of the business are involved—from grassroots to senior leadership. This is an important way to build relationships with operational leaders and provide the opportunity for employees to practice and demonstrate skills before critical situations arise. Exposure to strategic and operational discussions, presentations of analytics, and even getting a firsthand look at the factory floor are all scenarios that contribute to a future CFO's vision.
In a remote setting, collaboration is key to creating this environment, as is utilizing technologies that allow us to do so. For example, at IMA (Institute of Management Accountants), we implemented tools including Microsoft Teams and Microsoft Planner that allow our teams to work together from home on both a global and cross-functional scale. Utilizing mediums that allow for easy collaboration is essential in connecting with team members to emulate face-to-face interaction, whether with new or familiar staff.
Identifying the Best Fit
It is always risky to bring in an external candidate, especially with it being difficult to gauge their personality or fit within the organization's culture until they get started on the job. This is increasingly true in remote environments, where you may not be immediately able to determine their in-person leadership style. External talent brings the advantage of an outside perspective, but this may not stack up to an internal candidate's familiarity with the business and its direction. Whether internal or external, it's also vital to confirm the candidate's understanding of the realities and demands of the role.
To identify if an internal candidate is prepared for promotion to CFO, consider if they are the best fit for the job among all candidates. Their time with the company speaks to their familiarity, but the skills they've displayed, along with their results achieved within the organization, are a key indicator of whether they possess the required skills. Is the candidate a proven leader? Can they stretch beyond technical skills to more strategic thinking? Can they adapt to a crisis? If internal candidates aren't ready, then you may need to look outside the organization. But if the answer is "Yes" to these questions, you have just found your new CFO.