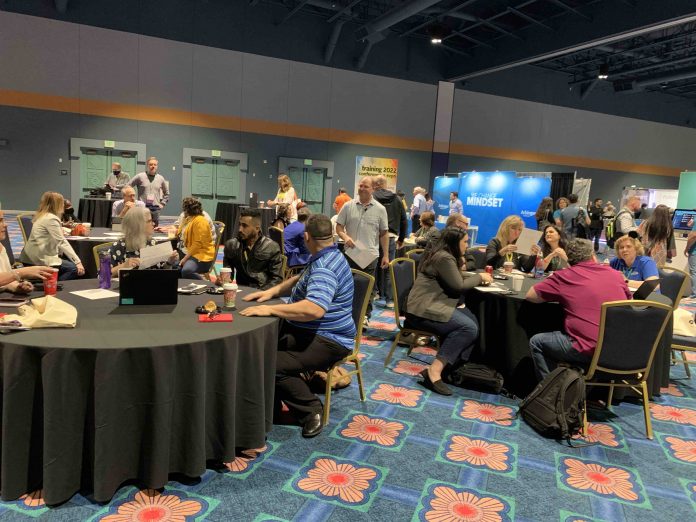 Do you have training knowledge, experience, or expertise to share?
Click HERE to submit a session proposal for Training magazine's 46th annual Training Conference & Expo (Feb. 13-15, 2023, at Disney's Coronado Springs Resort in Orlando, Florida). If your session is accepted, the primary presenter will receive a 3-Day Conference registration for free (value $1,895) and up to two co-presenters will receive a 50% discount on their registration fee.
We welcome submissions from in-the-trenches training professionals, consultants, authors and vendors from corporations, academia, nonprofits, government and the military.
When you submit your proposal, include practical advice, key success factors, measurements, an explanation of the challenges you've resolved, and lessons learned.
ABOUT THE EVENT
The Training 2023 Conference & Expo is brought to you by Training — the industry's leading magazine and your source for professional development. For more than 50 years, Training magazine has advocated corporate learning and workforce enrichment for business results.
ABOUT THE AUDIENCE
Conference participants are learning professionals from all sectors including academic institutions, government/military, healthcare, manufacturing, finance, transportation and business services. They include designers, developers, instructors, facilitators, coordinators, managers, and learning executives — anyone charged with increasing performance in the workplace.
ABOUT THE PROCESS
Click HERE to read more about the proposal submission process, including the info you will need to provide, proposal steps, and evaluation criteria.
REMINDER: DEADLINE IS TUESDAY, JULY 5!