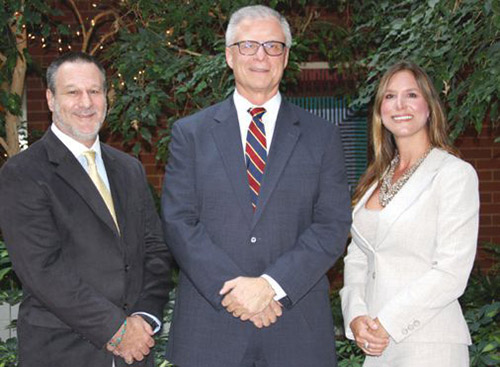 The changes coming with the introduction of the Affordable Care Act mean trainers at a health insurer such as Capital BlueCross (CBC) have their work cut out for them. With a public often concerned about what health-care reform means to their coverage, trainers at CBC have prepared their employees with answers to top questions. At the same time, the HR Talent Management team at CBC has distinguished itself with a leadership development program that continues to produce top-notch executives. The company has quantifiable results that prove these efforts are paying off.
CONFRONTING CHANGE
"Changes in the health-care insurance market are rippling across every sector of the U.S. health-care system. Every aspect of CBC business is undergoing change due to health-care reform," says Senior Vice President, Human Resources Steve Krupinski. "The training, development, and change strategy must align to the business and demonstrate impact. 2013 was the year for learning and development at CBC to behave like a business needing to execute on our learning and development strategy while improving our operational effectiveness."
Successfully meeting these challenges is facilitated by the change management components of the company's leadership development curriculum. "We built a learning and development and change management strategy focusing on enhancing organizational and employee performance and received complete sponsorship from the senior leadership team," says Krupinski. "Human Resources, with a focus on learning and development, has 'a seat at the table' and is considered a key business partner. We ensure that we link every decision and dollar spent to business goals and marketplace challenges. We embody dual brain thinking by ensuring the learning and development's operational effectiveness is demonstrated by the maturity of our learning strategy and the linkage to the business. As a result, employee development is accomplished at all levels by weaving it directly into the corporate strategy, initiatives, and priorities."
Change also is facilitated by efficient coordination between the company's lines of business. "The Board of Directors and Senior Leadership Team actively sponsor, engage, and participate in leadership and employee development as a way to foster communication and collaboration between functional areas within the organization," says Director, Talent Management Jodi Lynne Blanch. "The results of their actions have created a learning culture and realized direct impact to the business bottom line."
To support CBC's strategic priorities, Blanch and the HR Talent Management team built a talent management and change management capability throughout the organization to drive CBC's competitive advantage. She says Learning and Development achieved this by partnering with the Senior Leadership Team to improve organizational effectiveness through:
Assessing the learning needs and translating external business trends into internal actions to achieve business results.

Facilitating just-in-time training, as well as comprehensive, best practice, and targeted leadership development offerings.

Continuous communication of the core competencies and leadership attributes that drive critical success behaviors.

Integration of a progressive change management capability and project management discipline to develop an implementation mindset for managing strategic projects.

Integrating innovative HR practices to match business requirements: talent sourcing, employee and leadership development, succession management, performance management, and organizational design.
FOCUS ON CORE COMPETENCIES
"Leadership development at CBC is the intentional effort to assess leaders and emerging talent at individual and organizational levels," says Blanch. "We provide learner-centric opportunities to enhance their leadership capabilities for today while preparing them for tomorrow's leadership challenges."
CBC's HR Talent Management Team established a targeted and tiered leadership development curriculum to guide leader development in support of the business strategy. This curriculum includes:
Senior Leadership Education: Executive Edge (external senior leadership development for 10 leaders per year)

Breakthrough Leadership (CEO-nominated leader cohort)

Leadership Edge (director level)

Management Edge (supervisor/manager level)

Emerging Leaders: Management Foundations (highpotential individual contributors and new managers)
As part of the leadership development process, CBC provides participants with Customized Leader Consultations (CLC). These one-on-one consultations are unique to each learner, occur upon completion of a flagship course, and serve as a behavioral reinforcement to the learning that occurred in their designated session. The consultations comprise a certified executive coach meeting with the designated participant to review, dissect, and coach to the individual strengths and challenges of the learner.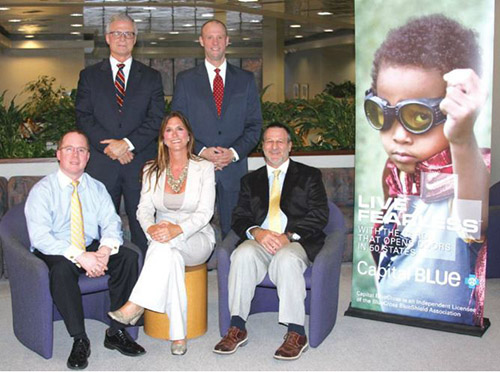 "We also have instituted a 'leader as teacher' philosophy in which leaders share key lessons learned through the leadership development sessions and engage in discussions with their direct reports as part of the actual leadership development curriculum. This is our primary mentoring approach—leaders teaching future leaders," says Blanch. This approach reinforces learning and ensures every manager experiences support from his or her immediate supervisor by engaging in coaching conversations during the actual sessions."
Onboarding processes for new leaders are as structured as the company's leadership development program. "We have implemented a Leader Transition and Onboarding process with an execution framework. It highlights a structured, fit-for-purpose process that is designed to help facilitate and accelerate each leader's transition into his or her new role," says Blanch. "The plan is addressing both onboarding new leaders to the organization, and successful transition of existing leaders into new roles by minimizing the possibility of derailment, facilitating a smoother integration experience, and accelerating performance results."
As a result of the formalized new leader transition and onboarding approach, Blanch says 100 percent of new leaders have reported a successful transition. The Senior Leadership Team reports an increased speed of assimilation of new leaders, and improved engagement scores for every team that has participated in team effectiveness work. Upon completion of team effectiveness:
83 percent of employees felt they had a better understanding of the background and capabilities of their new leader and the vision.

94 percent of employees agreed they have a sense of their new leader's leadership style.

91 percent of employees had clarity on their roles and responsibilities.
BLENDED APPROACH
The well-rounded curriculum the company provides offers ample opportunities for both live, face-to-face learning and online live and prerecorded e-learning sessions. In 2009, as part of the overall Human Resources strategic plan, Krupinski initiated a leadership development strategy focused on corporate instructor-led training on leadership development and strategic initiatives while increasing e-learning offerings to more than a thousand online courses and simulations, and more than 20,000 business-related books. Benefits of CBC's enhanced use of e-learning include:
Reinforcing CBC's flagship programs, Management Foundations, Management Edge, and Leadership Edge through blended learning with 93 percent of participants reporting the blended course content is related directly to their performance goals and competency performance.

Enabling all employees to be trained on new software updates such as Microsoft Office 2013 prior to software launch.

The Project Management Office currently is using elearning's official Project Management Professional (PMP) training curriculum to prepare for the PMP certification.

Allowing every manager in the company to develop their employees in a cost-effective manner while ensuring all employees receive continuous development.

New employee harassment, sexual harassment, and diversity compliance training facilitated entirely through e-learning. In the most recent CBC e-learning survey, more than 70 percent of employees reported they could apply training to their jobs, and 62 percent of employees reported they used e-learning for their personal development, in addition to their developmental assignment from their manager.
ENSURING ENGAGEMENT
CBC also has embarked on an effort to focus on employee engagement and retention with a holistic approach, from formalized initiatives to open communication from senior leaders, Blanch notes. "We believe in our employees and their future" is the message delivered by a robust learning and development program, an important component of CBC's employee engagement efforts, Blanch says. "We align all of our training initiatives with corporate strategy, to help drive personal accountability, strengthen understanding of how individual contributions help the company succeed, and enhance employee engagement. We pay close attention to the positive impact of our training initiatives, and also look at related indicators to identify gaps and link training to organizational needs (e.g., customer focus and retention and employee retention)."
An important part of ensuring engagement is paying attention to leaders in the making. "HR leads the succession and talent development process and has been integral to the organization's success in identifying and recognizing talent, developing bench strength, retaining key talent, and placing talent in critical positions to ensure leadership continuity," says Blanch. "Through our customized succession planning and talent review process, we can identify, assess, and develop high-potential talent and mentor the company's future leaders to maintain a steady pipeline of 'ready-now' candidates." The company's Succession Management Model is composed of the following:
CEO and Executive Team are committed to the process.

A consistent, integrated, and aligned succession management process executed at all levels and focused on both technical/professional and management roles.

A transparent process in which managers talk about talent often throughout the year and have candid discussions with their employees about their performance, career aspirations, and development needs for possible next positions.

Leadership accountability in which functional leadership at all management levels, as well as HR, ensures that key positions are filled with high-performing, qualified people identified through succession management.

Talent mobility such that managers discuss and share their best people to leverage talent throughout the organization. Employees move seamlessly from one job to the next, often crossing business and functional lines.
CBC also launched an enterprise-wide recognition program, Excel Blue, that strives to connect leaders to people, build employee career commitment, inspire achievement in peer groups, and reinforce employee value. Says Krupinski: "Excel Blue will help create a culture of recognition and appreciation that promotes and reinforces behaviors that exemplify who we are, what we value, and what we need for business and personal success; and reinforces our change management and engagement efforts. CBC is committed to measuring, growing, and leveraging employee engagement as a business differentiator to help us better serve our customers."