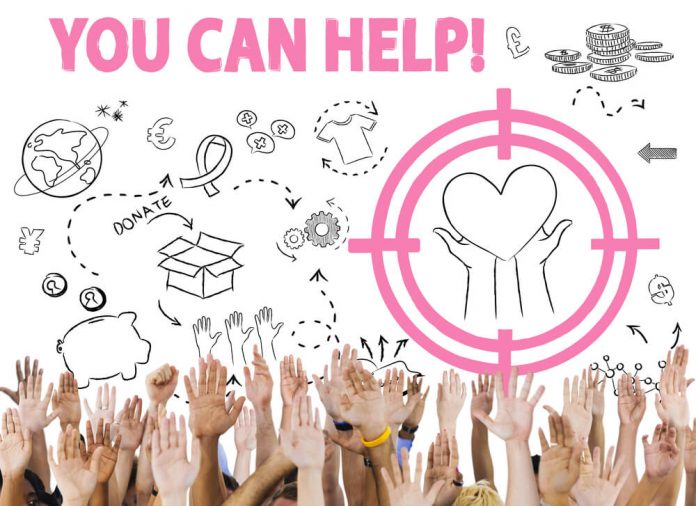 As Be Found Online's co-founder, I love running a digital marketing agency. I helped co-found the company because I loved the work I was doing and helping brands find success through digital marketing. While I enjoy helping other companies make money, I also care about giving back to the local communities in which we work—it's one of the top values we carry. In fact, one of my biggest personal struggles was the conflict between the joy of running a company and making a profit and my belief in the importance of giving back to the community. It felt almost impossible to do both—it was a balance that was hard to strike at first.
Fortunately for me, I was able to find my happy medium through discovering and partnering with organizations like Conscious Capitalism. The idea behind the organization and the concept, in general, is that we can integrate pro-capitalism beliefs with social responsibility and still do good in this world. We can use our profits to help ourselves, and also the community we are deeply rooted in.
I found that creating a culture that gives back and prioritizes social responsibility actually improves overall employee morale. At Be Found Online (BFO), we always encourage our team to be good human beings and make a positive difference in the world, no matter how small. In my opinion, our 95 percent employee retention rate—which is almost unheard of for a marketing agency—is largely due to the culture we have created.
Tips to Make an Impact
I say all of this to highlight the fact that I understand that overwhelming feeling of not knowing where to begin. It sounds great in theory, but in actual practice, how do you use your company resources to make a positive impact in your community? I'm here to tell you that it is possible and it doesn't require massive change.
You can start small with these tips:
Understand that even small businesses can make a difference.
You don't have to be a billionaire, or do things on a global scale, to make a difference. You can start small, in your own backyard. At BFO, we constantly seek out opportunities to get involved in our local Chicago community with things like clothing drives for veterans, winter survival packs for the homeless, Toys for Tots, and more. In addition, we have an ongoing relationship with Aspire Chicago, a nonprofit organization that supports the successes of children and adults with developmental disabilities, strengthening their families and building embracing communities in Illinois and Wisconsin. Not only is helping in your own community a great way to get started, it's also a way for you to see firsthand the impact of your efforts.
Empower your employees to give back to their causes.
It's great to have causes that you promote and invest in as a company, but your people also have their own passions and causes they would like to give back to. As a leader, you can use your resources to empower them to invest in the causes they care about. To help sponsor our employees in these efforts, we offer our team Voluntary Time Off (VTO), so they can use paid time to volunteer at organizations of their choosing. In fact, many of the local community involvement initiatives mentioned previously were ideas that came from the team. Encouraging your team to make an individual impact locally can be the first step in fostering a company-led initiative.
Less small talk, more big talk.
Connections are everything. I have found that building relationships with companies that share the same values of hard work, giving back, and staying humble allowed for important conversations to take place. We have always made it a point to work with "companies that give a damn." If you find yourself partnering with other organizations that think like you and share your principles, it becomes far easier to pool your resources together and make a real difference.
Profits aren't evil.
Successful businesses need money to run. How else will you pay your employees' salaries, literally keep the lights on and the water running? The profit itself is a necessity. Now, what you do with the excess is up to you. This is the part where you get to decide who or what you will invest in. Organize a company-wide food drive and pay your employees for their time, take a small team to a soup kitchen and give back to those in need. There are plenty of ways you can use your profits to make a positive impact, and that way, you can feel good about how successful you are as a business.
5. It's a marathon, not a sprint.
You're allowed to have hiccups and setbacks in your journey. If you are committed to your goals and have a strong value system, setbacks will be just that—challenges to overcome, not dead ends. Surround yourself with a community of friends, co-workers, and employees who encourage you to continue. The key here is to remember that no matter how big or small your efforts, they will make an impact.
You Don't Have to Choose
The greatest lesson I've learned is that you can run a successful business, make money, and do good things in the world all at the same time. I don't have to choose, and neither do you. Get your team involved, encourage them to give back to the causes that matter to them. Show them, and yourself, that when you say you want to make a difference in the world, you really mean it.