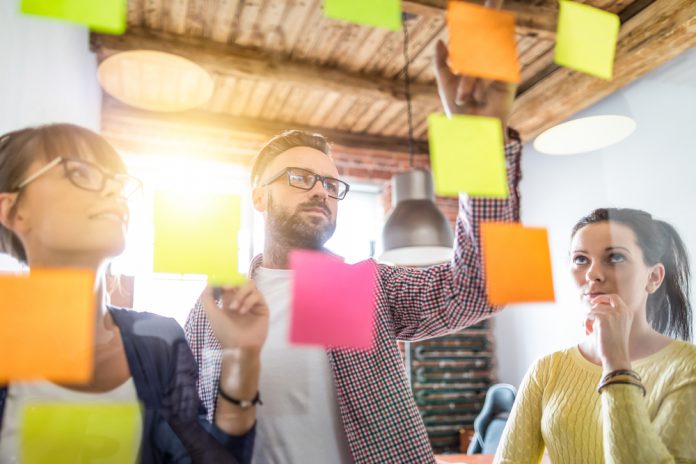 2020 has seen us embrace new technologies to stay connected and aligned on business operations. This transformation was thrust upon businesses and employees as a means of demand rather than tested and organically accepted. 2021 will see additional operating systems – including technological developments – running throughout businesses as they look to make this year count.
But in order for them to fully recover, they first have to nurture new change management approaches before accelerating and scaling up. In order to achieve big things this year, Australian businesses will have to start small.
First of all, businesses must understand the objective of this change. Whether it be investing in new machinery and equipment, a new software rollout, or a complete lift and shift to the cloud. Does it solve existing business problems or does it cause new ones? It is also important to ensure your objective is aligned with your organization's strategy. Use all the resources you have on hand – with the help of technology and data – then bring your team of tech and industry specialists on board to align on your overall objective.
The concept of a workforce 'nailing it and then scaling it' memorandum comes down to risk and reward. Once you've tweaked with a concept in a relatively low-cost environment and you discover it works, amplify it tenfold to your workforce.
Spend time understanding your barriers, limitations, what you don't know, and where the gaps are, and what you need to find out. Take a leap of faith, learn, and then scale.
Change Management and Reward
New systems and operations allow others in your organization the opportunity to shine. Don't force change on the team but instead collaborate and coordinate with your team to get maximum buy-in. Have champions that will support you, be motivated by your innovation, and then give them the opportunity to shine and the tools needed to best reflect the change.
Crucially, set achievable benchmarks of success – through KPIs, goal objectives, and timelines to gauge what it is going to look like.
Once you have that initial buy-in from a core group of stakeholders or decision-makers from within your team, it's time to scale up. These voices become sounds of advocacy and can permeate your 2021 operational changes throughout the business – resulting in both minimal disruption or friction.
Ensure the execution of the idea is strategized properly – internal comms, learning seminars, and timelines are all achievable. If an additional budget is required, seek and approve this at an early stage to alleviate disruption.
Lastly, always check in to make sure the new process is working throughout the year – this could be through surveys, data collection, etc. Perhaps your goal is to claw back operational time so your employees have time back to work on other areas of the business. Importantly, if the change is directly linked to customer retention or attraction, run the numbers and make sure your new business pipeline is strong.
Starting with small changes can result in a big year for your business.