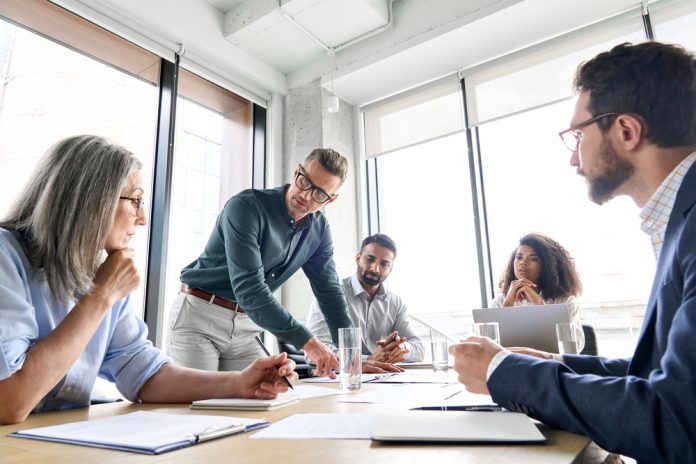 Career coaches, training experts, and facilitators have been a staple in enterprise learning and development for decades. However, the number of executive coaches has dramatically risen in recent years. The International Coaching Federation (ICF), just one organization that trains and certifies coaches, notes that approximately 71,000 coaches were practicing worldwide in 2019 – a 33 percent jump since 2015.
It's easy to understand why. Executive coaches and leadership trainers are instrumental in giving actionable feedback and guidance, helping rising leaders, and preparing even the most senior professionals for their next career moves, whether to the C-suite, boardroom or simply becoming a more strategic, effective leader.
The Covid-19 pandemic turned the typical enterprise leadership development playbook on its head, turning what used to be live training into virtual sessions – whether group or one-on-one. In fact, ICF reported that in-person coaching has decreased by more than 80 percent since the pandemic's onset in 2020.
Online learning. Countless coaching options. Various formats. HR leaders and learning and development managers must navigate a sea of choices to select the right coaching partner for their organization. This guide covers what you need to consider.
Weigh the benefits of virtual or onsite.
In our new hybrid way of work, companies must consider the tradeoffs of in-person coaching versus hybrid. Global teams, regional centers, and an increasing number of employees choosing to work from home have given weight to the virtual format.
Recent best practice advice notes that to be inclusive and respectful of all employees, assuming everyone is remote is best practice. That means treating every employee as though they are working from home, even if a portion is coming into an office. Virtual-first gives teams a level playing field, avoids biases like visibility and relationship bias, and ensures everyone has the same experience.
There are other merits to virtual coachings, such as:
Affordability: Virtual coaching means coaches no longer must travel and companies no longer must pay expensive coach day rates. Therefore, coaching remotely typically becomes more affordable, especially at scale.
Convenience: Both coach and client can log in from the comfort of their laptop, their office, their car, their home – wherever they choose to be that is quiet and allows for focus.
Tech-enabled. Features like recording, breakout rooms, enhanced microphone settings, and backdrops have allowed for increased privacy, creativity, and engagement.
Self-paced. Virtual allows for another benefit, often overlooked: the opportunity to self-pace learning. In-person models may be limited on days or times; virtual opens the door for a wider calendar range, allowing participants to work with a coach when it best suits them. Additionally, a worldwide network of coaches also opens the door to time zone efficiencies. 
How to determine your executive coaching budget
Executive coaching models can vary wildly depending on hourly rates, day rates, group sessions, in-person versus virtual, and so on. You'll find that rates also vary based on your coach's experience. Junior coaches or those new to the business may be far more affordable, but they also may lack real-world business experience. It's not unusual for coaching rates to range from $400 to $1,200 an hour. Some coaches offer quarterly or annual engagements for a flat fee (for example, $50,000 per year).
You'll also find that not every coach is a certified coach. What matters to many executives and leaders as they rise is that they want a real-world, senior business perspective. This perspective may come from current board directors, former CEOs, and other experts in the executive realm, such as financial leaders or branding professionals.
When considering your executive coaching budget and who may be a good fit, we encourage you to think about who among your workforce could use your support most and why. In terms of senior leaders, for example, these profiles may need coaching:
Leaders on the path to promotion. Director to senior director to VP. This upper tier of management marks a major shift in leadership and responsibility.
First time in the C-suite. Leaders who are new to C-suite responsibilities and a more holistic, cross-functional approach to management.
Leaders on the path to the boardroom. The boardroom is a shift from managing to advising; it requires honing your value proposition and a deeper level of collaboration.
Many companies purchase packages of hours or allot budgets to dedicated coaches to support these profiles of senior leaders.
Experience serving your specific target
Companies should look to coaches, firms, or platforms that have deep experience working with their user profiles. Middle management has drastically different needs than recent graduates or C-suite executives.
Look for companies with an impressive and established list of clients that are like your business, have case studies and testimonials to share, and offer a track record of success for your profile.
For executives or board coaches, you may want to seek out coaches who have "been there" – they've led in the C-suite, managed a P&L, and served on or are currently serving on a board. While this is not a hard and fast rule, real-world experience can make all the difference in providing fast and actionable support.
Consider how you will determine and share your return on investment (ROI)
Some companies frame coaching as an HR-driven program, while others frame it as more of a soft perk. Regardless of how coaching is presented to professionals, one thing is certain: the urgency to support and maintain top talent drives an increased interest in learning and development budgets.
Raconteur recently reported that "with the economy in post-pandemic turmoil, employees from junior team members up to boardroom level are looking for ways to secure their future. The focus on personal well-being and autonomy also fuels a drive for the fulfillment, as lines blur between the workplace and home."
Perks aside, most companies are still interested in tracking employee engagement and return on investment. You'll want to ensure your investment pays off – is your workforce leveraging coaching? How are they benefitting? How has it changed their perspective on their career and/or relationship with you as their employer? Have they gotten closer to their goals? If these or other metrics are important to your program's success, ensure your coaching partner can deliver these insights.