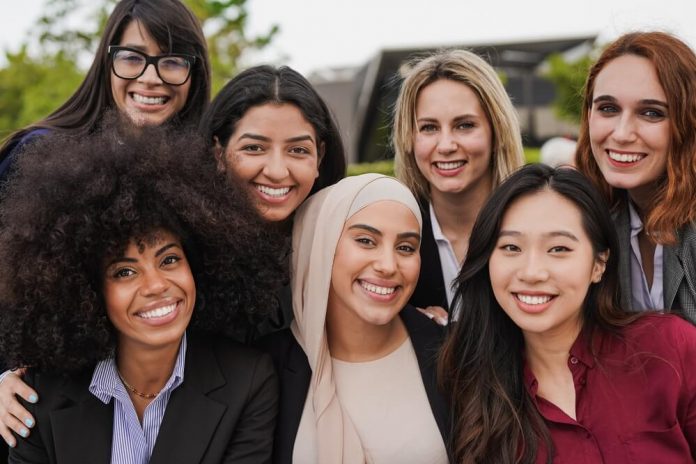 There was a problem, and so the CEO called Phyllis Reagin—a colleague of mine who, as both a Torch executive coach and former head of Diversity and Inclusion at Warner Brothers, often is called in to solve this particular kind of problem.
The "problem" was an issue with an employee who was both a woman and Black. Senior leaders told Reagin they could see she had potential, but that she was "too aggressive."
Reagin remembers that they requested coaching to help her become "nicer," which struck her as odd since "playing nice" was hardly a value in the high-profile entertainment company employing the woman.
But then again, it wasn't unexpected. Black women, in particular, often receive criticism that's less about their capacity as leaders, and more about racist and sexist ideas of what real leaders look, sound and act like.
Reagin found herself in a scenario that executive coaches, particularly coaches of underrepresented women, face frequently: to be tasked with coaching a woman who is facing workplace barriers that are largely beyond her control. These barriers arise from the unconscious biases of superiors and the systemic racism that permeates the organization's practices and policies.
That's more than proven by the data: Recent research indicates that although women are making strides toward leadership positions, the number of women occupying C-suite roles remains low, with only 1 in 4 being a woman. The statistics are even bleaker for women of color, as only 1 in 20 hold these positions, according to the McKinsey Women in the Workplace 2022 report. Pay equity also has remained stagnant over the last two decades, as highlighted by Pew Research. Women are also less likely to have the kinds of professional networks that help them access better career opportunities.
Strategies that Can Help
While the problem is significant, complex, and does not have a silver bullet solution, there are strategies that can help women of color and their peers facing similar situations. Many executive coaches who work with underrepresented women advocate for one strategy above all others: helping their clients build strong relationships within their organization. This involves not only cultivating strong connections with their managers and colleagues but also forming bonds with potential sponsors, mentors, and advocates.
Since women of color especially are less likely to have friends and family who are executives or in senior leadership positions, their network can be limited. Executive coach Sophia Toh highlights that building the right kinds of connections can pose challenges for her clients. "Very rarely do I have women telling me that they don't deserve [the next] job anymore," she says. "They've already proven their capabilities, they know they're good enough. Instead, they're wondering if they can make it because they can't get into the bro club."
Toh has firsthand experience with the benefits of building a robust professional network. During her time as an executive, she invested significant time in cultivating relationships to ensure that others knew who she was "beyond just my label of Asian woman." When she encountered systemic challenges, she was able to leverage those allies to gain support and advocacy.
What Toh did is something another executive coach, Karuna Thomas, refers to as creating a personal board of directors (PBOD). Such a valuable resource for individuals in both their professional and personal lives should comprise people championing and advocating for an individual's work at all levels of an organization. Despite the clear benefits of creating a PBOD, Thomas observes that many women continue to focus on acquiring academic qualifications in an effort to advance their careers, only to be denied promotions.
Case in point: Black women are the most educated demographic in the U.S., yet they still face significant challenges in obtaining managerial positions. It takes Black women 3.6 years to get promoted to a managerial position if they pursue it directly after college, compared to 2.1 years for white women. Additionally, underrepresented women may experience shifts in standards and expectations, leading to confusion about how to progress to the next level. This is where a PBOD can be helpful, particularly if developed early enough.
The Critical Role of the Manager
While managers can play a significant role in helping their direct reports advance, and can be members of a PBOD, it's important that women see their managers as part of a larger cohort, especially if their manager isn't supportive.
But ideally, managers are still playing a crucial role in helping their direct reports to advance. And that starts with managers getting to know who their reports are as individuals and building a foundation of trust and care.
Toh highlights that many good managers refrain from asking questions about their employees' backgrounds due to politeness. But this can create an unfortunate domino effect: When managers do not make an effort to have discussions and understand their direct reports' lives outside of work, it's harder for them to form trusting relationships. As a result, there is no psychological safety, which makes it difficult for managers to give—and direct reports to receive—the candid feedback they need to learn and develop.
When she led Diversity, Equity, and Inclusion at Warner Brothers, Reagin observed the most significant changes in managers when they prioritized building relationships. This involved connecting with individuals and recognizing that they shared the same interests and motivations.
For any organization to effectively advance underrepresented women, systemic change is crucial, but, as Reagin says, that work is only as effective as the people who are prepared to drive it.
And the leaders who drive it, while often well-intentioned, can struggle to move from awareness to action. Worse, they may not fully understand the nature of the problem, as was the case with the executives at the company who assumed the problem was with the senior Black woman, rather than the organizational culture. To paraphrase Taylor Swift, sometimes the problem is you.
But this, too, is where coaches can help, by helping leaders and managers identify their biases in a safe environment and holding them accountable for addressing them. This can create a ripple effect that extends beyond the individual to the entire organization and contributes to the creation of inclusive and equitable workplace systems for all.