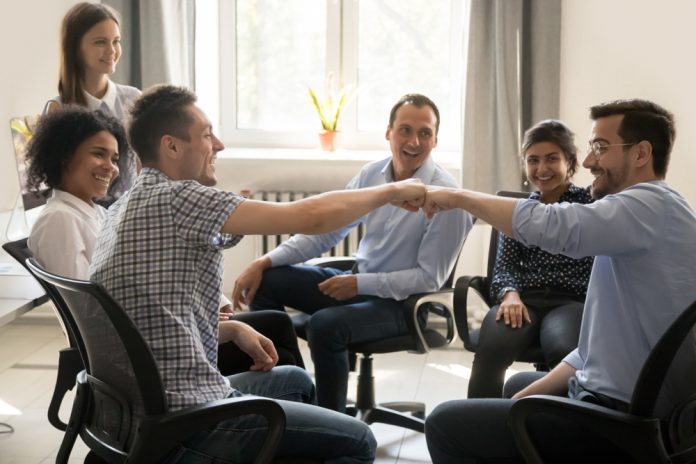 Developing a healthy workplace culture significantly impacts employees' attitudes, performance, and productivity levels. Humans want to grow at every phase of their lives because learning and development are in human nature. Encouraging growth and progress in a work environment requires not only the availability of high-end technology, equipment, and physical facilities but also business culture and leadership. Approximately 94 percent of managers and 88 percent of workers cited positive organizational culture as a fundamental driver of corporate success.
Creating a work environment where people can grow and progress generates high yields and increases ROI. A growing environment increases employee satisfaction and company profits by 33 percent, reduces employee turnover by 58 percent, and decreases long-term employee sick leaves. Here are six strategies that can help companies develop a healthy corporate culture for employees to outperform.
1. Prioritize Employee Mental Well-Being
Working around the clock can be terrifying, especially for full-time workers. Employees who run the rat race and clock in from 9 to 5 (or later) can experience a psychological breakdown. Some 14.5 percent of workers experience mental health issues while at work, according to the Mental Health Foundation. Employees with poor mental health will lose their focus on work, negatively impacting business performance. Organizations must take employee mental health seriously and provide employee assistance programs, online mental health support, and health assurance services to address mental health issues. Create a workplace culture where employees can easily discuss their mental health with their colleagues and managers. This is something that should not be kept in the closet.
2. Streamline the Information Flow
Organizations should facilitate the flow of authentic and honest information in this volatile environment. A transparent working structure enables employees to think more strategically and provides insight into their job responsibilities. In this era of social media, where data gets unleashed easily, organizations should not spin information. Companies that encourage deep-seated honesty, candid work environments, and clear structure are more likely to be trusted and heard by their employees and customers.
3. Plan and Organize Company Events
Organizing events or social gatherings is a great way to develop an environment of growth. Employees who meet their colleagues outside the office or boardroom create a sense of community. Up to 350 percent of employee productivity, motivation, and concentration can be increased through a shared culture and sense of togetherness, according to research by the Center for Talent Innovation.
4. Build Strong Communication Channels
High-end technology has made communication at breakneck speeds simpler than ever before. Furthermore, Internet communication technologies such as WhatsApp, Slack, and Zoom are becoming increasingly popular among multinational workforces. Every day, approximately 269 billion e-mail messages are sent worldwide. Still, it's getting much easier to overlook business e-mails or messages. Poor communication can negatively influence every department of an organization. Thus, companies should focus on establishing strong communication channels through which they can communicate about the company's progress, employees' roles, and other long-term goals.
5. Offer Career Growth Opportunities
Every employee is highly concerned about gaining knowledge and developing their abilities. Some 93 percent of employees are more likely to work in an organization that provides training and career growth opportunities regularly. Creating a healthy work environment requires companies to offer workshops and skill enhancement programs that provide certification. Further, companies can offer PMP certification training to their project managers, which will boost retention rates and scale up the business.
6. Establish Rules Employees Can Trust
Organizations require discipline and a proper structure to follow. Corporations should learn the art of developing behavioral norms and regulations to manage their expanding activities while maintaining their culture. Systematization, however, does not automatically lead to bureaucracy as long as people understand why the rules exist and believe they are valid. Thus, companies should establish frameworks, rules, and procedures that employees can trust.
The Bottom Line
Employees will be satisfied, more engaged, and more devoted to their jobs if they have professional growth opportunities. Therefore, when creating a healthy work environment, look beyond the box and get feedback from employees to develop tailored employee growth goals.